Ok I've gotten quite a few questions lately asking what some of my personal favorite blog sites are.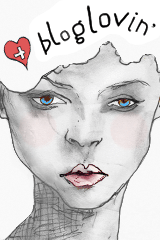 I use this really cool site called Blogluvin to keep track of all of my favorite blogs! If you havn't heard of it before, it's a really dope blog site that lets you look up your fav bloggers and organize their blogs in separate categories (whatever you decide to name them!). You can scroll down the news feed and see which bloggers posted something new for the day. This site makes it so much easier to keep track of everything. I'm on there too … just click the photo to the left and follow me to make it easier to check my blog daily 🙂 
I can't list them all, but here are some of my favorite blogs that I check daily (in no particular order):
* Karla's Closet
* The Sartorialist 
* Style Pantry
* I Am Jennifer Le
* Cupcakes and Cashmere 
* I Am Necole
* Into The Gloss


Sharing is caring 🙂 What are some of your favorite blogs?