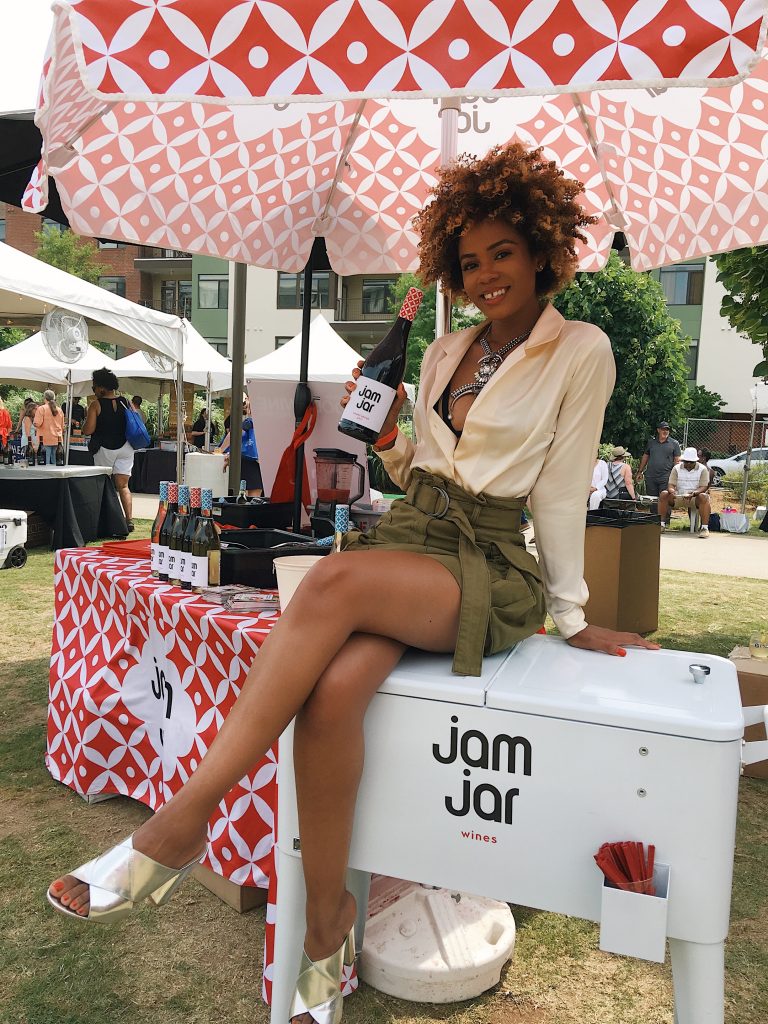 This weekend in Atlanta, was the Atlanta Food & Wine Festival. As a first time attendee, I was super excited to be partnering up with my favorite wine brand, Jam Jar.
I first discovered Jam Jar, about seven years ago at a restaurant in Atlantic Station in Atlanta, called The Grape. They had a collection of speciality wines. The day I happened to pop in for lunch, their special of the day was a South African sweet red shiraz, for $12 a glass. Now, I was a red wine amateur because my palette wasn't truly developed and I loathed anything dry or bitter. But that day, that sweet shiraz changed the game for me … and yes, you guessed it, it was Jam Jar.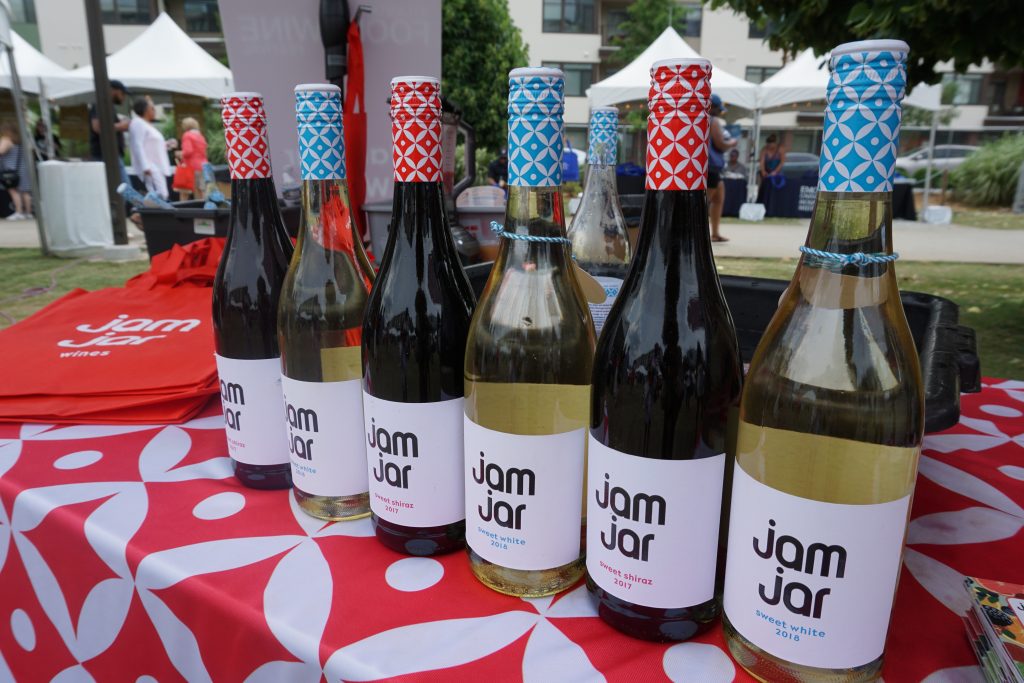 So Jam Jar has a focus on two wine options at the moment, the Sweet Shiraz and the Sweet White which is their Moscato. Both are delicious! At the JJ booth, they introduced two refreshing summer slushie cocktails. They were a hit! It was so much fun talking to other wine lovers and hearing how they heard about the brand, whether by receiving as a gift, discovering at a party or event, or simply just as a curious wine connoisseur perusing the wine aisle.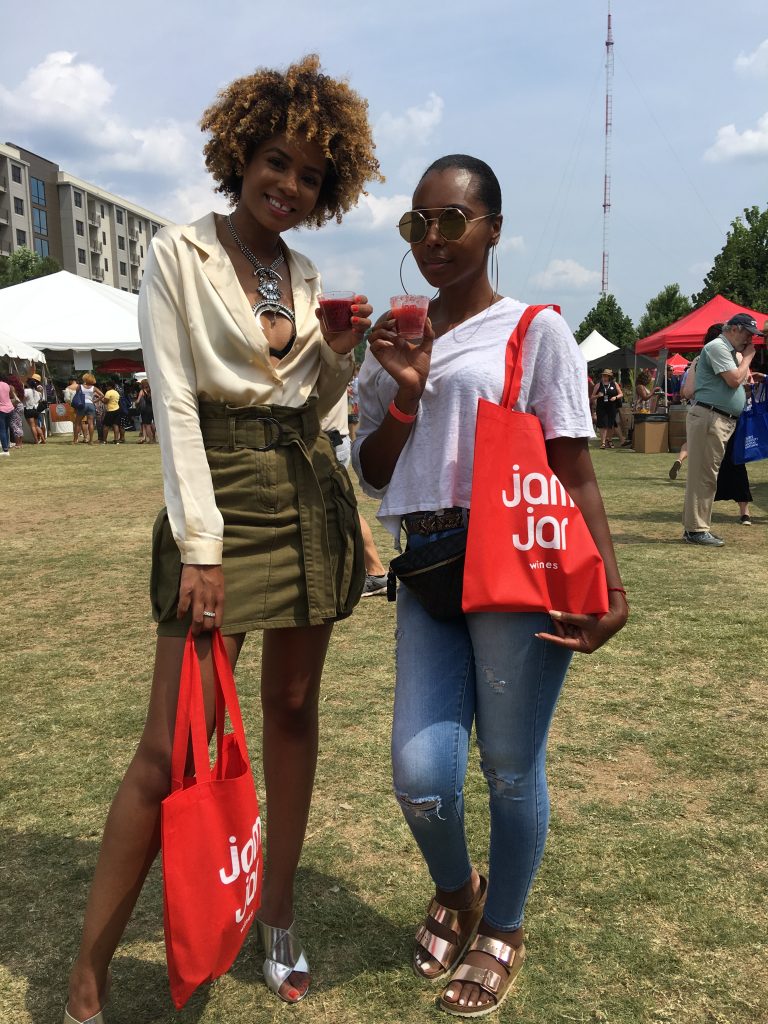 TIP: If you've ever been a bit intimidated by red wine in the past, I would highly recommend starting with the Jam Jar Sweet Shiraz. I've even tried to find comparable brands out there and nothing can compare to this specific wine. Another tip, drink the red and white both chilled or throw some ice cubes in your glass. I know, I know, it's not typical to chill red wine, but trust me on this!
Check out the recipes below: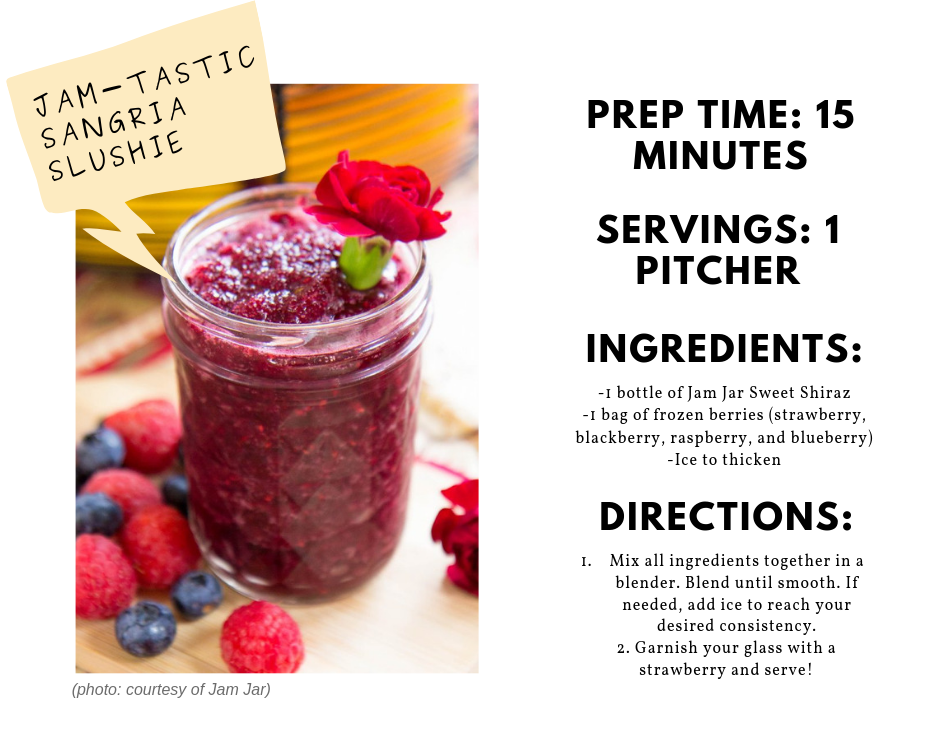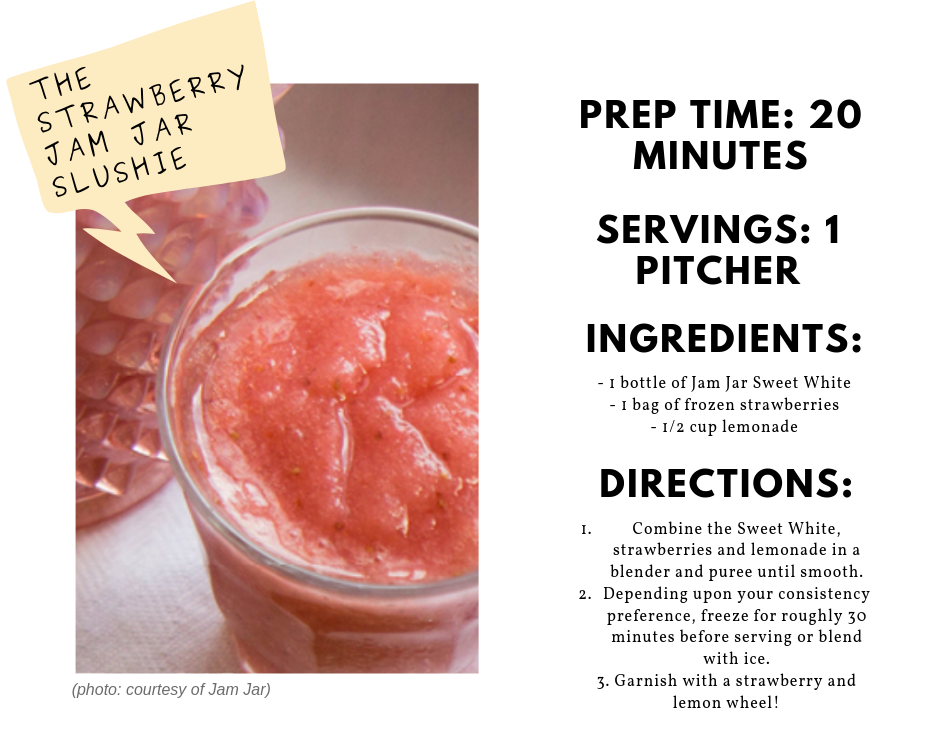 The wine retails from anywhere between $9.99 and $12.99. In ATL, you can find Jam Jar at Publix, Target, Tower Beer & Wine Store, Kroger, Sprouts and more. The quickest way to spot a location near you is to head to the Jam Jar website here and type in your city or zip code for the store nearest you.
Cheers to your new favorite wine! Thank me later 😉