By now, you should understand my love for Nasty Gal. It's a bad-ass site for bad-ass girls with major style! I got a peek at their recent editorial titled "Swim City" and loved the way they incorporated swimwear outside of the pool and beach.
Nasty Gal is so innovative, mixing swim separates with high waist pencil skirts, open leather jackets and blazers and athletic shoe gear. Totally making your by-the-pool ensemble translate very well into every day wear. Complete the look with sleek hair, a smoldering smokey eye and simple to no accessories and you're good to go.
No pool, no problem! Check out the Swim City editorial below.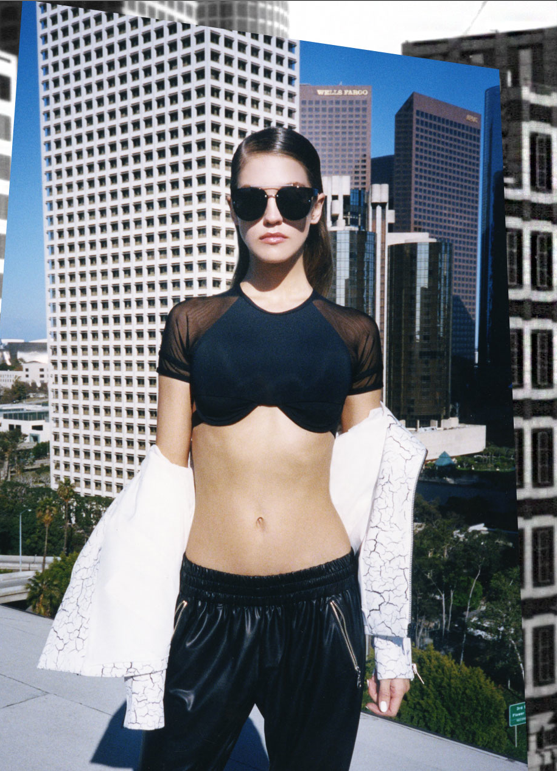 Looks like something pretty cool to try this summer!  Would you incorporate swim separates into your every day look?