T his Halloween I partnered up with Lancome cosmetics to create my own French chic interpretation of Marie Antoinette using Lancome makeup products.
I wanted to take on this challenge, because of the obvious reasons … I don't come close to looking like Marie Antoinette. I have dark skin and a curly fro … not exactly the characteristics for that type of costume. So instead of taking the challenge so literal, I decided to recreate a modern day 2015 version of Marie.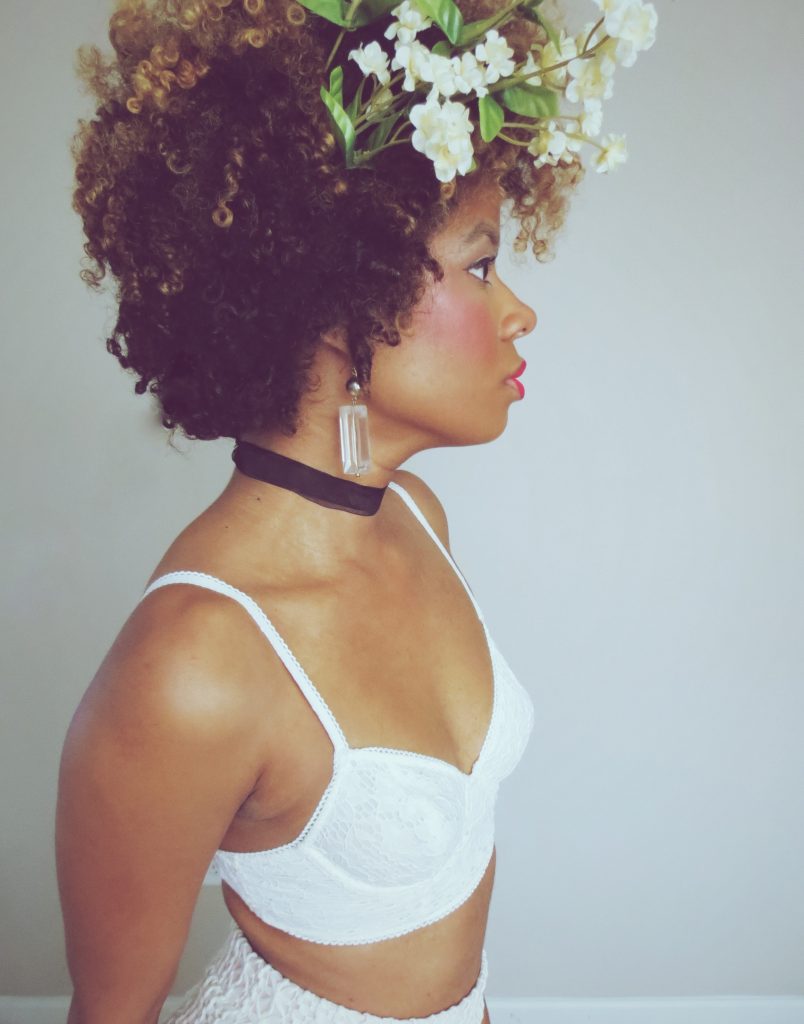 Royalty wore a lot of lace in the 1700's. The 2015 Marie would rock an eyelet bralette paired with a high waist eyelet pencil skirt complete with her signature choker and crown adorned with beautiful flowers.
I imagine modern day Marie in a dreamy daze, her spirit filled with spunk yet still relishing in idle moments spent to herself.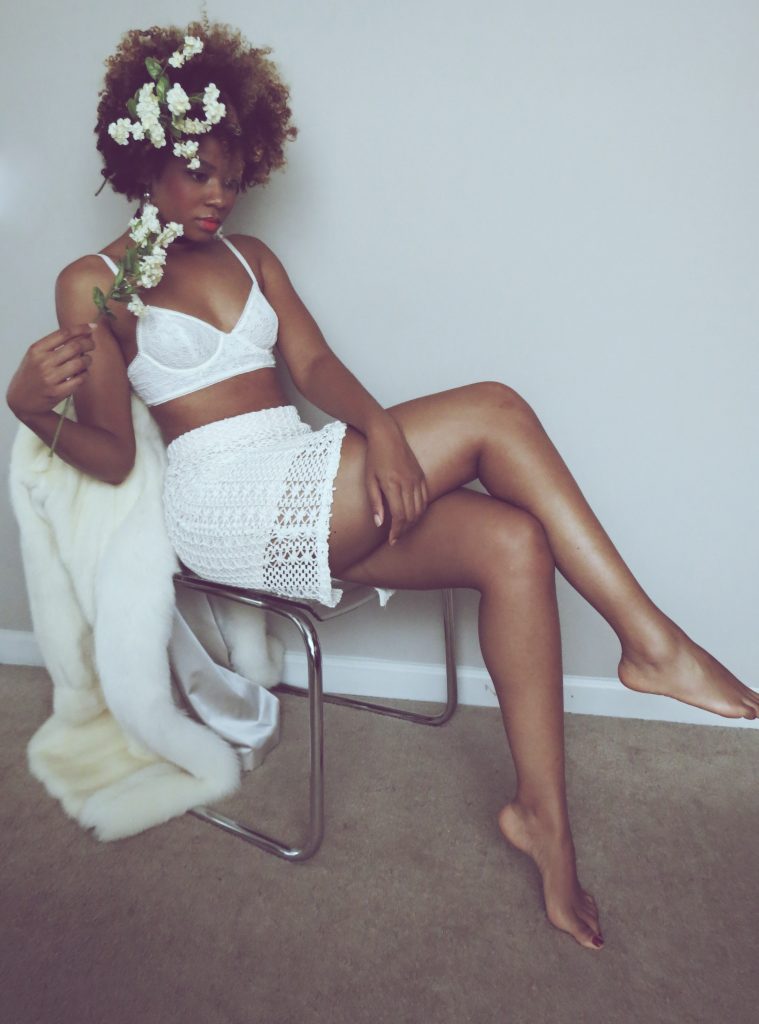 Focusing more on the cheeks and lips, I used Lancome's Blush Subtil in "Shimmer Midnight Rose" from the apples of my cheeks up to the hairline and  L'absolu Rouge Definition in "Le Magenta" painted just in the middle of my lips creating a smaller mouth. Highlighting down the bridge of my nose, the inner corners of the eyes, and my cupids bow created an ethereal effect using a pale pink shadow from the "Audacity in Paris Palette". For the eyes, I wanted to do more neutral tones from the Audacity palette. I followed up with a good three coats of the Hypnose Drama Mascara (a new fav!) and lighted my eyebrows by subtly covering them up with the Sourcils Gel Waterproof Eyebrow Gel Cream.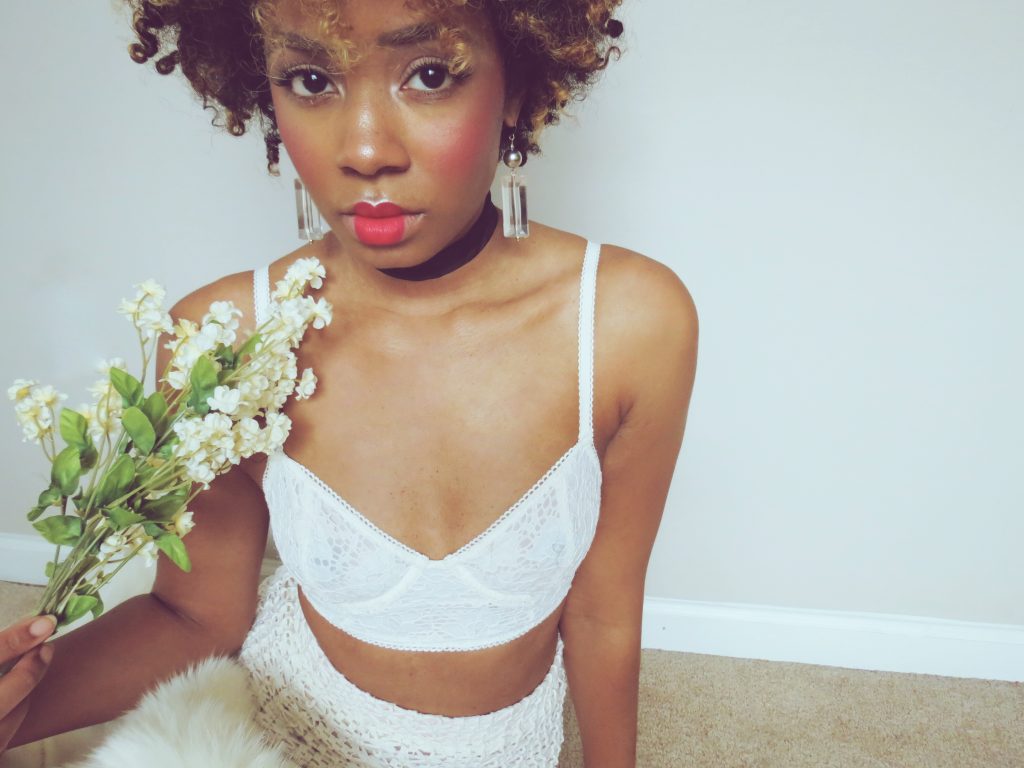 Thank you Lancome for the luxurious makeup products provided for this transformation.