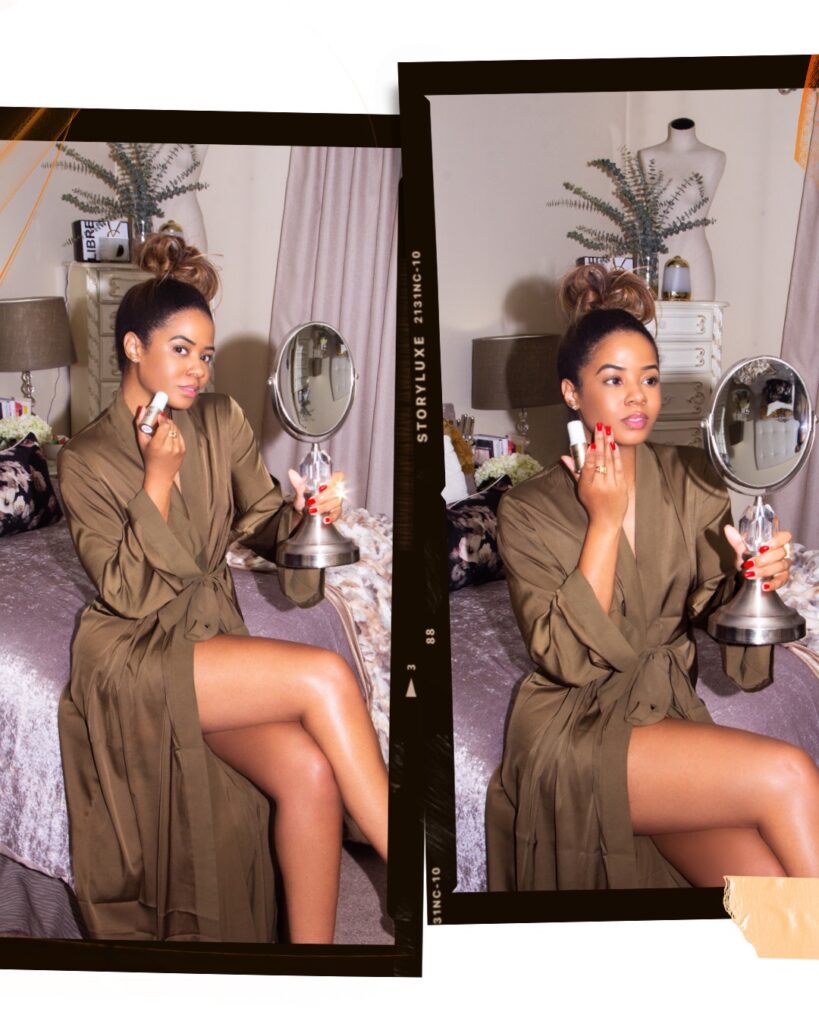 These days, my self care routine is on the sass level of Rihanna. I mean, is there really any other way to do it? I will find any reason, any day of the week or weekend to dive in and indulge in my favorite face and skin products, draped in a chic robe, consumed in a good magazine and crisp glass of wine.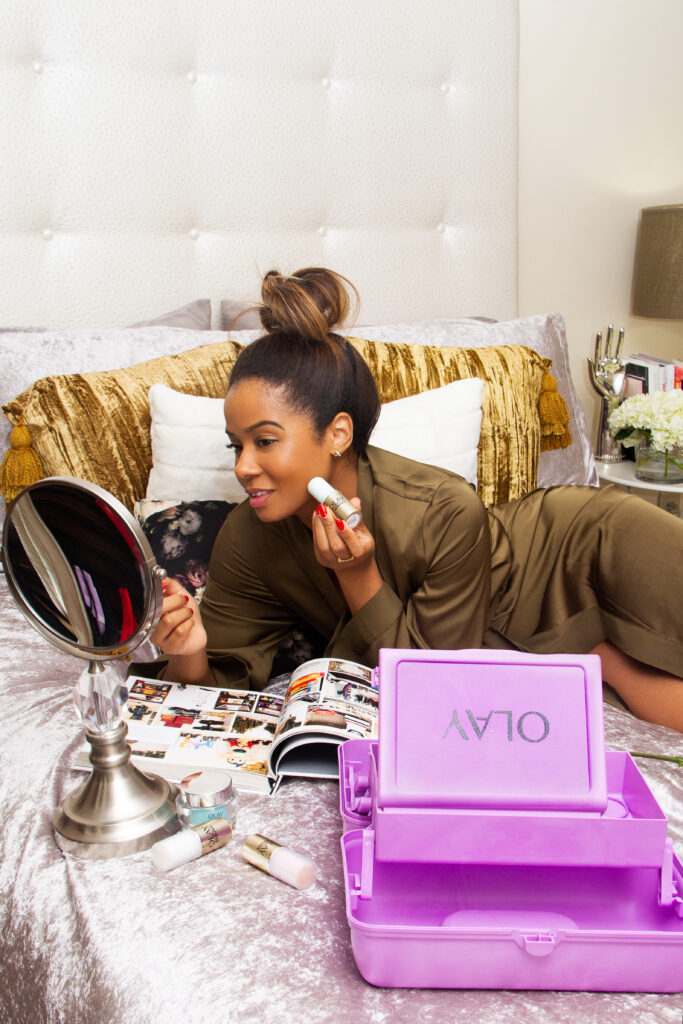 Let me elaborate a little further when it comes to my daily skin care routine. I execute in seven steps. It sounds like a lot, but stay with me:

Pre cleanse (remove makeup with a wipe or balm)
Cleanse (thoroughly wash away makeup with a face wash, exfoliate after as needed)
Tone (remove any leftover makeup, dirt, or oils with a cotton ball and toner)
Mask (use a weekly mask to penetrate and treat deep, underlayer skin care concerns)
Serum (prep my skin to prevent ageing, wrinkles, dullness; also apply an under eye cream)
Moisturize (final step to seal in the serum buy locking in moisture in my skin by using a night cream, overnight mask, or face oil)
Treat (use spot treatments for blemishes as necessary)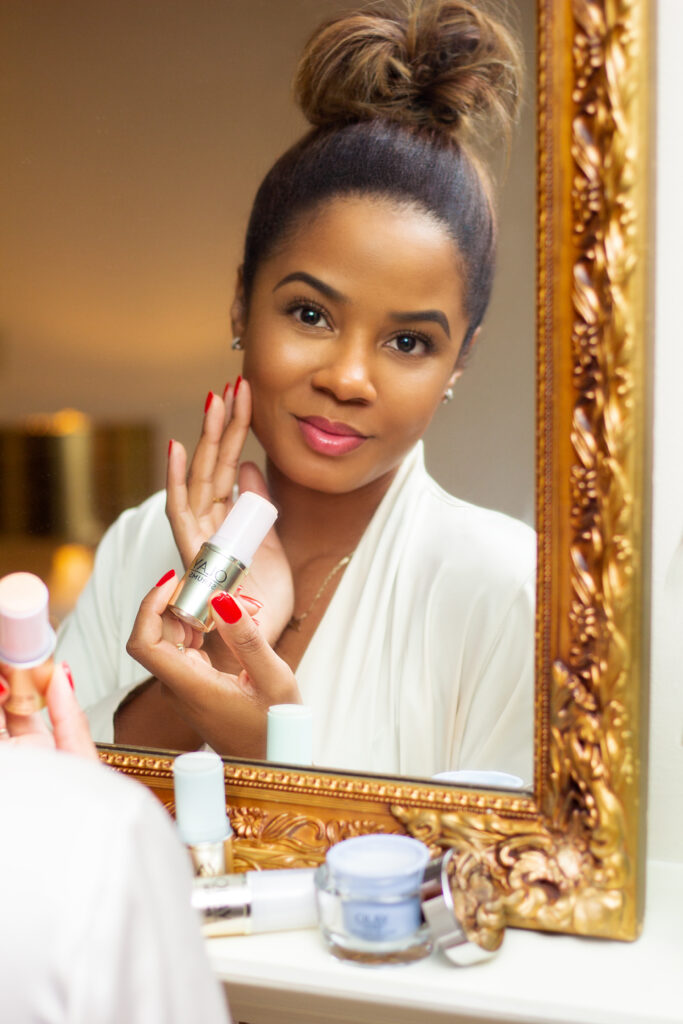 The step I want to highlight in this post is the importance of incorporating a serum into your daily skincare routine. Serums are one of the most overlooked and underused products in my opinion.
What's the purpose of a face serum?

Serums are designed to deliver high concentrations of specific active ingredients to penetrate deeply into the skin. You apply serums to your skin after cleansing but before moisturizing. They are great tools for targeting specific skincare concerns like wrinkles, dullness, and firmness.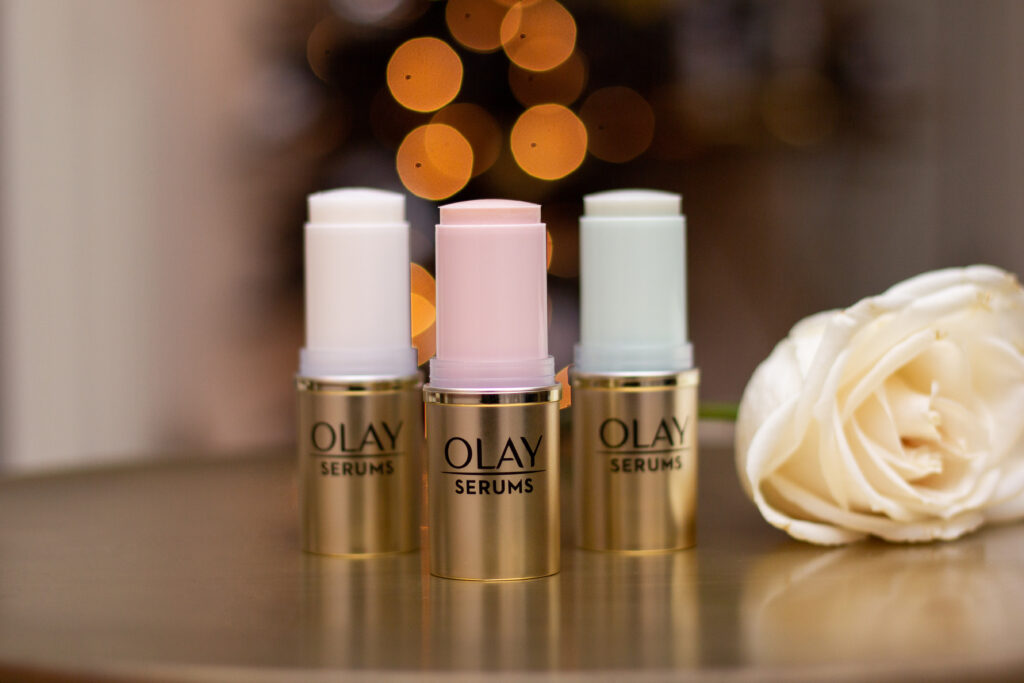 My favorite serum in rotation at the moment are the Olay Pressed Serum Sticks.

Here are some of the benefits:

Easy application in the form of a mess free stick.
They are super hydrating, and can be layered on top of other products throughout the day as desired.
Easily able to glide directly over the skin rather than having to apply with your fingertips.
The formulas are super concentrated with ingredients like glycerin and Vitamin B3 which helps your skin retain moisture to keep it seriously hydrated.
It's also so convenient to carry with you for on-the-go travel (no worries or stress when maneuvering through airport TSA)!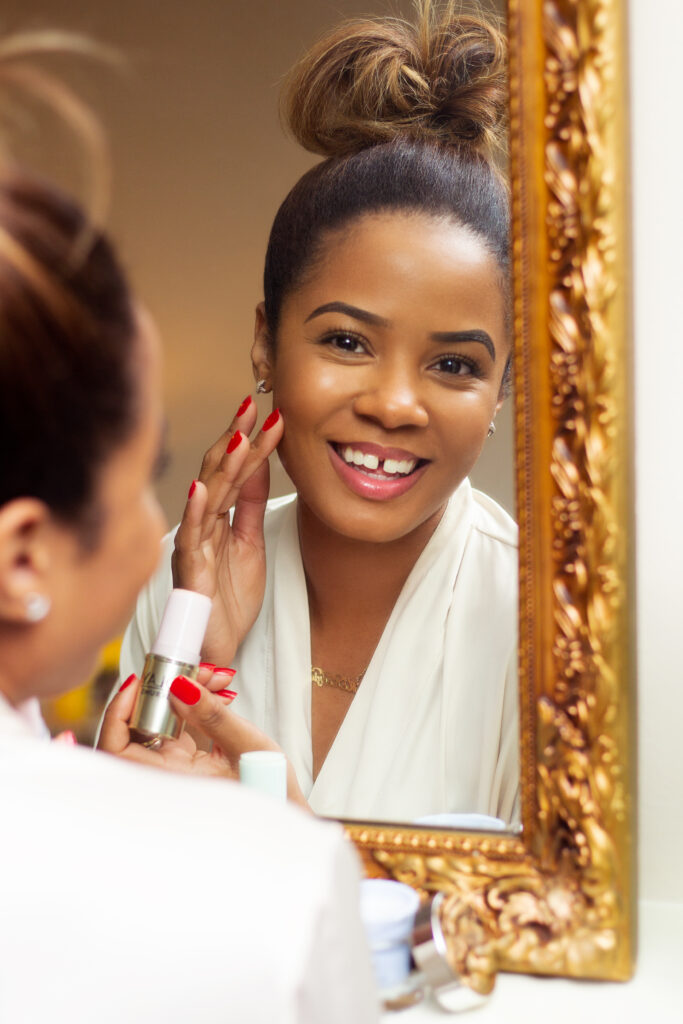 The 3 formulas allow you to get the glow wherever you go! Depending on your skin care needs, here are the 3 options:

Brightening
This stick has mega doses of Vitamin C. In case you didn't already know, Vitamin C is a naturally occurring antioxidant that helps brighten your skin tone. Something that I am always looking for in my skin care products!
Refreshing
This stick contains Sake Kasu, giving you an instant refresh in your routine. Sake Kasu is known for containing amino acids and antioxidants, which help invigorate your skin.

Cooling
The Cactus water in this stick contains electrolytes and antioxidants that gently cools and soothes the skin. I love using this stick after workouts or being out in the sun.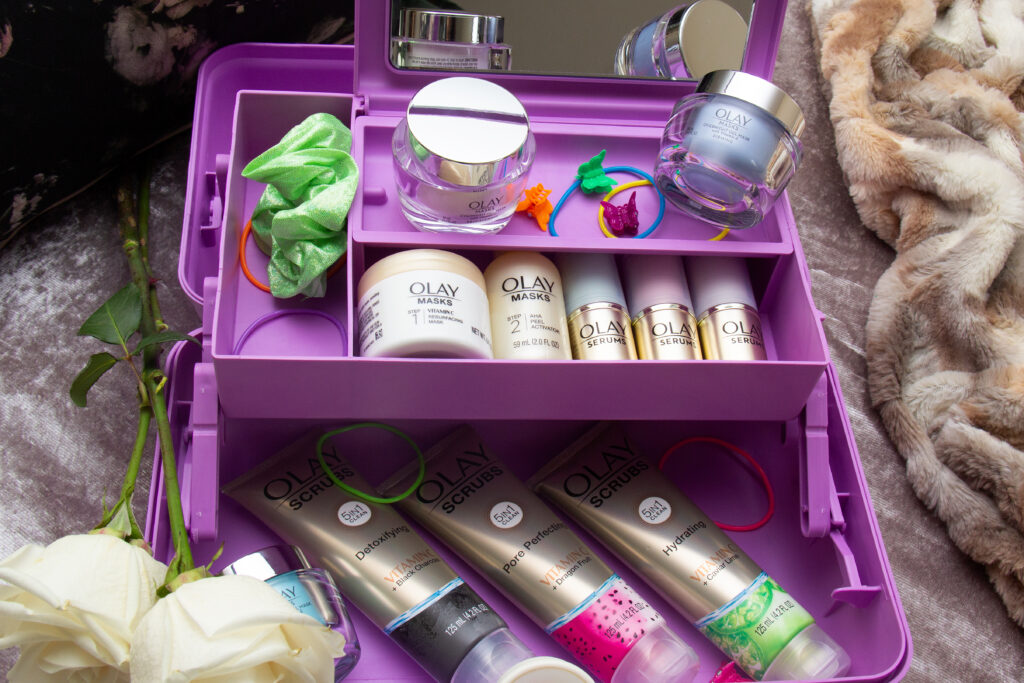 All of the Olay Pressed Serum Sticks are beneficial for various skin care types and needs. Be sure to check out the rest of the products from the entire line, here, to use together to develop a new routine of your own. The newest products include the Pressed Serum Sticks, Overnight Gel Masks and Vitamin C Scrubs (the dragon fruit scrub smells ah-ma-zing btw!), Vitamin C Resurfacing Mask, and Aha Peel Activator Mask.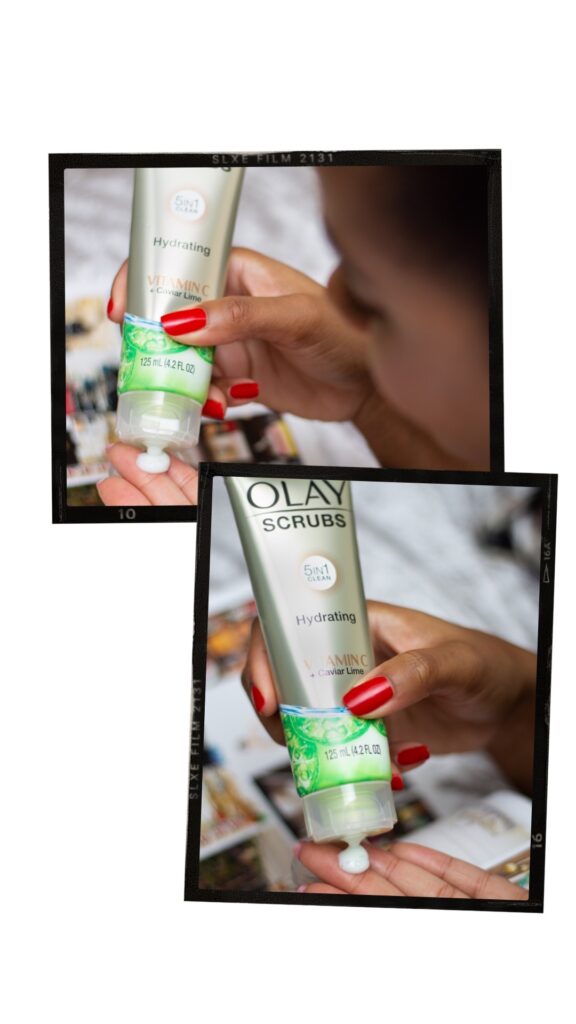 *This post is sponsored by Olay, but all thoughts and opinions are my own. #GlowLikeWoah #Olay #ad
Photography by Tailiah Breon