I'd like to think my Mom is responsible for my enthusiasm when it comes to appreciating homes and interior design. When I was younger, she would bring me with her to "Model Home" shows in nearby neighborhoods. My mom has also always sewn. I've been around fabrics used for pillows, living room curtains, and full on room makeovers since I can remember. She was practically known by name when pursing through local fabric shops. I loved it. She put me on to so much and I really enjoyed tagging along.
In my adult life, my love for interior design has grown even fonder. Some of my favorite magazines and websites to gather inspiration have been Architectural Digest, Elle Decor, Apartment Therapy, and of course Pinterest.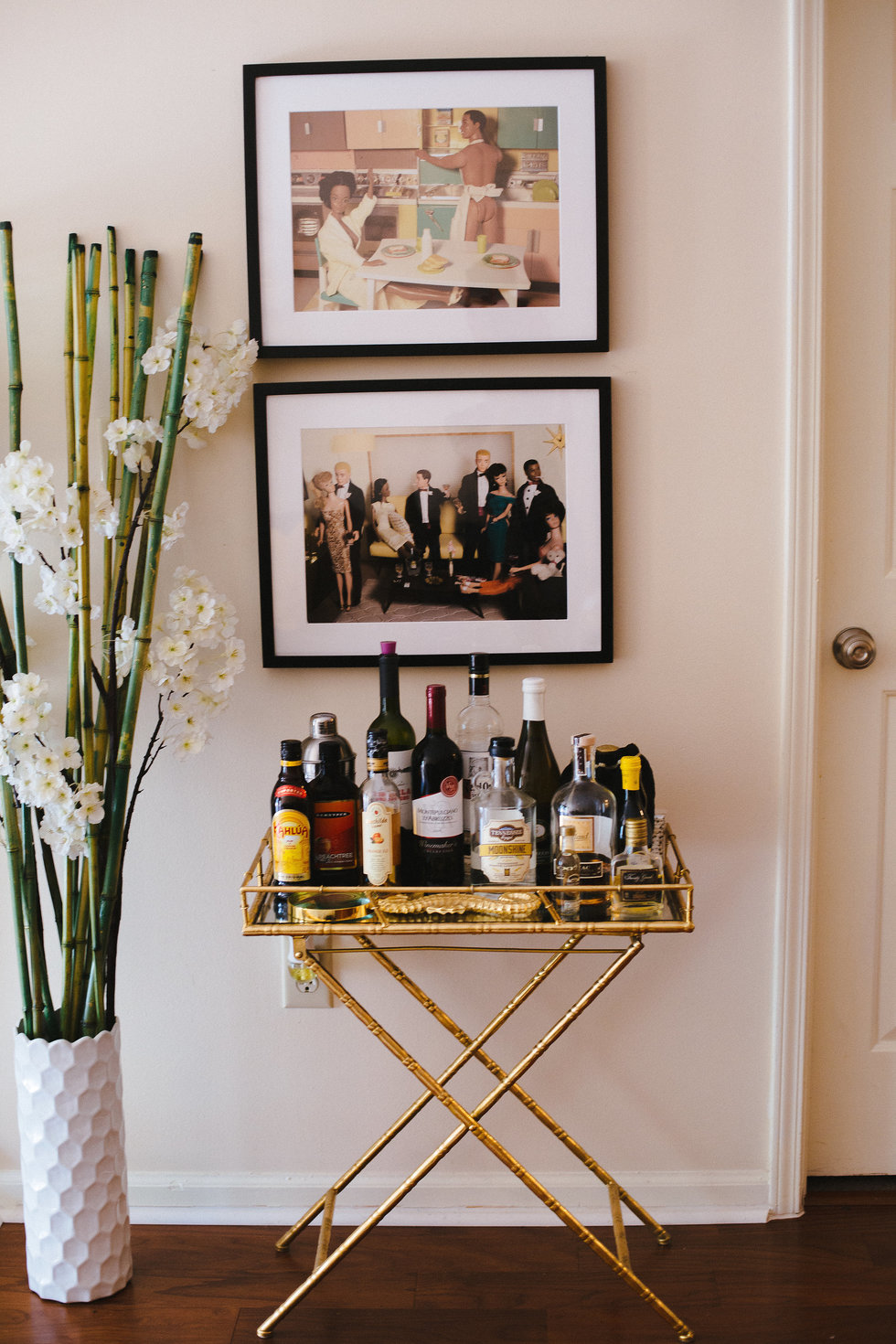 (photo: the bar cart in my living room under framed vintage Barbie photos found in New York)
This is the 3rd place I've lived since living in Atlanta and my taste has significantly changed each move. Naturally I was super excited when xoNecole reached out to do a home tour and interview. That's been something I've wanted to check off my bucket list, but my place wasn't really at the level I wanted it to be. It's taken me 2 years so far to get my place at 80% how I like it. Decorating your apartment takes time, but it's so worth it to do it slowly and with a plan. I highly recommend creating a Pinterest board for each room in your house and referring back to it for inspiration so you can stay on track with your decor.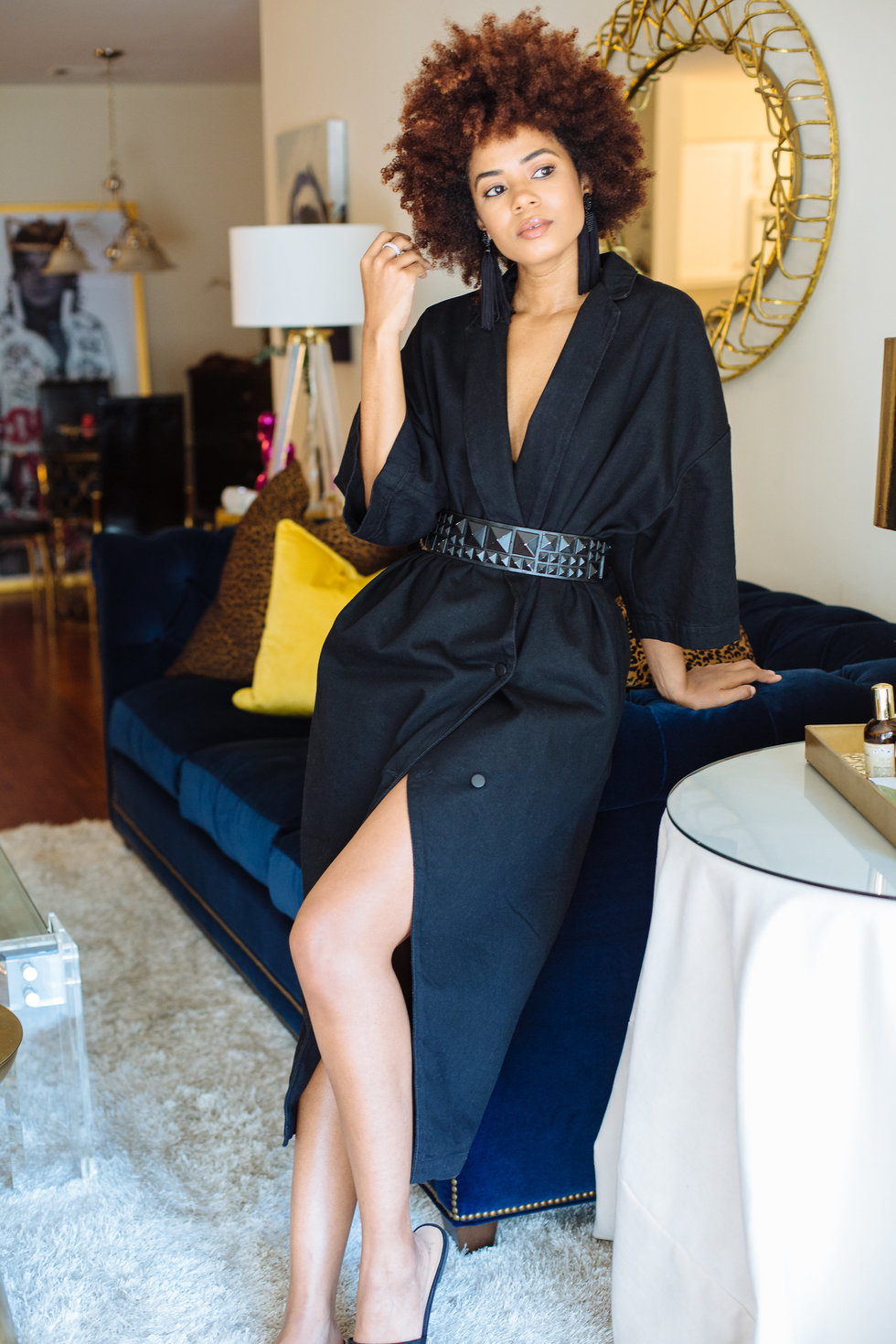 "I styled everything [in my apartment] around this one sofa. I knew I wanted a royal blue tufted sofa. That's what I wanted, and I searched high and low for it. That's the first thing I started with and everything else I designed around that one sofa. I love it. I got it from Arhaus. It's my one investment piece in the entire house," she laughed. "And then everything just kind of came around it."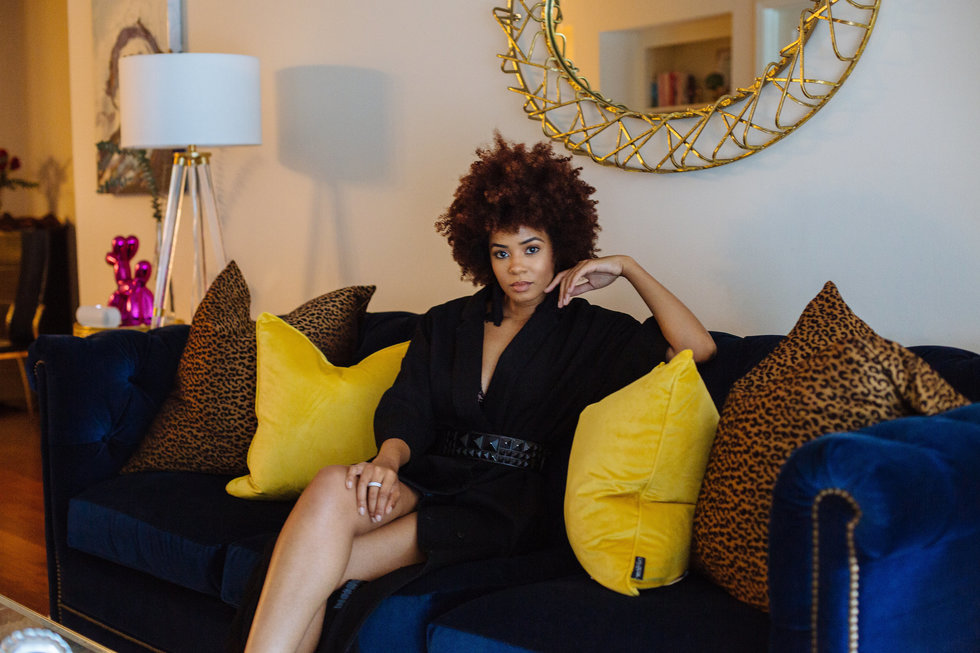 "My favorite thing about my home is that I feel like it's me," McKenzie shared with us. "I've lived in two different apartments and I was finding my style, but I really feel that this is really a reflection of who I am, and I feel really good about walking home every day. It's just a feel-good feeling. I don't have a favorite piece, it's just the feeling I get when I come home."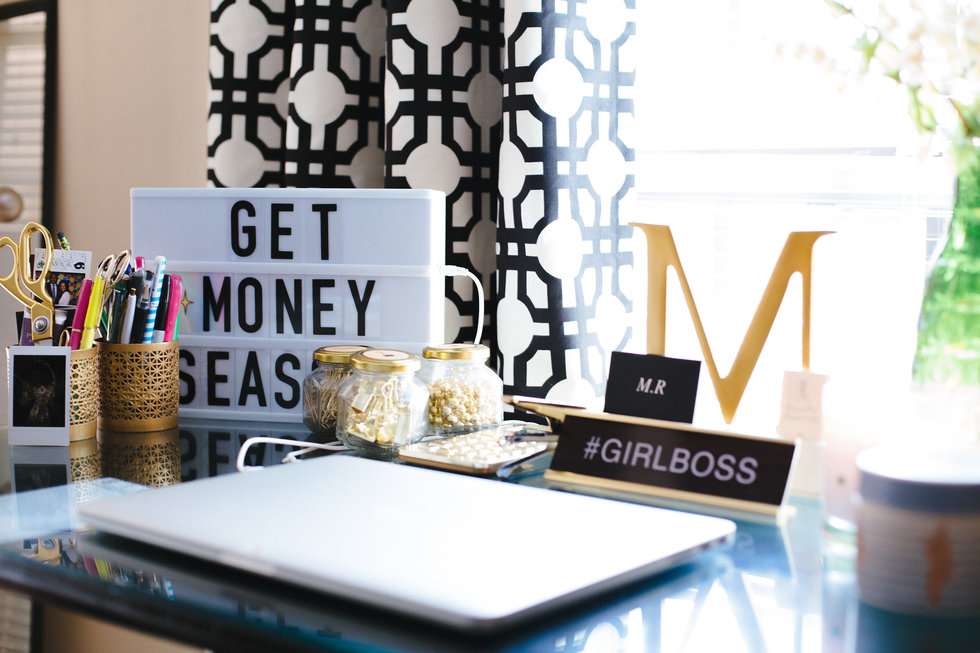 Visit xoNecole.com to check out the article of my exclusive home tour and full interview. All photos by Sanniyah Sloan Photography.