**This blog post is sponsored by Dove. All opinions and experiences are my own.**
This past weekend, I booked a little staycation at a hotel in downtown Atlanta, so I could get out of the house and just vibe in a different environment. I booked a King Suite at the Candler Hotel, treated myself to a bubble bath in their BEAUTIFUL freestanding tub, blasted my music and danced around the room, caught up on some reading, and even got jazzed up to head out to a nice dinner. Let's just say self care has been at an all-time high and I'm finding it more and more of a necessity to stay sane and centered amidst the chaos in the world.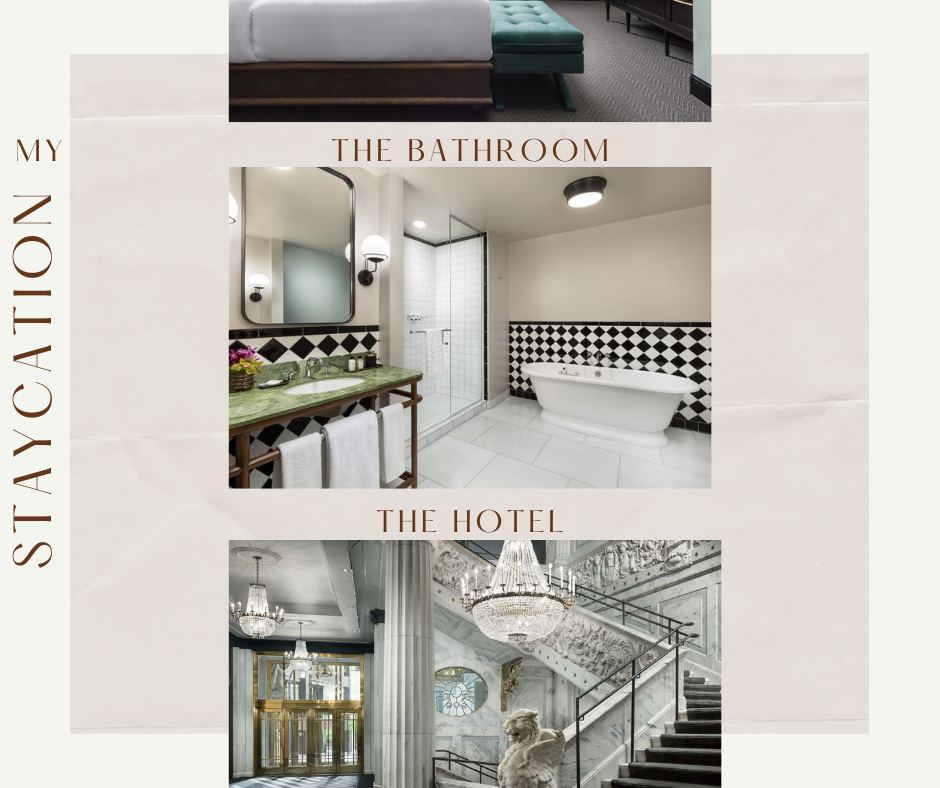 But let's circle back to this hotel room and a little into my self care routine shall we? My favorite feature of the room was hands down the bathroom. Imagine a soft white marble painted floor complimented by black and white checkered tile lining the walls and cascading down to meet the edge of the most perfect jade green vanity sink. Black, white, green, and marble, I mean what better color palette could a girl ask for?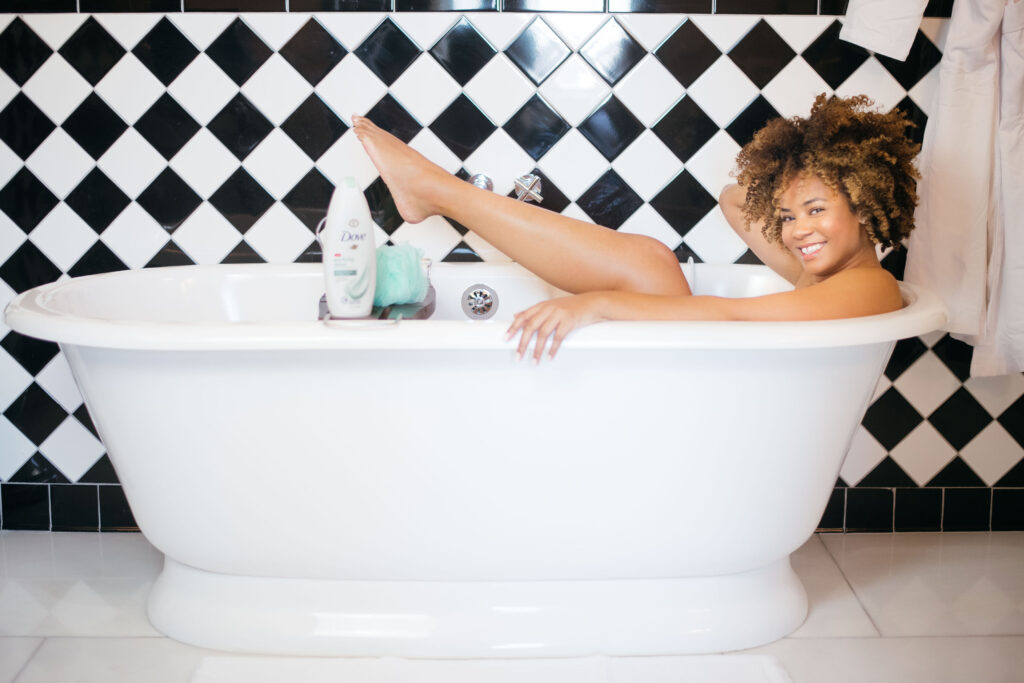 I knew right away I had to take advantage of the tub … any excuse for self care right? I even planned ahead to bring some of my favorite body products to indulge in during my stay. I have always been a huge fan of DOVE body wash and lotions. The brand as a whole just radiates self love, acceptance, and vulnerability … all things I stand for.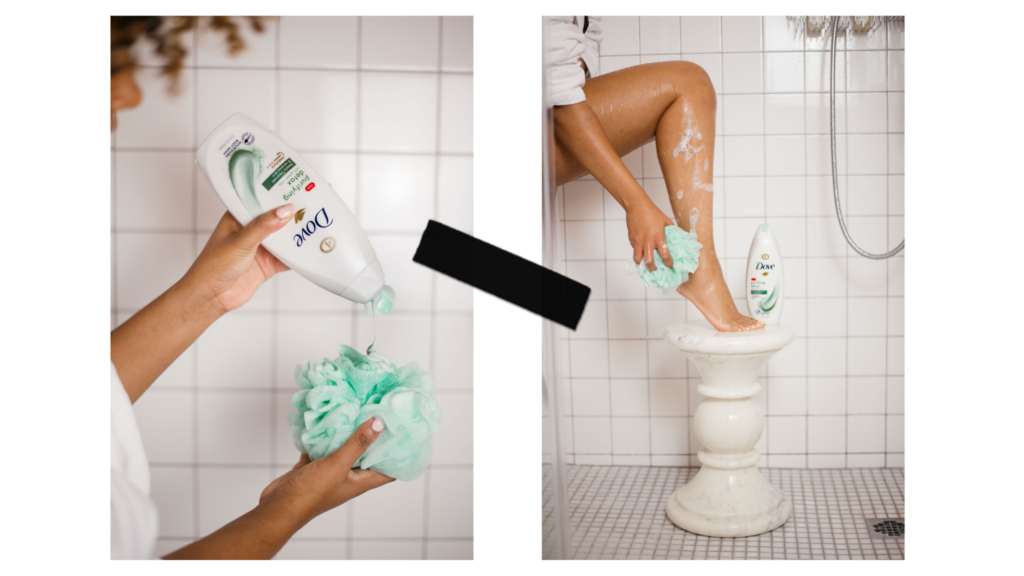 When selecting skin care products, I like to look for ingredients that are ultra-moisturizing, feel great on my skin and smell amazing. So I brought my favorite bath and shower wash with me, Dove's New Purifying Detox Body Wash with their Moisture Renew Blend formula because it does just that. I love this one because it's formulated with green clay, smells so fresh and deeply cleanses and renews your skin. 
Here's the scoop on the new collection:
There are 14 new scents & textures to choose from 
It's made with  Moisture Renew Blend Technology, a newly formulated mix of skin-natural nutrients and a plant based moisturizer that helps maintain the skin's moisture barrier
The skin-natural nutrients help replenish lipids lost during cleansing
All scents are 100% gentle naturally derived cleansers and free of sulfates and parabens
It has an ultra-mild, non-drying cleansing ingredient complex; technology adapted from the iconic Dove beauty bar
The line is pH balanced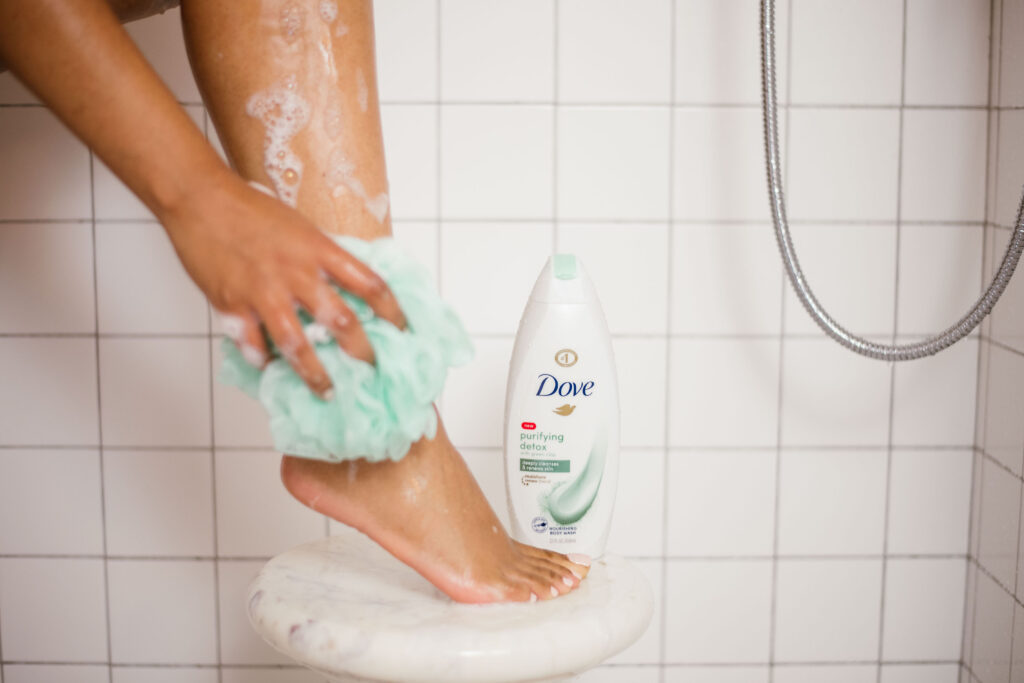 So if you're looking for a new affordable and classic body wash to try during your next staycation, I'd highly recommend trying a scent from the new collection of Dove Body Washes. I needed a skin detox this weekend, but you can also select their Glowing, Pampering, Refreshing, and Renewing formulas to lather up with.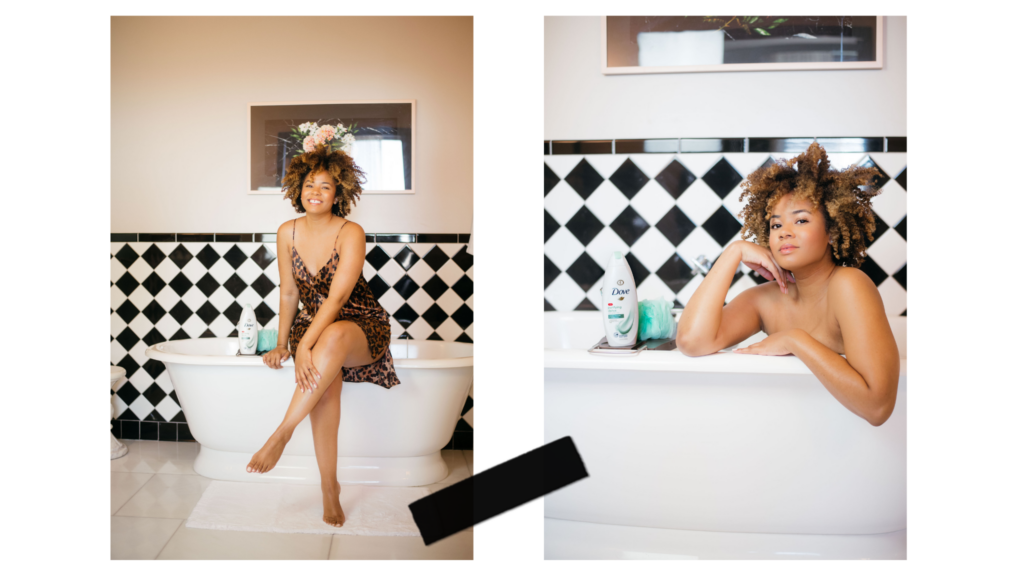 Word of advice … if you're into self care sessions as much as I am, then start planning a quick little staycation at a cute boutique hotel, book a room with a tub, bring your favorite skin care products and a bottle of bubbly, and just relax and take care of you. You'll be wondering why you didn't think of doing it sooner. Trust me on this one.