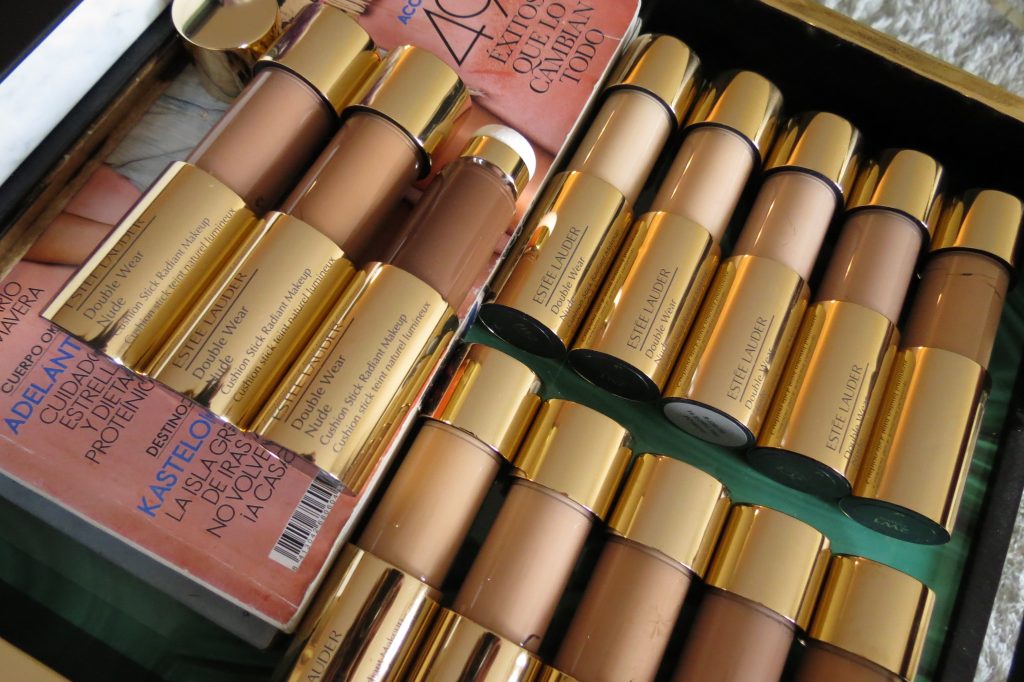 As I've gotten older, I've noticed that I've started wearing more of a "natural" look when it comes to my makeup. Don't get me wrong, it's still a full face of makeup, but I'm really into the "inner glow", "you look like you barely have anything on" type of look right now. To me, the whole point of makeup is to enhance what you already have, not to cover it all up to the point where you're unrecognizable without it.
Estee Lauder just launched their new Double Wear Nude Cushion Stick Radiant Makeup, and they were kind enough to send me a few shades to check out for myself. The gist? The cushion stick is a makeup and pro tool all in one. Created to touch on, buff, and blend to your perfect nude.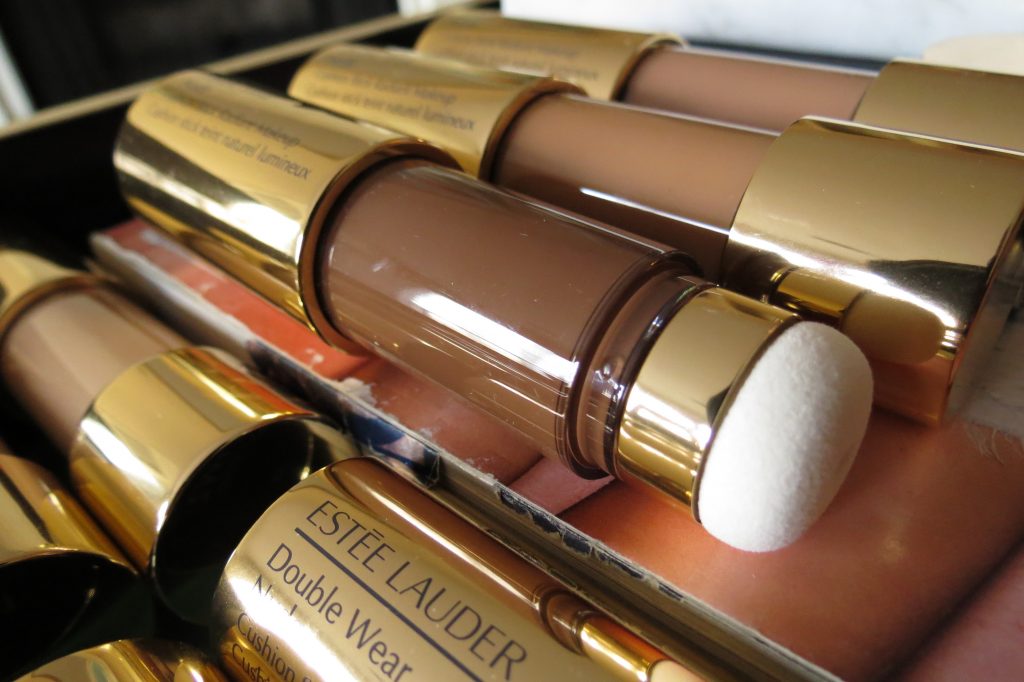 Let's jump into it. Here's my review:
Shades Used
4W1- Honey Bronze
5N1- Rich Ginger
7nN1- Deep Amber
BEFORE with no makeup

Applying Rich Ginger all over in a dotted pattern before blending.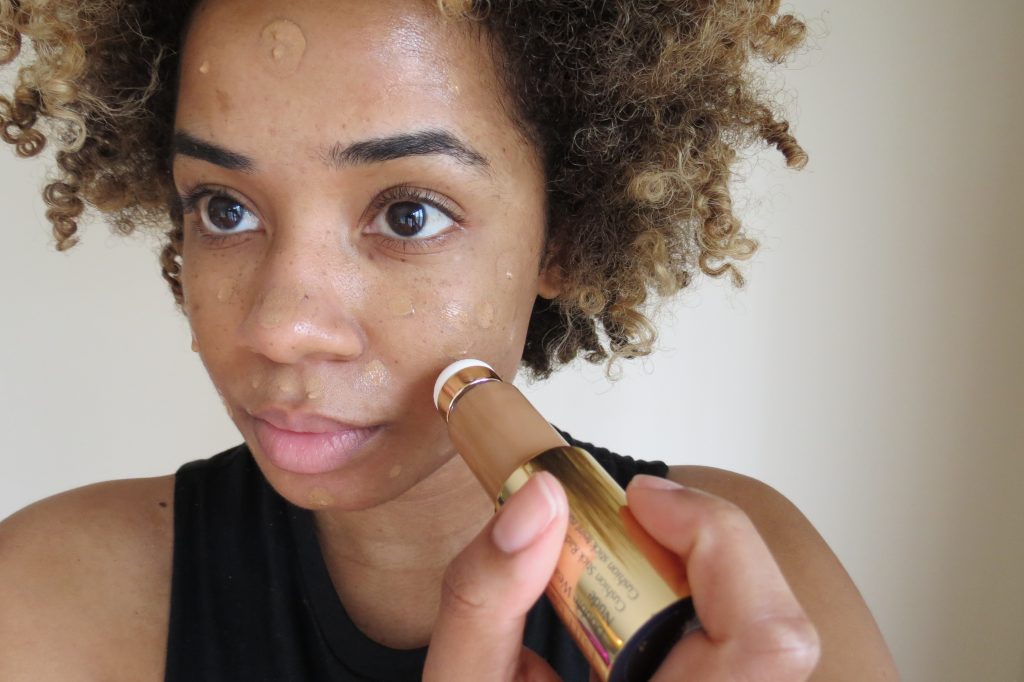 It's buildable, so I tried two coats to see the difference.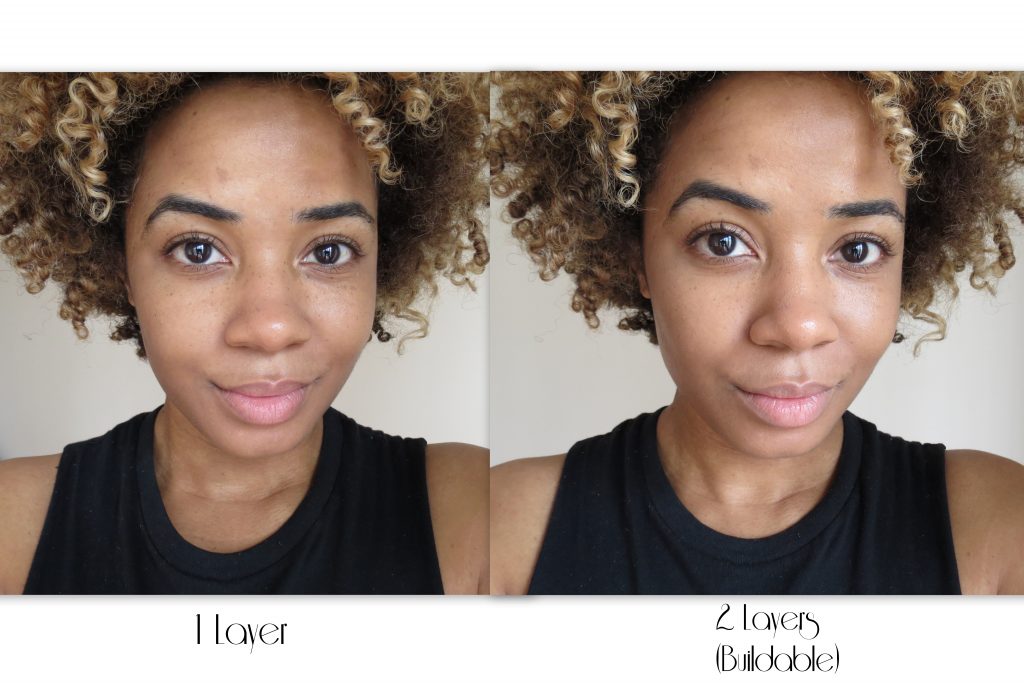 I even used the lighter shade in Honey Bronze as a highlight focusing on applying under the eyes, down the bridge of my nose, on my chin and the middle of the forehead. For blemishes and dark spots, I used my every day iT Cosmetics concealer for added coverage.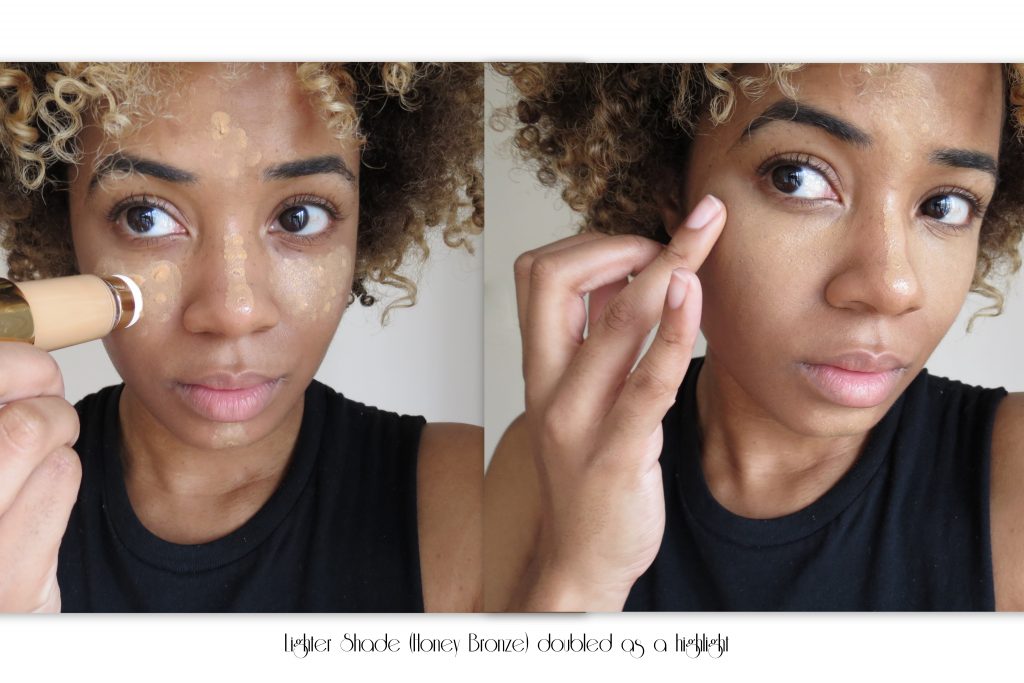 Here's what the foundation looked like once blended. On the left I brushed a translucent powder under my eyes to prevent creasing, and on the right is the foundation shown alone. It's more a dewy finish without powder on top.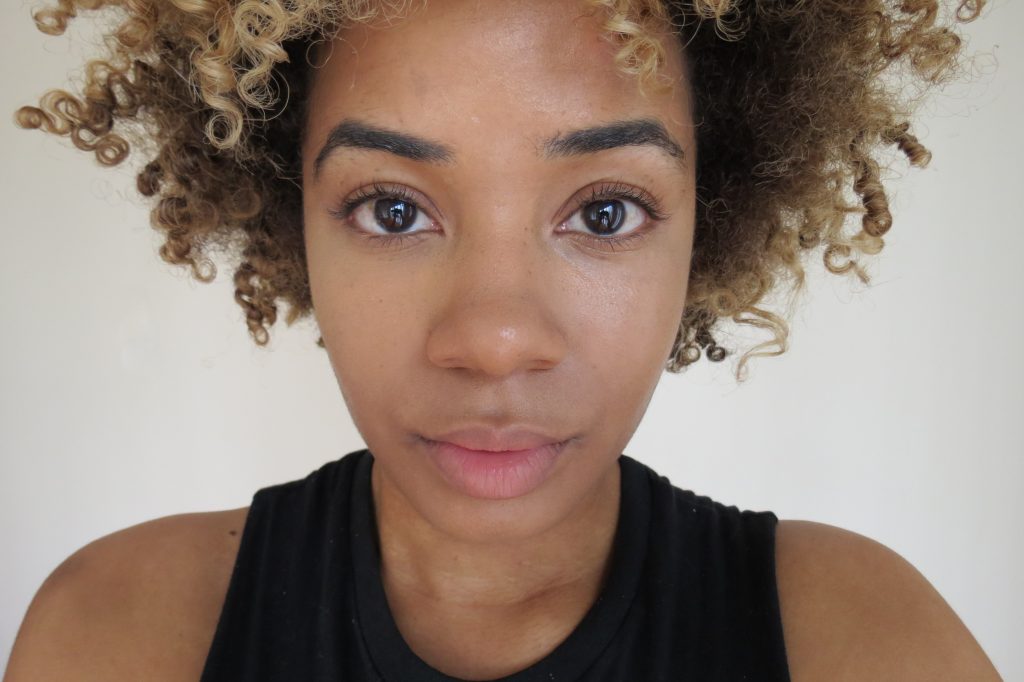 Finally, I used the darker shade in Deep Amber for a light contour. Be sure to blend, blend, blend!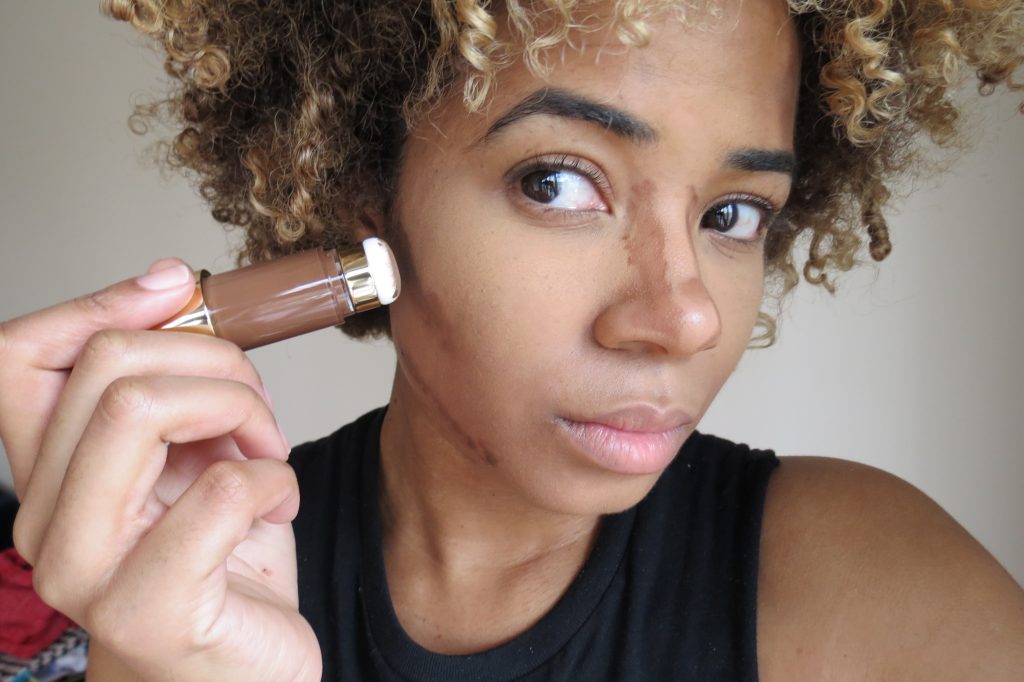 And here's the final look!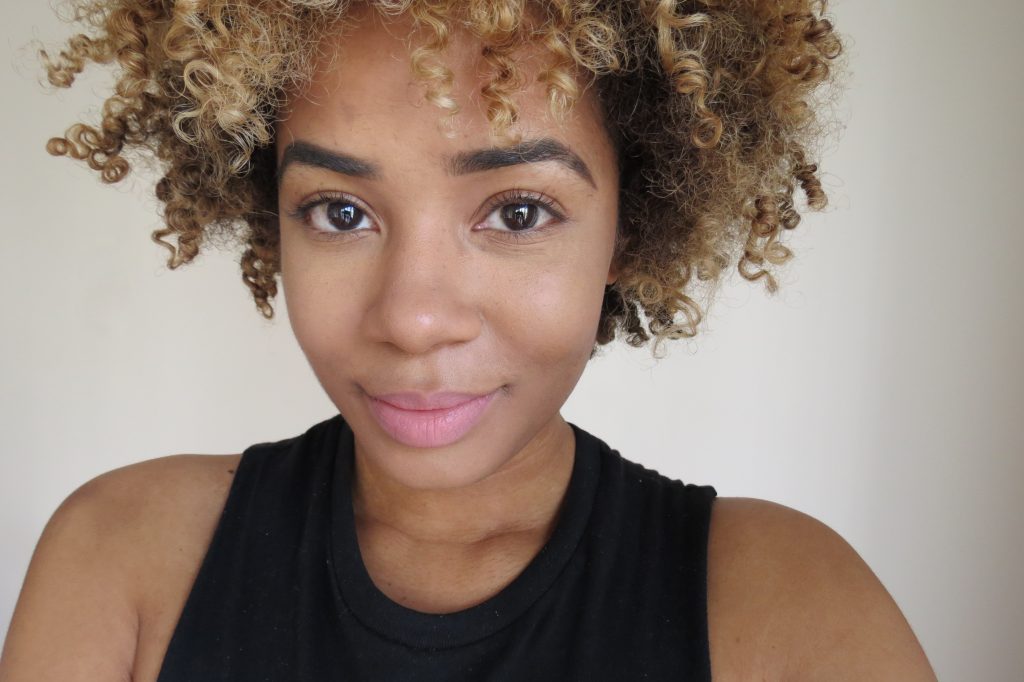 What I loved
I found the foundation to be sheer to medium coverage. I would still apply concealer, on any dark marks or circles under the eyes, before you apply the foundation to really compliment it with a flawless finish.
I loovvvved how natural the finish was and how light and comfortable the foundation felt on my skin. No one likes cakey makeup that you can feel all day. The cushion stick was the complete opposite.
They have an awesome color range. Yaaassss for my brown girls!  Over 17 shades!
The cushion sponge was easy to use and soft to the touch. When applying, gently twist a little bit of product out, apply on your face in a dotting motion, and buff into the skin for a seamless finish.
I also loved that the foundation was buildable and blendable. I have combination skin, so it left me with a dewy finish, which I love!
It's 8 hour wear and oil free.
Perfect for quick, natural, on-the-go / low maintenance looks.
What could improve
If you have oily skin, I would recommend applying a powder over the foundation due to it being on the dewy side. I tried that out on some areas of my face, and still found the foundation to remain light on the skin. Major plus.
While there is a cushion stick, I still found myself touching up here and there with my beauty blender in hard-to-reach areas like around my nose. But for the most part, the cushion was helpful in eliminating a bunch of after-blending.
If you're a full coverage foundation kind-of-gal, this may be great when you're on vacation, or at the pool or the beach and want something a little lighter. But for your every day, it probably won't give you the coverage you're looking for.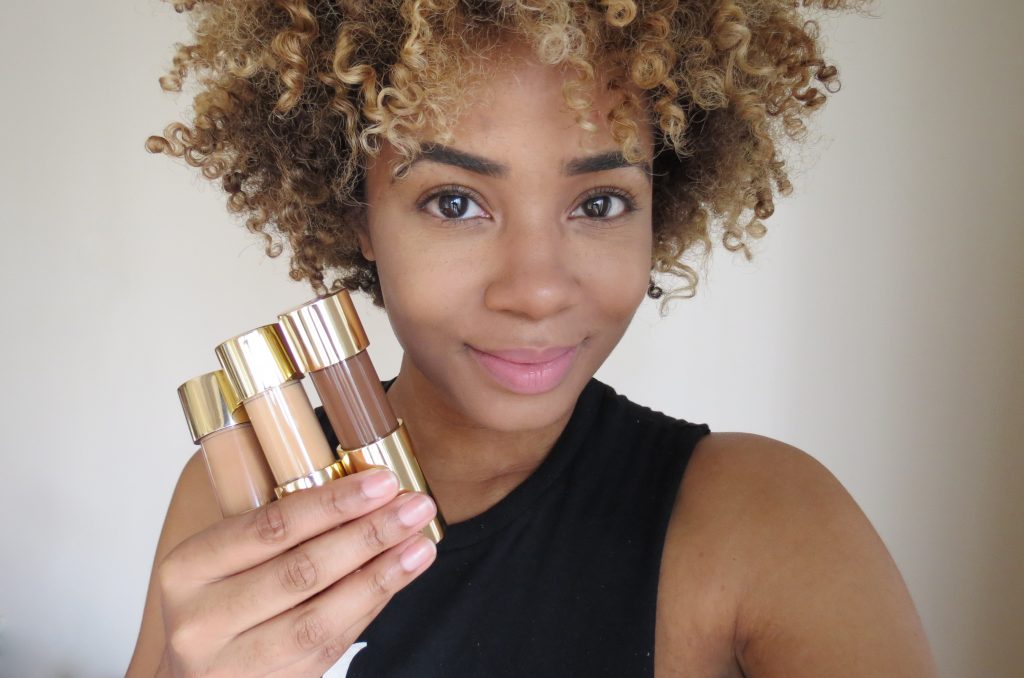 Overall, I really liked this foundation. Summer is around the corner and I'm always on the hunt for a foundation that gives me coverage while still remaining light. This will most likely be my go-to. And the fact that I don't have to carry around extra brushes or sponges makes it an instant win win for usability and travel!
You can find the Double Wear Nude Cushion Stick Radiant foundation in stores and online at Estee Lauder , Sephora, or Ulta stores retailing at $39.50 each.
What do you think about the results? Have you tried it yet? Do you have any favorite Estee Lauder foundations?
*All products c/o Estee Lauder