I don't know about you, but a great smile paired with amazing oral hygiene is a must for me. Literally one of the highlights of this month has been using an electric toothbrush for the first time. Call me old school because I've been using the good ol manual toothbrush since I've had teeth to brush. But girl, the electric toothbrush world is a mouth game-changer! Where have I been?
I'm not talking about any old electric toothbrush either. I'm talking about the chicest looking electric toothbrush I've ever seen called, The Oral-B iO. It has so many cool smart features that make it hard not to just endlessly scroll through the options and watch it light up and play with it, ha! Not to mention, it comes in one of my favorite colors, black.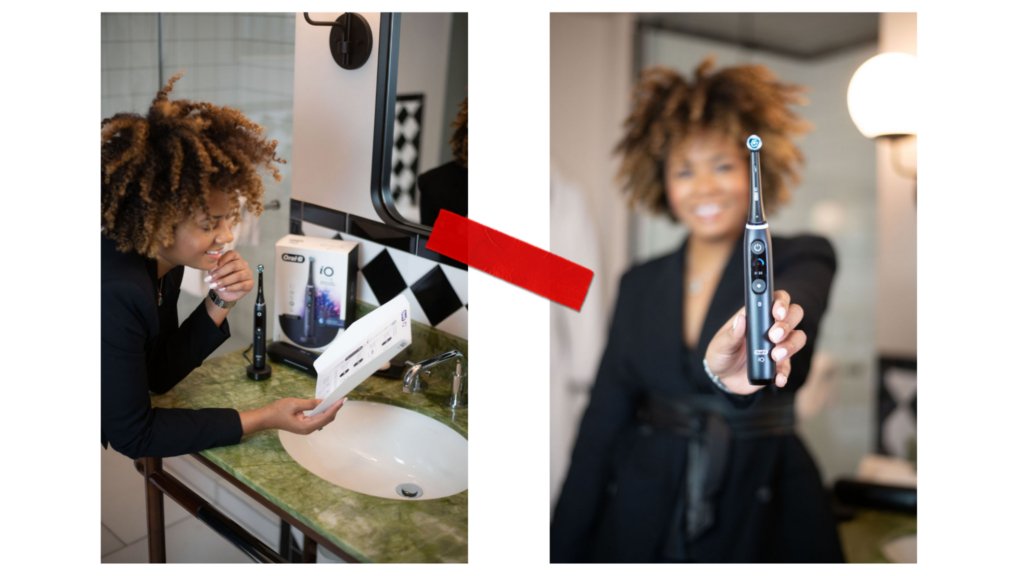 If you're looking to invest into your oral hygiene or gift it to someone else in your life, let me drop a few quick facts on this brush and all of the features you'll experience.
–A professional clean feel at home (Yes please. I'd like to feel like I left the dentist office every day)
–Ultimate clean brush head (it comes with 3 brush heads for you to switch out every 3 months)
–A linear magnetic drive system (all that vibration transfers directly to the bristles which is where you need it most)
–Smart pressure sensor (it makes sure you brush with just the right amount of pressure. If you're brushing too hard it lights up to red. When the pressure is just right, it lights up green. Love this.)
–An interactive display (does your toothbrush tell you "Hello?" Because this one does. It also displays the various brushing options like sensitive or deep cleaning, and reminds you when to change your brush head)
–Visual timer (there's a time tracker for each brush setting that lets you know when you've brushed for the dentist recommended 2 minutes. You're greeted with a smiley face once you reach the 2 min threshold.)
–A sleek magnetic charger (literally just place the brush on the stand and the magnet makes sure everything is upright and secure. Bonus points for taking up little bathroom counter real estate)-iO App (Did you think something this fancy would come with no app? You can access real-time individual brush tracking and receive feedback from the AI Brushing Recognition technology on how and where you're brushing)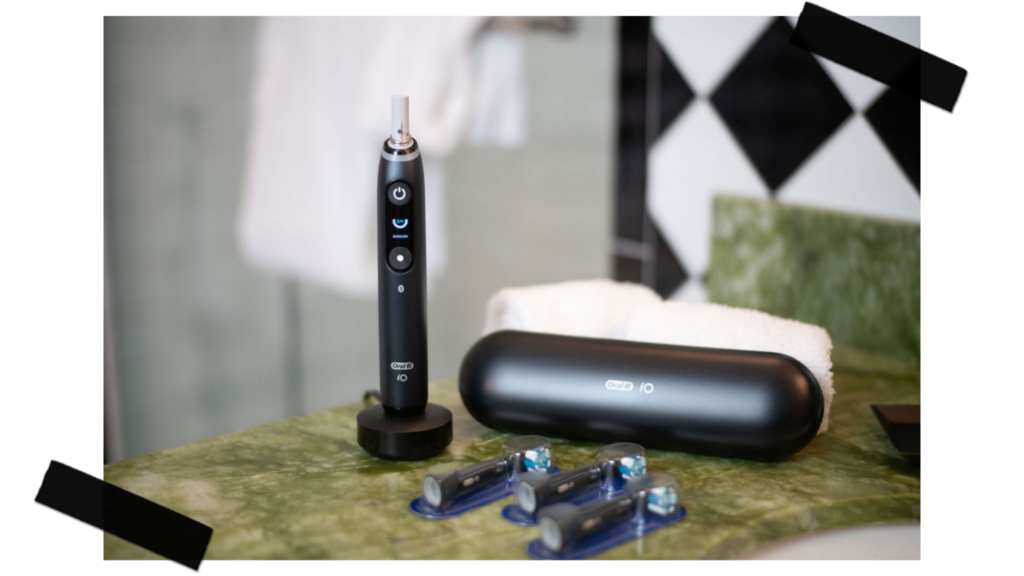 I took the time to speak with dentist Erin Pickwick from Grayson Harrison Family Dental on some key brushing tips when using the Oral-B iO:
You want to know something really cool? Oral-B will be providing 200 iO power brushes to people across the country who have been impacted by the pandemic. To do this, Oral-B partnered with dental professionals (including Erin!) across all 50 states to identify deserving patients who have either suffered from a loss of income, have gone above and beyond for their communities, are having a difficult time keeping up with their dental visits and oral health, or have other struggles that is making this point in time increasingly difficult for them. I absolutely love this initiative!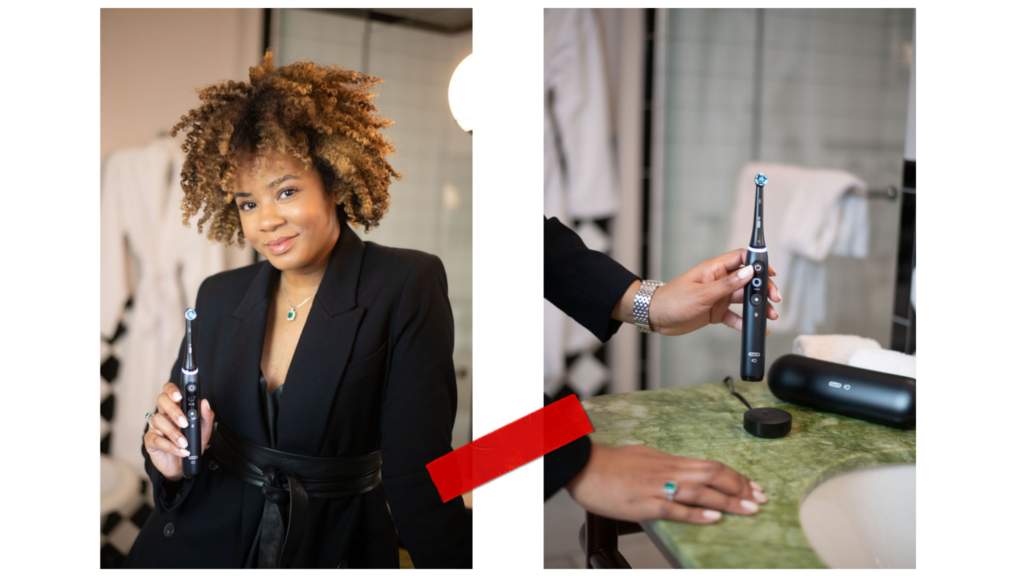 In case you're thinking about your holiday wish list or someone else who may be into fancy electronics that contribute to their inner health, I can vouch that the Oral-B iO would be an amazing gift. One of those gifts you never knew you needed really. You can select between 3 colors, Black Anthracite, Violet Ametrine, Rose Quartz and White Alabaster and find it at retailers nationwide starting at $199 .
Be honest, did you just add this to your wish list?