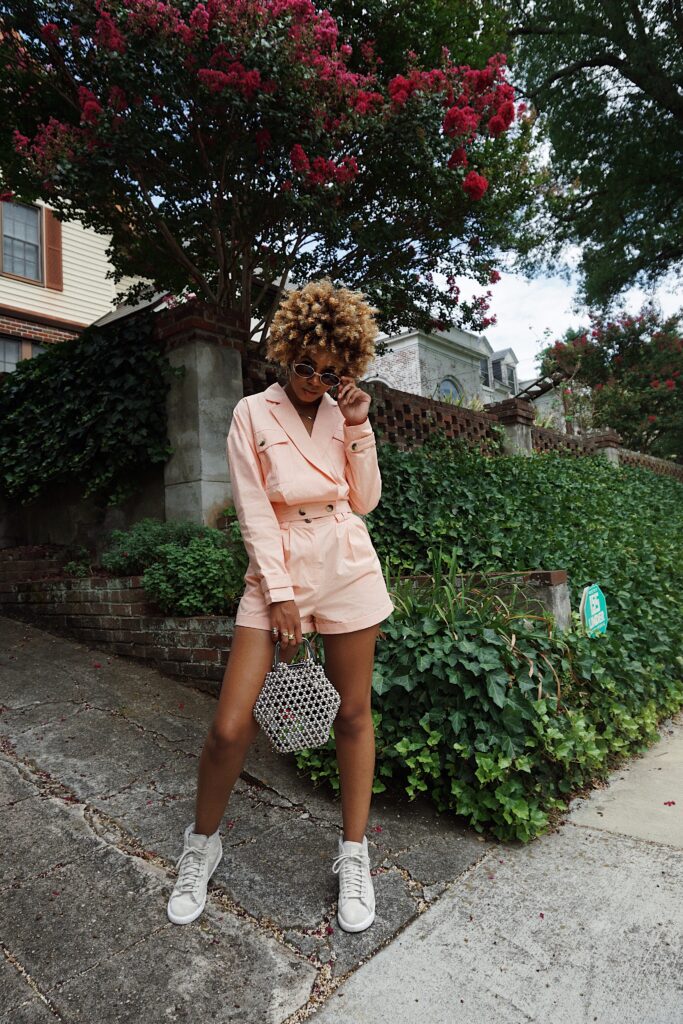 I love a good matching set. What's funny about this statement, is that it hasn't always been true. When I was a little girl my parents used to dress me and my brother in matching athleisure sweat suits by Champs, Reebok, and Adidas all the time. We were two years apart and did pretty much everything together, so maybe it was just easier for them to keep track of us when out and about, or they just thought we looked cute in matching outfits. Ok ok, when I look back at the pictures, it was kinda cute.

But I remember rebelling in my high school and early college years and absolutely dreading anything that coordinated. I was determined to wear a light blue hoodie with teal bottoms (same color family, just not the same color). Or even that same light blue hoodie with black pants, whatever it was, it never matched … complimented yes, but match? No. That was up until college when Juicy Couture fits were HOT. Paris Hilton (and the influence of friends, because really, who wasn't influenced by friend groups who coordinated their looks to hit the hottest parties in?). Anyway, back to Paris, she almost single handedly put me back on to the formerly dreaded matching set. I now craved a pair of low riding, hip hugging, velvet wide leg pants with "Juicy" splashed across my ass, paired with the matching velour zip up hoodie complete with bedazzled rhinestones. Twas life.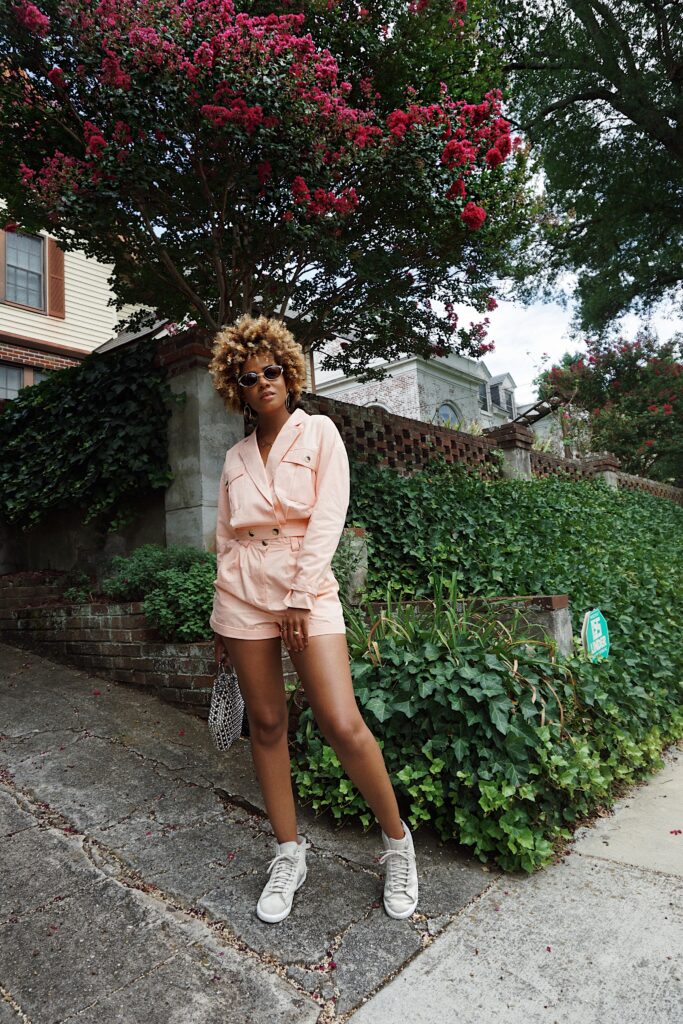 Today, Juicy is out, but matching coordinating sets are definitely back in. Let's just say I'm in the "grown up" era when it comes to it. Such as cute suit sets in statement shades to wear to work, fun colored athletsuire sets to roam around in on the weekends, and best of all, a cute little day time look that says "I look cute but I'm not trying to hard." You feel me?

When I browse sites like ASOS (shameless plug, I always check here first when looking for a cute little set), I noticed the word "co-ord". Maybe it's a European thing, because that's where ASOS is based. But yeah, search "co-ord" when on their site and find my cute little outfit riiiiight here .I'm wearing a size 4 in both top and bottom. If you're bottom heavy, I'd size up one size with the shorts because the waist is a bit snug. Wear it with sneakers or heels and make yourself some plans for the day girl, because you have places to be to show off your cute little look.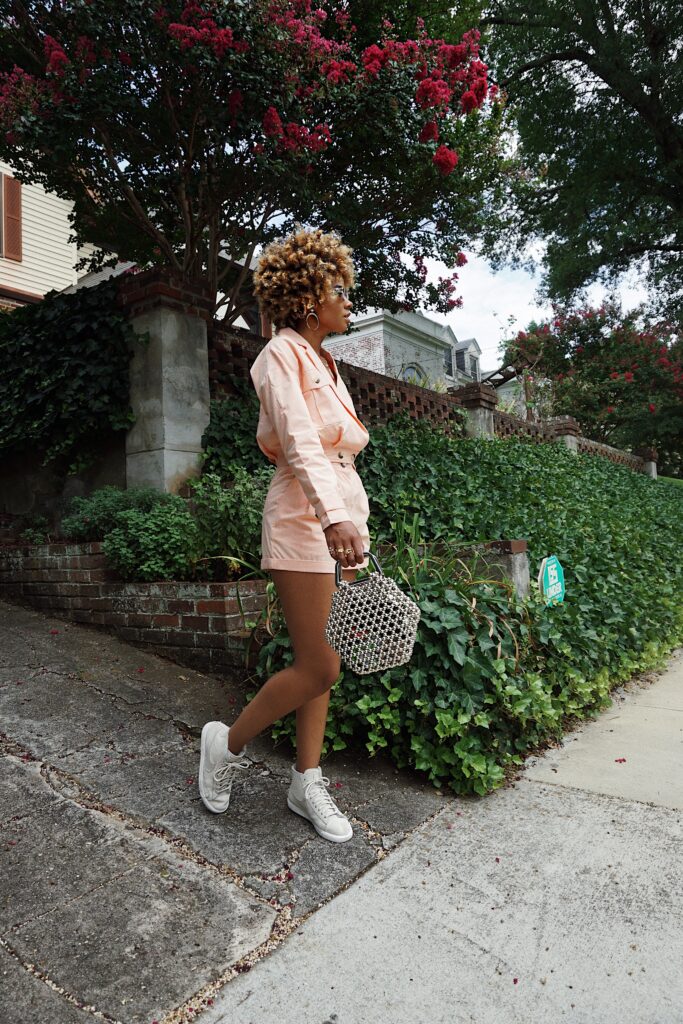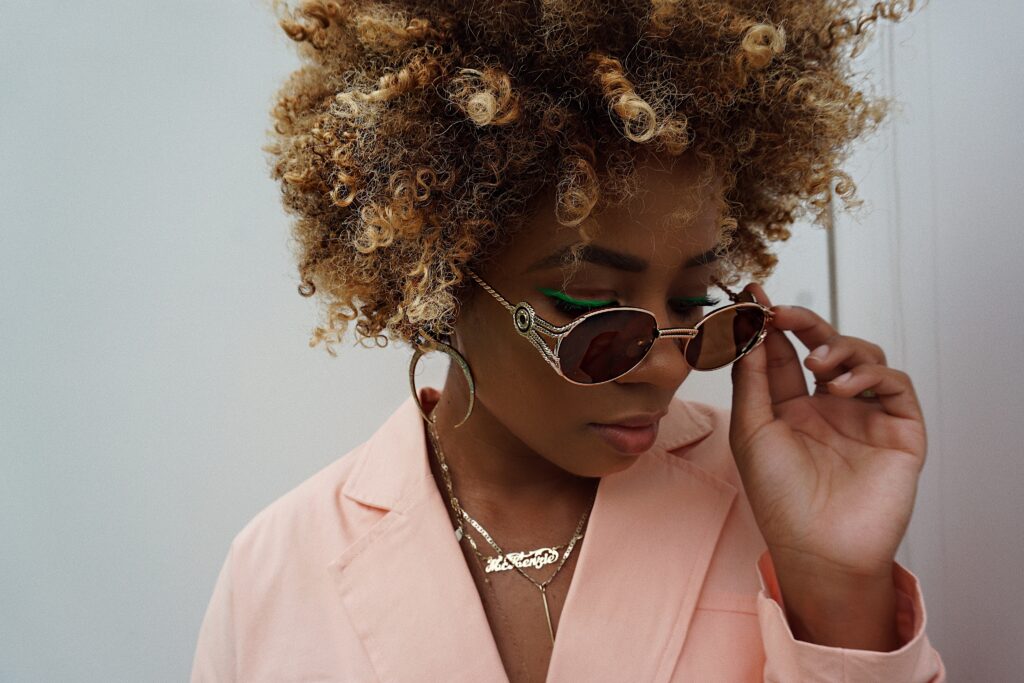 You can shop my entire fit here:


Here are more of my favs: