M
ixing styles and fabrics are one of my favorite things to do when I get dressed. Often times I'm feeling feminine, but I also want to be comfortable and not fidget with my clothes all day. I like to dress effortlessly and of course top it all off with some edge.
ASOS sent over a little package of some of my favorite styles on their site right now and had your girl looking right this weekend.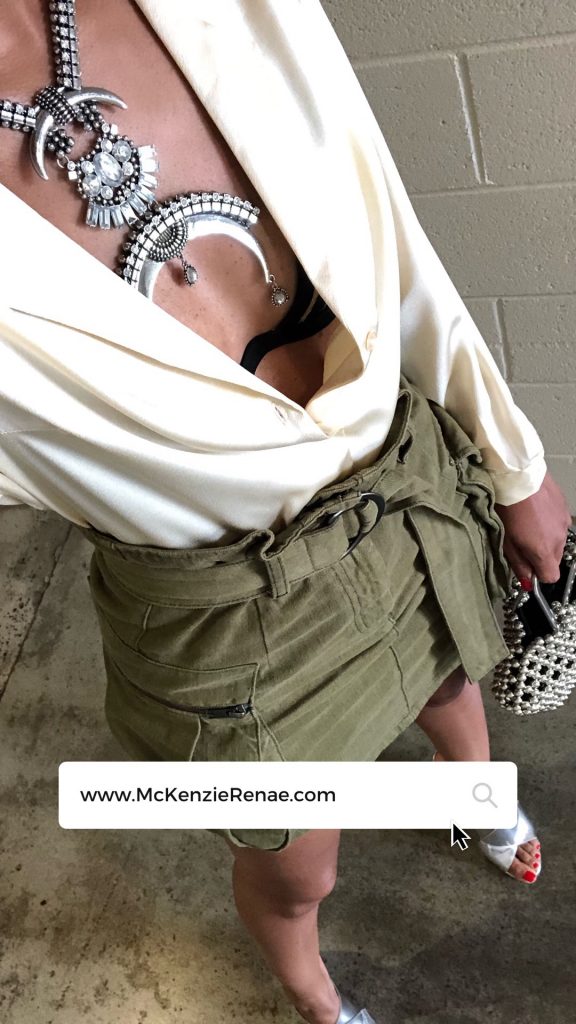 I paired a slightly oversized silk cream blouse (I'm a 4 but picked a size 6 for a relaxed fit), and tucked it into a highwaist olive green cargo skirt with an adjustable canvas belt. You know my favorite step is accessorizing, so I chose to go with a cool, silver color palette. I rocked a beaded metal bag, a jeweled statement necklace, silver metallic mules, and purple tinted shades. Unfortunately the necklace, shades, and shoes are no longer available, I bought them all a couple of years ago, but I did find some similar styles to reference.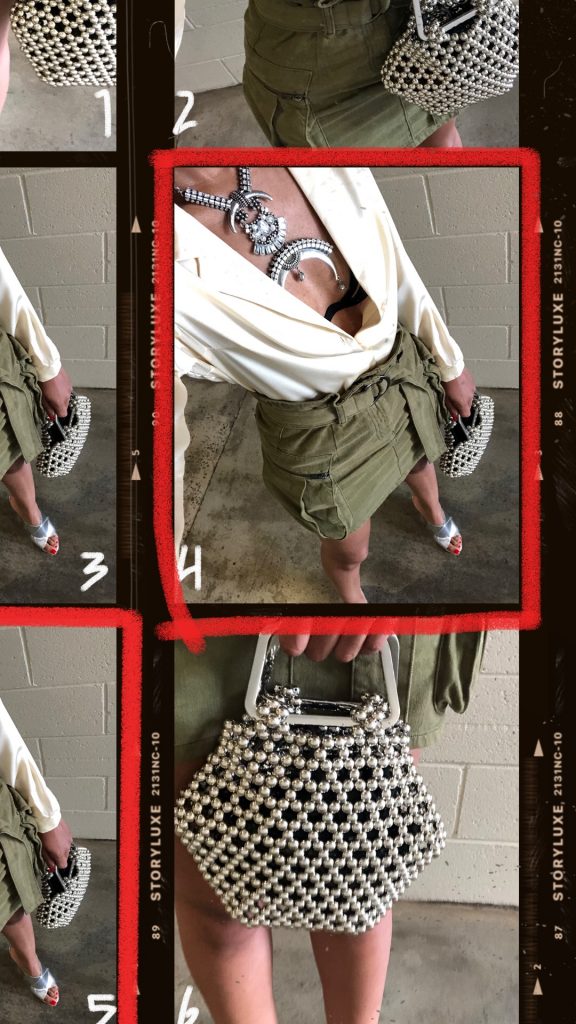 I've received numerous questions regarding where my outfit is from and have tagged it right here on the blog for you!
The Top & Skirt

The Accessories

The Shoes (similar styles)

The Shades (similar styles)

Shoutout to ASOS for the dope threads! If you happen to rock of these pieces, don't forget to tag me on Instagram so I can see how you styled it!