(by contributing writer: Melanie Spencer)
No matter how successful you are in terms of finances, career and relationship status, you are still subject to ups and downs in your mood. These changes can be attributed to a number of things including a bad hair day; gloomy weather; or even traffic on the way to work. No one likes being in a bad mood, but there's good news: you can change it! Here are ten things that you can do to improve your mood right now.
Listen To Your Body
Take time to recognize why you are in a bad mood—Are you hungry? Or tired? Or ill? Determining the cause of your bad mood could lead to a solution.
I tend to listen to my body through balanced nutrition and wellness. For example, I don't restrict any foods in my diet, but I try to eat a few fruits and veggies daily. I also take Vitafusion Women's Gummy Vitamins every day to reconcile any dietary deficiencies. And, when all else fails, I take a nap.
Sometimes a little shut-eye can be the difference between feeling low-spirited or lively.
Move Your Body

We all remember the scene from Legally Blonde—"Exercise creates endorphins; endorphins make you happy." Run, walk, jog, dance, swim. Do whatever you like to do. Just be sure to exercise, and you will see your mood improve.
Finding a workout that suits your taste and lifestyle can be challenging, but the ClassPass app makes it simple. For a membership rate of less than $100 a month, ClassPass allows subscribers to experience numerous fitness studios. I subscribed to ClassPass for two months as I was new to the city of Atlanta and wanted to try various classes before committing to one gym. Ultimately, I fell in love with The Vibe Ride cycling studio because of the high-intensity cardio and the upbeat music.
Change the Wallpaper on your Phone
Your phone is almost always either in your hand or within an arm's reach. Make sure that you are using this device for positivity. Your home screen and lock screen should depict images that make you smile and feel joy such as flowers, family photos or positive quotes.
Watch your Favorite Movie
It's your favorite movie for a reason. Whether it makes you laugh, sing or tear up with joy—turn it on, pop some popcorn and prepare for a better mood.
Treat Yourself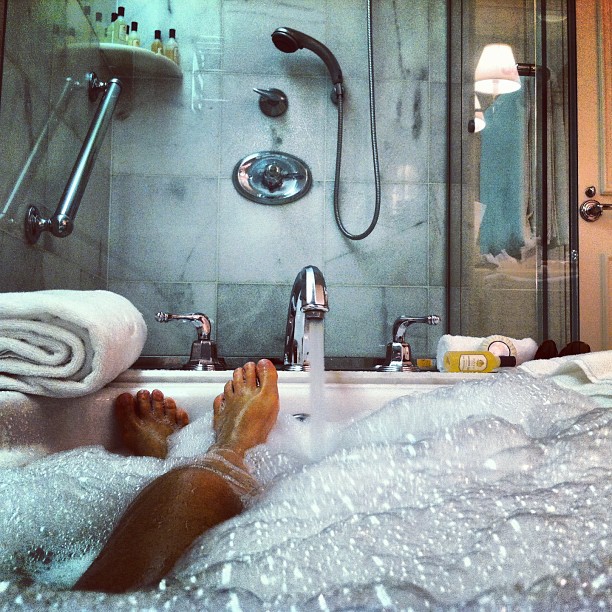 You may be so busy taking care of everyone else that you neglect yourself. Remember the safety warning from airlines, "Please secure your mask before helping others." In essence, take care of yourself, or you won't be able to help anyone else.
Treat yourself to a hot bubble bath; give yourself a facial; get a manicure and pedicure; or even take yourself on a date to your favorite restaurant. In the cooler months, I enjoy bubble baths and bath oils with a eucalyptus or lavender scent to evoke calmness and serenity. During the spring and summer, I prefer soothing body wash such as Aveeno® Positively Nourishing® Calming Body Wash in the lavender and chamomile scent. As for year around, I love candles with a fruity scent of peaches, pears or grapes. My favorite is Yankee Candle's South African Vineyard. But, good luck finding it as sadly, it has been discontinued.
Be Kind
Everyone loves a pleasant surprise—especially from a stranger. The next time you are in line purchasing food, also pick up the tab for the person behind you. Or, give your leftovers to the homeless. Additionally, you could surprise a friend or family member with an encouraging call, card or text. When you cheer someone else up, it's pretty much an instant mood booster for yourself as well.
Tidy up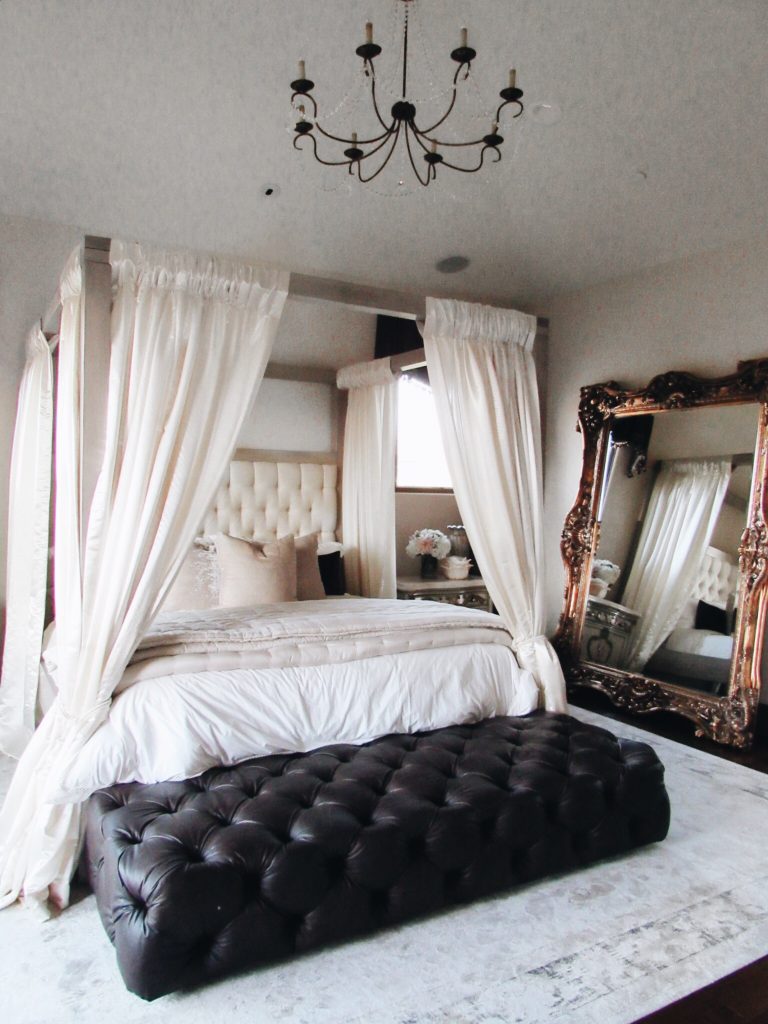 Chaos can be stressful—take time to make your bed, tidy your room and organize your office space. Visual clutter can affect you more than you think. Make an effort to maintain a clean, mess-free environment.
Listen to your favorite song
This is a no-brainer. If it's your favorite song, then it probably puts you in a good mood. You can play your top-rated songs or create a "good mood" playlist with multiple options for your listening pleasure.
I prefer to listen to music from the genre, Soulection—its eclectic, cool sounds are the epitome of good vibes. Soulection is available on SoundCloud, Apple Music and featured every Saturday on Beats 1 Radio from 7-9 pm (PST). Check out one of the hundreds of episodes, and hear for yourself!
Look Forward to Something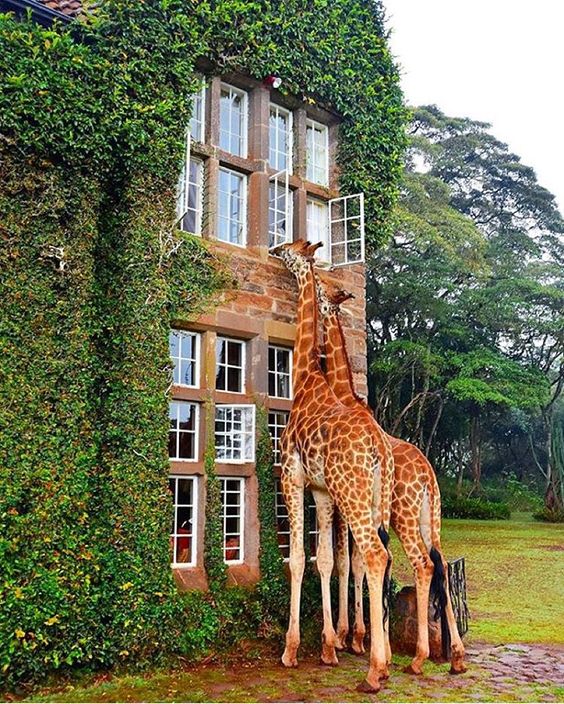 (Giraffe Manor, Nairobi, Kenya)
When you incorporate exciting things into your schedule, you will focus more energy on positivity. Here are a few ideas: book a trip, schedule drinks or coffee with friends, make reservations at a new restaurant, plan to wear your favorite outfit, or go on a date with your significant other.
Positive affirmations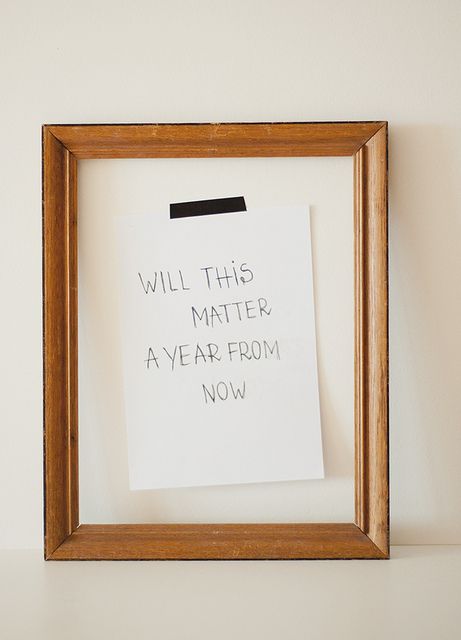 Speak life into the circumstances keeping you down. Words have power, so use this power to attract positive vibes. Place sticky notes in areas where you spend time such as on your bathroom mirror, on your desk and in your car. Use phrases such as, "I will have an amazing day," and "Everything happens for my greatest good" to keep you focused on happy thoughts.
Bonus tip to Jumpstart Tomorrow: Set your alarm clock to your favorite song. Rather than waking up to a startling siren or generic tune, you'll start your day with the sound of something you enjoy!
Because we're all about sharing … what are some things you do to improve your mood?