S ocks with heels are having a moment. I'm not talking the stark white ruffly kind that your Mom used to dress you in for Sunday school or Easter photos either. I'm talking edgy, mesh, delicate, yet full of contrast kind of socks. The kind of socks your man (or friends) notice … but in a great "dope socks" kind of way.
I'm really excited about this trend, because now I'm about to extend the life of some of my favorite spring/summer sandals, and reinvent their looks with a cool (no pun intended) pair of socks.
There are 4 specific styling looks you should focus on this season:
Lace &  Mesh
When working with delicate hosiery, you want to be sure to pair them with an equally ladylike shoe such as a classic pointy toe pump. Have fun and let the hosiery slouch a bit so it's not so perfect. Choose a pair with subtle embellishment for added glamour.
As for mesh, this a great look to work to work and on weekends with friends. Fishnet is in, so pick the classic diamond pattern, or opt for something a bit more rounded. These socks should hit right above the ankle. Wear them with your favorite cropped jeans, loafers or open toe sandals and show those bad boys off!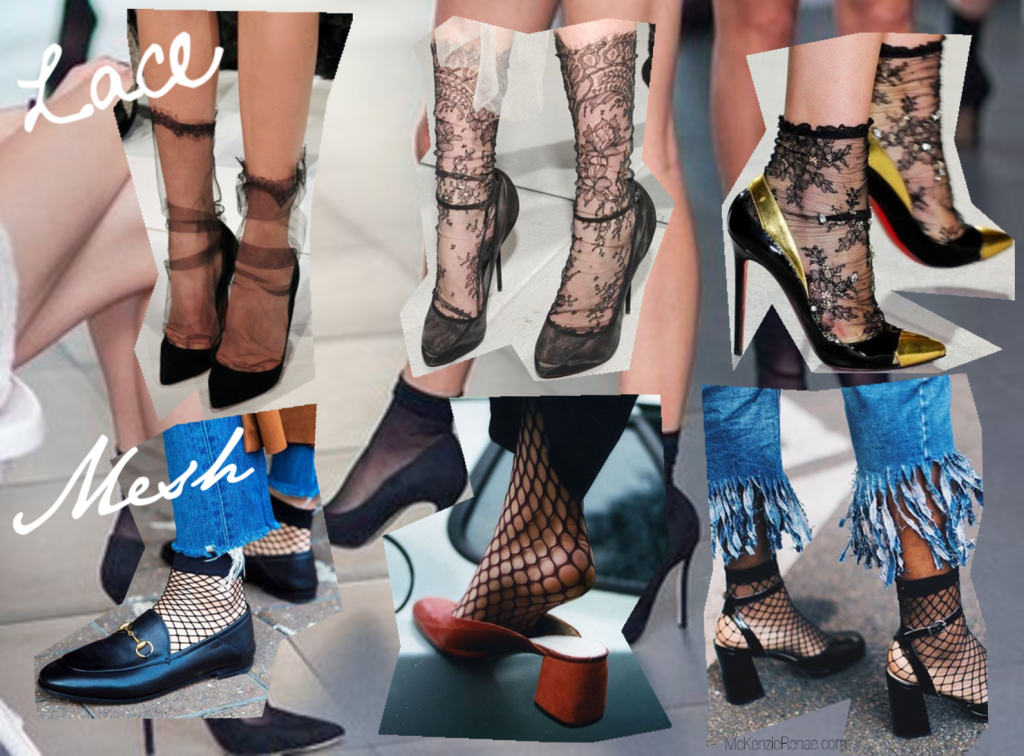 Athletic
A sporty sock paired with pumps is the perfect touch to dress your outfit down a bit. You can rock these a few different ways: with a chunky platform, a printed pair or pumps, or an open toe sandal in a bright hue. Who knew Nike socks could be so chic?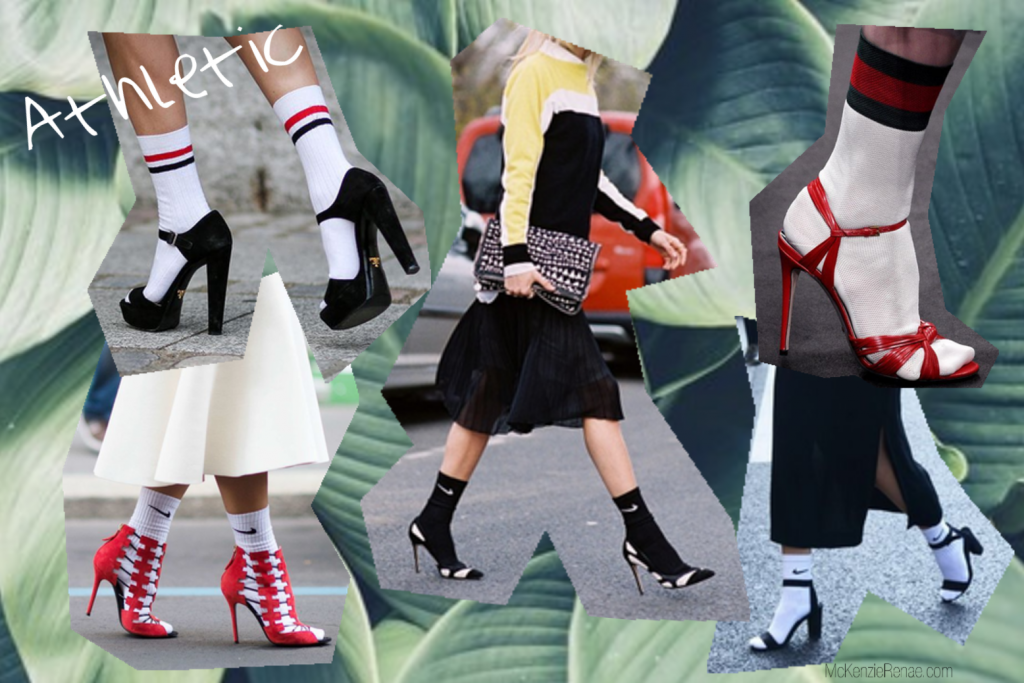 Over The Knee
Layering up in over the knee socks give you double points in style and warmth. Try to think outside of wearing these with your typical bootie. Go for a chunky platform sandal in a neutral color, and wear them pulled up over the knee, scrunched down to your ankle, or even embellished with beautiful stones and beads. Pair these with your favorite winter dress or skirt to balance things out.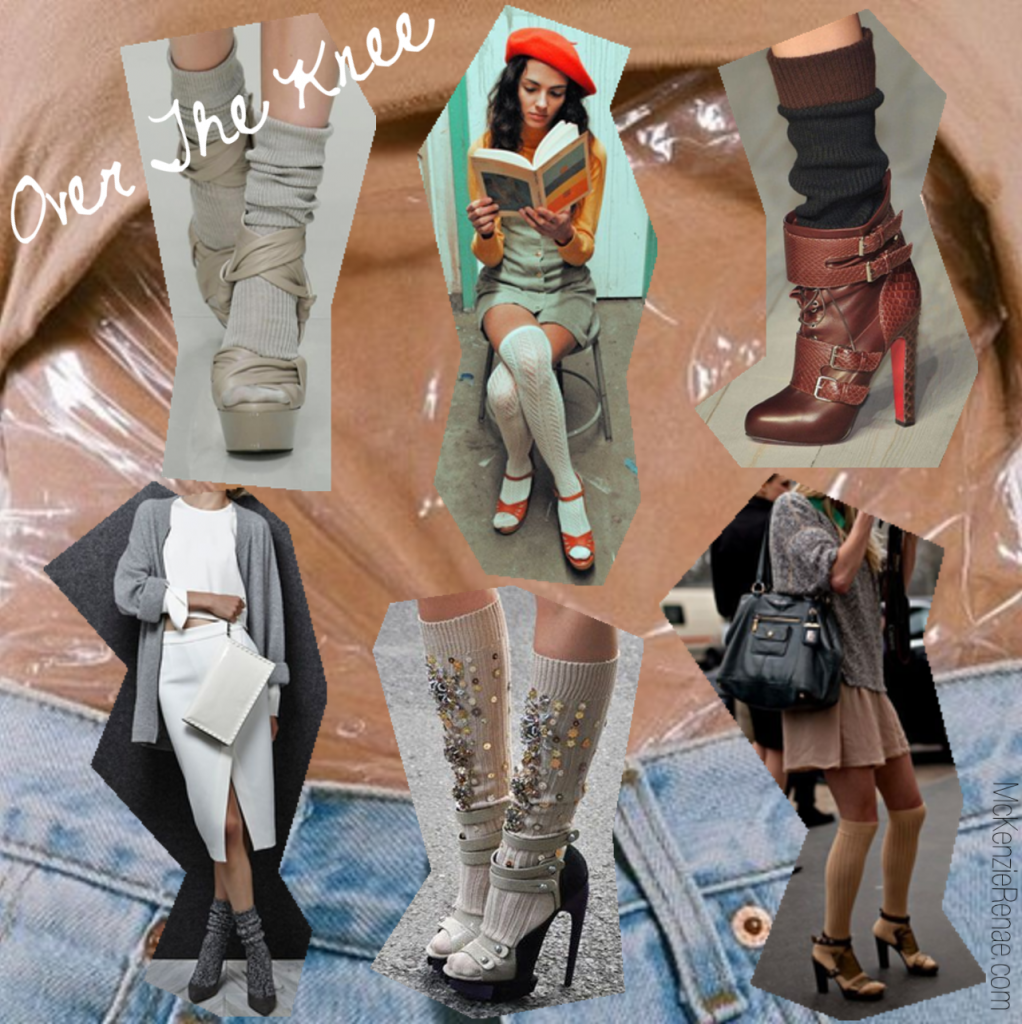 Color & Contrast
Accessories like socks are a great way to show off some personality. Clashing is good in this case, but you want to be sure to clash in the same or complimenting color family. The secret is focusing on a color from your outfit and pulling that shade into your socks or shoes so everything ties together. Not into prints? Choose a bright sock and pair it with a classic black pump for a dose of vivid color.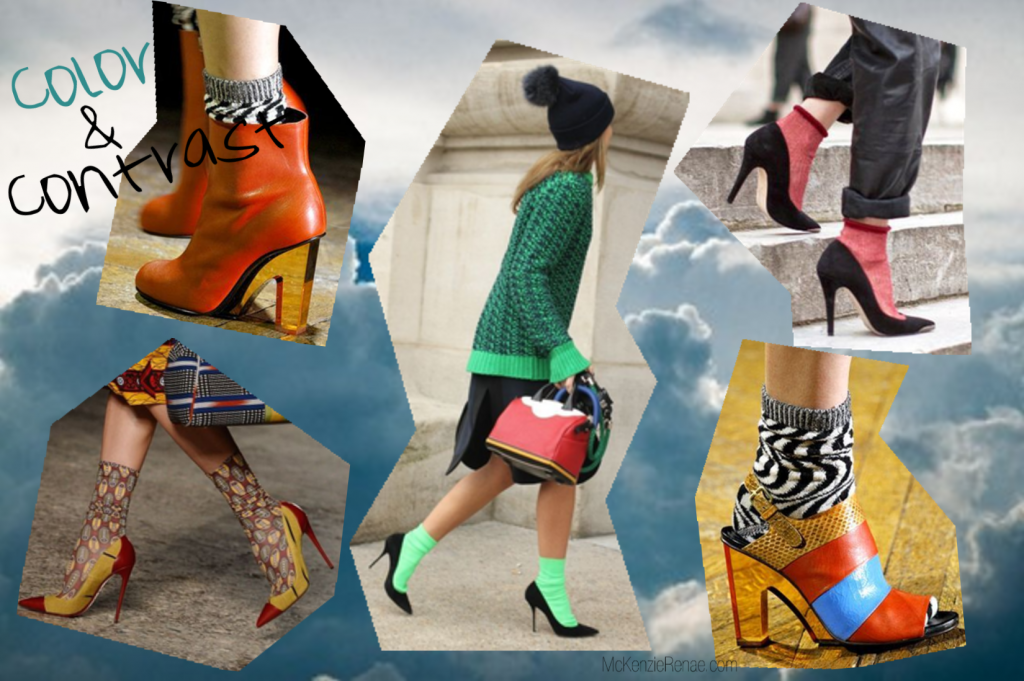 Do you see yourself rocking this trend this season? Which look is your favorite? Tell me in the comments 😉