Babes I've heard you loud and clear! You want more style content. I got you. Before I dive too deep into wardrobe woes, I wanted to touch on a more simple viewpoint, your signature look. Do you have one? If not, I'm here to help guide you in the right direction.
Have you ever met someone and noticed they had a recognizable or "signature" trait or style? You spotted them, out of everyone else in the crowd, right? They stuck out to you, probably due to their unique appearance. A signature look can consist of a fun pair of eye glasses, a bold lip, wearing a staple hat, rocking a uniform like all black (hello Janelle Monae), or even big statement hair.
Developing a signature look can be so much fun. A signature style usually exemplifies wearing something you feel good in, something that gives you confidence and makes you feel assured. There are 2 parts to this series that I'm going to cover: from beauty to your threads.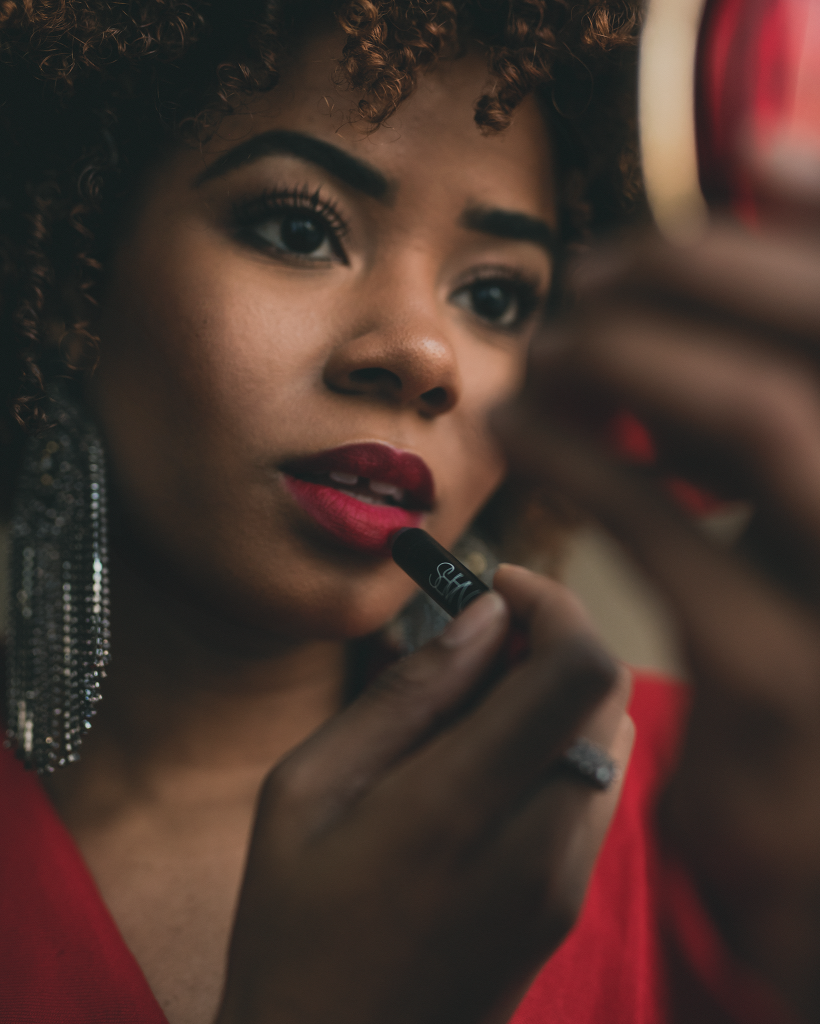 BEAUTY
Your Style: The Lip
If you're the girl who's known for rocking a signature lip, then this is your lane. I'm actually that girl. My go-to red lip is matte, bright, and makes me feel powerful. By the way, I just discussed my take on power in this post in case you missed it. My signature red is NARS Matte Lip Pencil in Dragon Girl. The application is smooth, velvety, and non-drying and the color can be layered for an added punch. I keep one in my purse and one at home, that's how serious it is. The wear down is great and doesn't look uneven even after devouring a massive cheeseburger. Your lips will still look cute. Bloop.

Your Style: The Eye
Now, if lips aren't your forte, maybe you're more of a cat eye girl. The cat eye is so sultry and chic, and once you master doing it yourself, the wing makes you feel flirty and unstoppable. When purchasing a liquid liner, look for a formula that stays put and doesn't smear, is jet black, and either has a silky or matte finish. Here are some of my favorites below.

ACCESSORIES
Your Style: The Extras
When it comes to accessorizing, simply do you. Anything from dainty to gaudy jewelry looks lovely. Go for it and top it off with a fresh pair of sunglasses or eye glasses. The Fedora and wide brimmed hat style hat is a super cute look too.

Your signature style is whatever you make it. The whole point is to find something that works for you and rock the hell out of it with confidence. Play around and experiment with different looks, because style is never confined to just one box.
I hope you enjoyed the first part of this series! Part deux covers your threads, so stay tuned.