Once upon a time, I used to wear thick white tip acrylic nails. French tips were my signature back in high school. I was never too specific when it came to how thick the line was, but my girlfriend was a whole other story. Have you ever had a friend who turned a friendly girls trip to the nail salon into a real life horror story? I had one of those friends. If her nails weren't to her liking, she would make the nail tech literally take them all off and do them again, without a blink of an eye. It was cringing. I would politely thank my tech and slide her a cash tip, put my sunglasses on and wait for my friend outside in the car. Needless to say, I felt I couldn't even come back to certain salons after a visit with her. Eek.
I don't wear acrylic nails anymore, well, aside from a few months ago for my birthday nails (seen below). My nails were fire! Absolutely loved them, it's a new jelly gel nail polish in case you're curious. I chose a soft shade of sheer pink, mimicking my natural nail tone.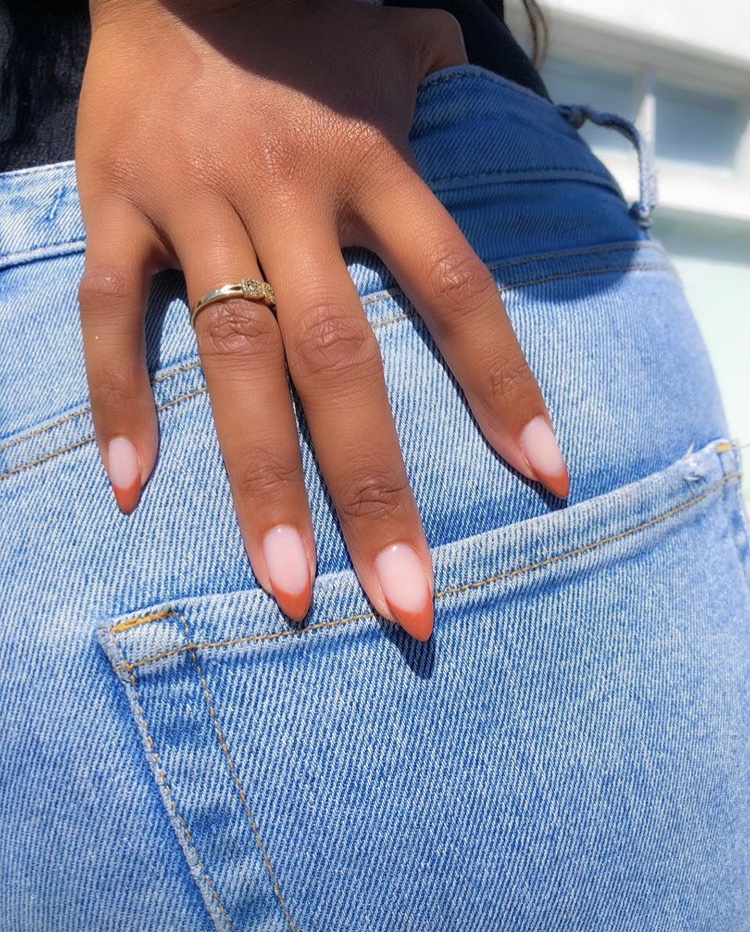 Lately, French tips have been back on my radar, but with a little twist. I much prefer a very thin delicate tip on an almond shaped nail. The tip can be white, neon, or even a cute shade of red or pink. Here are some of my inspirations. This look is great on both natural nails and nails with an added tip for length.