This past weekend I was invited to host a super cute mixer in Midtown held by Atlanta's Loop Salon and Poor Little Rich Girl boutique. The event was the ultimate pop-up shop experience where women could come out and shop, get their hair done, and enjoy delicious mojito and rum punch cocktails over tunes by DJ Hourglass.
My girls came out and supported and everyone had a blast!
It was really cool, because I had a chance to meet some of my readers and followers of my blog and from Instagram at the event! Everyone was so sweet 🙂 We talked about everything from hair and new styling techniques, to what trends PLRG was introducing for fall at their boutique.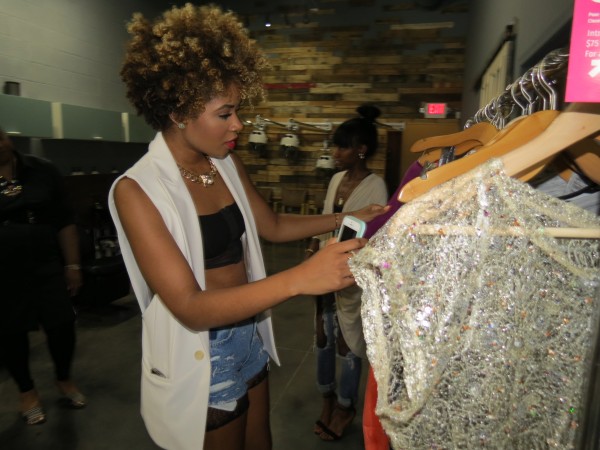 I decided to rock something simple, stylish, and effortless because the other fit ideas I had in mind were not working out. Don't you hate when that outfit vision doesn't make the cut at the last minute? Sometimes that's the best way for it to happen, because you end up throwing something on that was "more you" to begin with.
Thread List:
Zara sleeveless blazer
Renae Cut Offs denim shorts (and lace shorts)
H&M Bralet
Zara heels
Nasty Gal tiger chain choker
NARS "Dragon Girl" matte lip pencil
Check out more photos from the event below!
I had a blast meeting everyone, shopping, and indulging in girl talk! Be sure to check out Loop Salon and the Poor Little Rich Girl boutique right here in Atlanta!
(Photos courtesy of Prince Williams/ ATL Pics )