*This post has been sponsored by Nature's Bounty. I received product and compensation, but all opinions are my own.
Can you feel it in the air? Festival season is approaching! Each year I get more excited in anticipation of attending various music festivals over the summer months. I mean, I show up for a number of reasons: the food, the people watching, the fly urban desert style, and of course the beats and entertainment.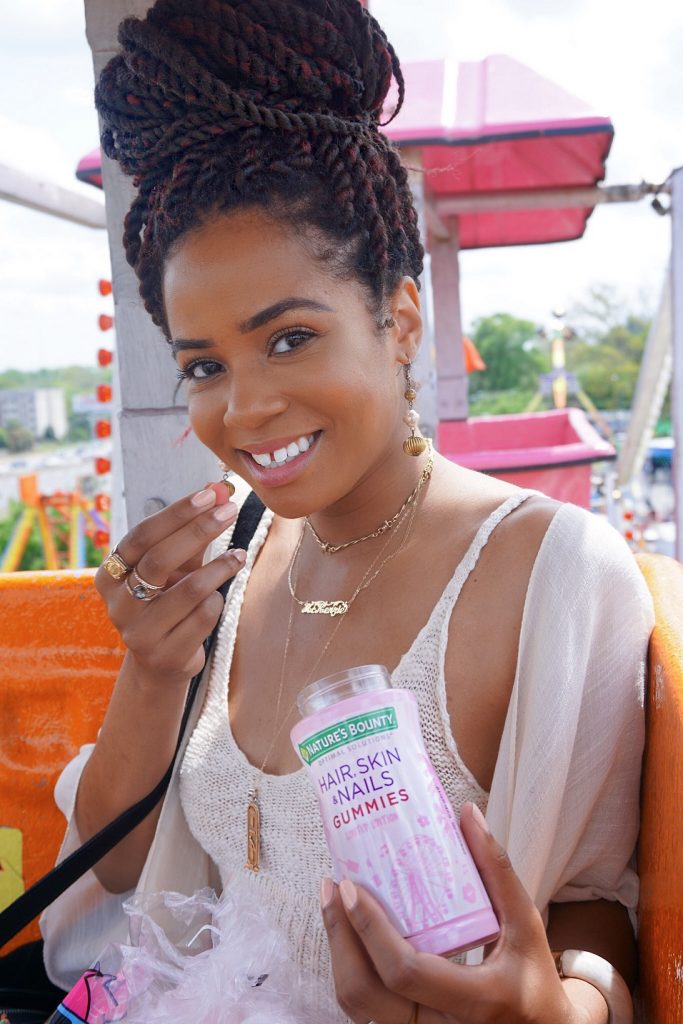 Palm Springs isn't the only popular destination for music festivals anymore. Whether you are road-tripping it with your girls, taking a flight overseas, or hitting the downtown streets, you HAVE to step out in style!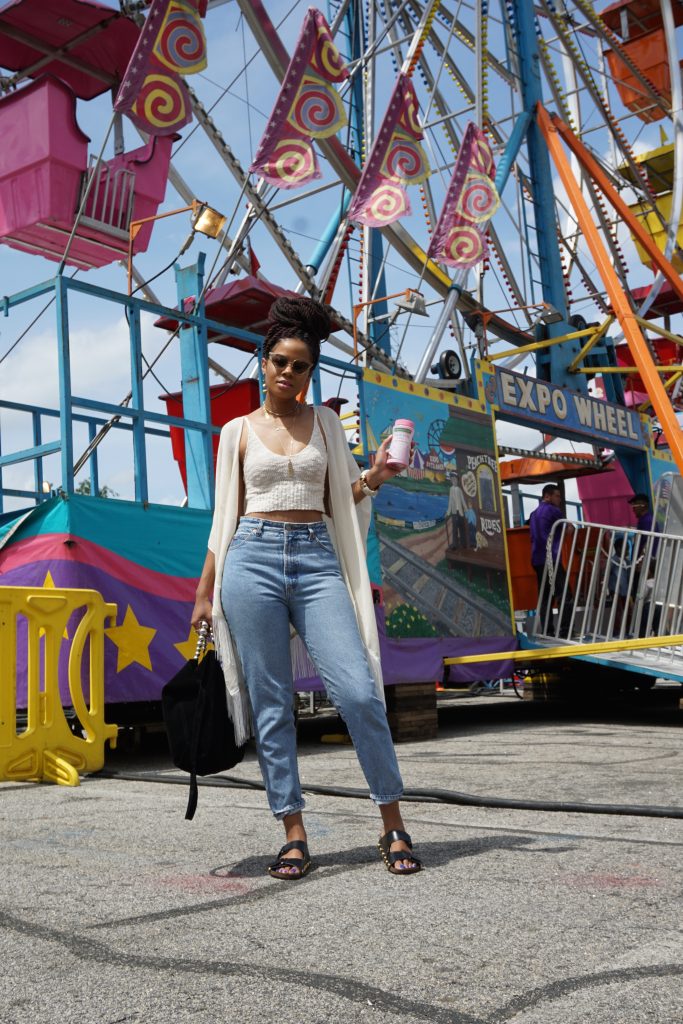 While style is super important during festival season, you can't neglect your inner health either. It's all about balance. I stay hydrated by drinking plenty of water throughout the day, and I never leave home without the following:
– My Nature's Bounty® Hair, Skin & Nails Gummies (they keep my hair healthy and also support vibrant skin and healthy nails*. The strawberry flavor is so delicious!)
-A tinted moisturizer with SPF 15 or higher
-Lip balm and a sheer lip gloss
-A refreshing face misting spray to keep me cool and my makeup in place
-My favorite pieces of silver and gold jewelry to layer on top of each other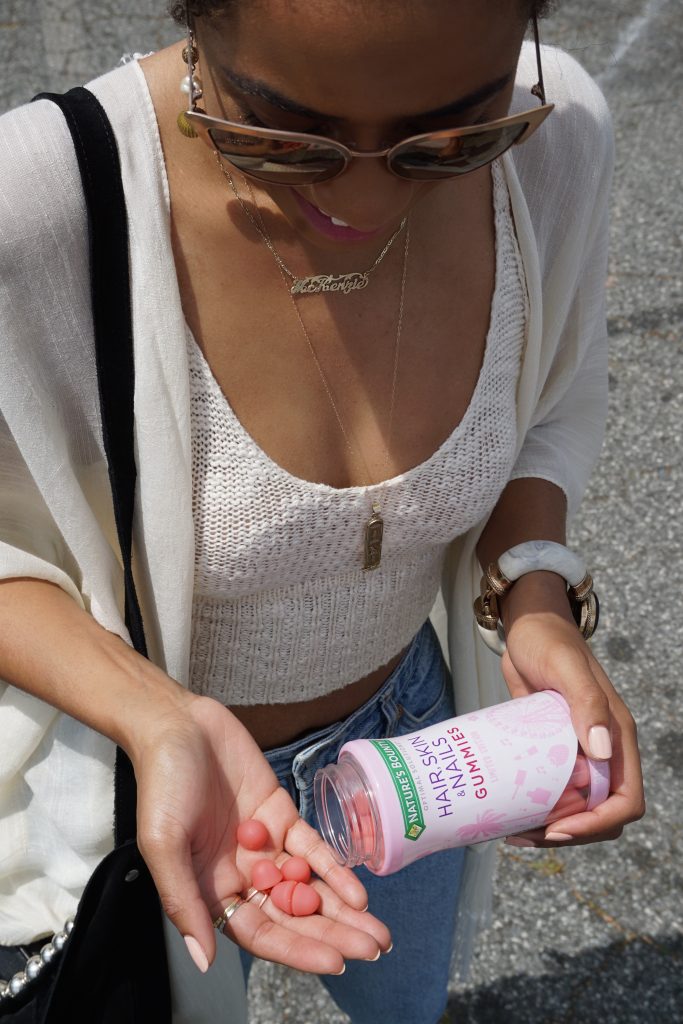 When it comes to maintaining the health of my body and skin, I think it's important to have an approach of everything in moderation and balance. I have a major weakness for anything on the sweeter side and have been hooked on more flavorful, sweeter foods since I was a little girl. I think that plays a huge part as to why I adore these strawberry-flavored Nature's Bounty® Hair, Skin & Nails Gummies as well! The gummies contain 2,500 mcg of Biotin per serving and Vitamin C & E.
Some other benefits include:
-The Vitamin E, is an antioxidant and supports skin health.*
-The Vitamin C is involved in collagen production and formation which forms the basis for vibrant skin.*
-The Biotin is a B complex beauty-supporting nutrient, which plays a role in hair, skin, and nail health, making it the perfect foundation for any beauty routine.*
-They contain no artificial flavors, milk, lactose, soy, gluten, wheat, yeast, or fish. They are also sodium free!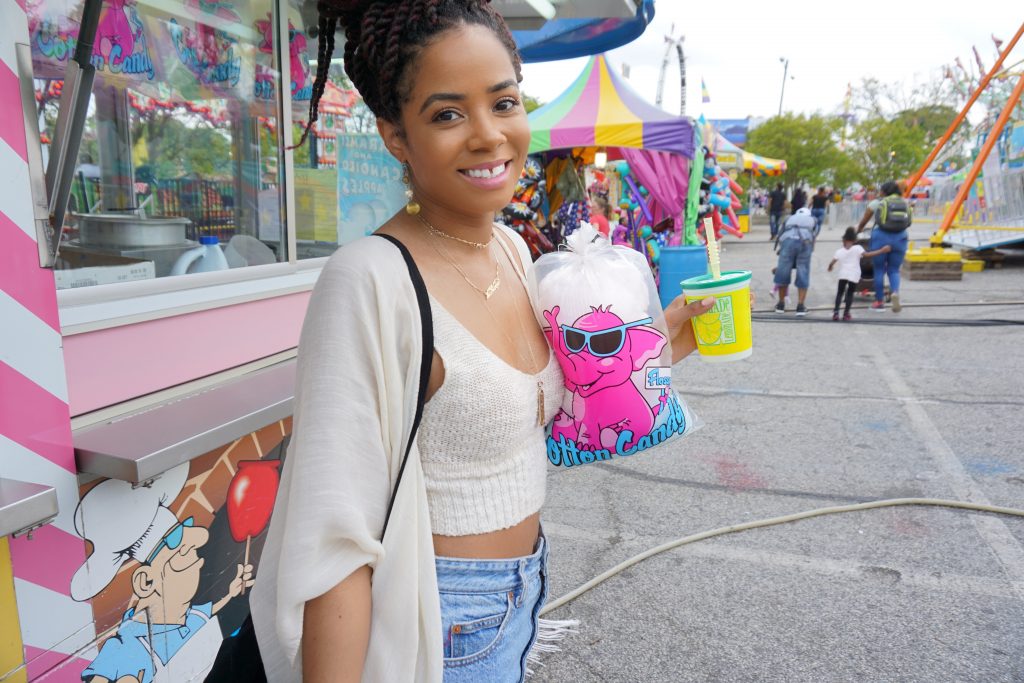 When it comes to festival style, here are a few tips:
-Pack clothing that doesn't require a lot of fuss or ironing.
-Think flowy, fringe, and denim
-You can never be too accessorized in my opinion. Don't forget your fun shades, big brimmed hat, and lots of layered jewelry.
-Pack different shoe options like a pair of open toe sandals, motorcycle or cowboy boots, and a pair of sneakers you don't mind getting a little dusty.
-Always bring cash and sunscreen. Bonus points if you're carrying it around hands free in a cute little fanny pack or cross body bag.
Last but not least, don't forget to have fun and take plenty of pictures! And while you're at it, treat yourself!
You can refresh your beauty routine with the Hair, Skin & Nails Challenge and see for yourself how the gummies work from within*. This is a great way to try Hair, Skin & Nails gummies for one month, risk-free, as Nature's Bounty® is so confident in their product that if for any reason, you don't like it after 30 days, they will give you your money back. The gummies are available nationwide including Walmart.com. Or you can visit naturesbounty.com to learn more!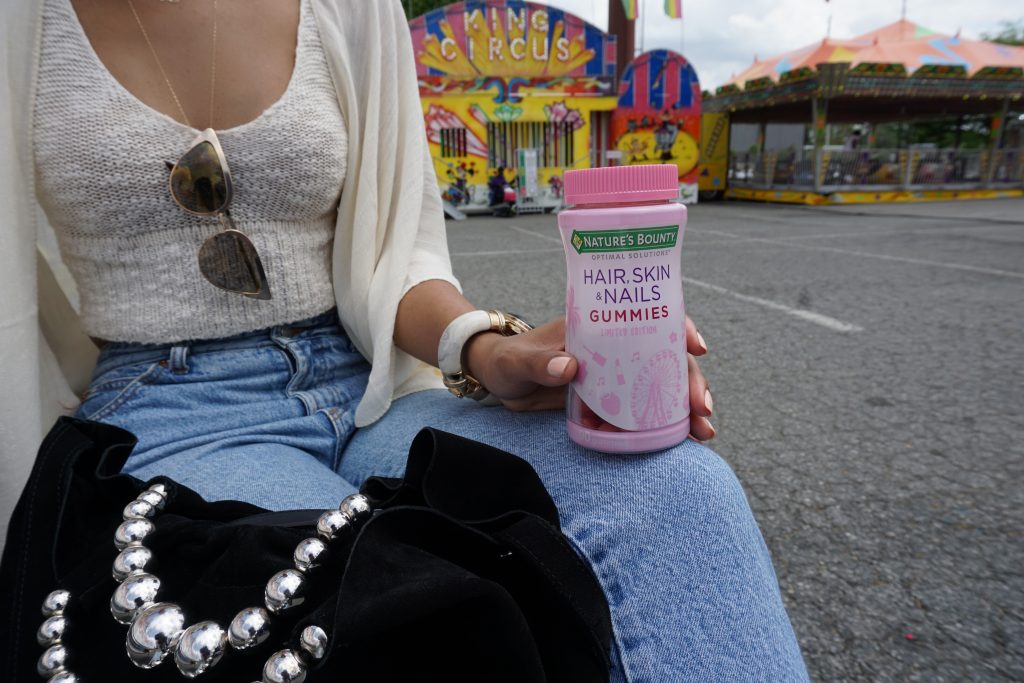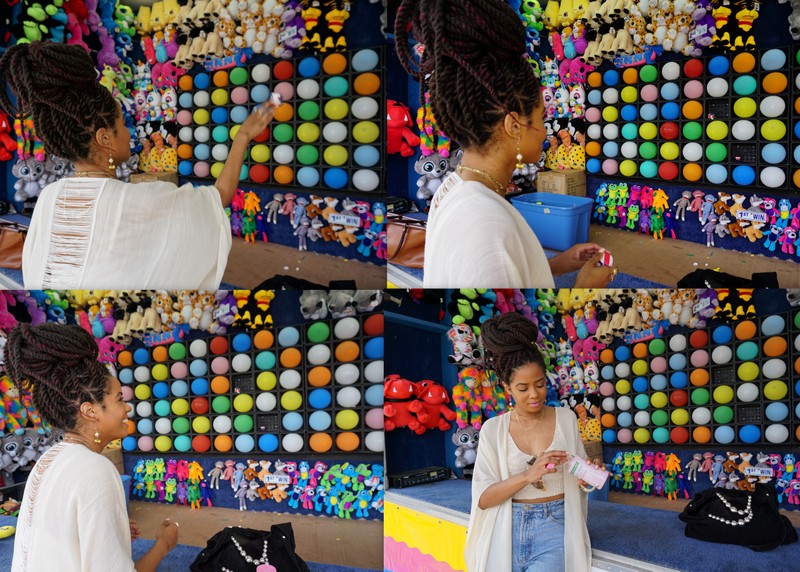 *These statements have not been evaluated by the Food and Drug Administration. These products are not intended to diagnose, treat, cure or prevent any disease.  
This is a sponsored conversation written by me on behalf of Nature's Bounty. The opinions and text are all mine.