I am so excited that fall is finally here! This is the time of year where I rummage through my makeup drawer and assess the products I'm going to continue to use throughout the new season.  Cooler weather doesn't necessarily equate to piling on the makeup now that you don't have the stress of daily heat waves. A girl's gotta find some balance, ya know?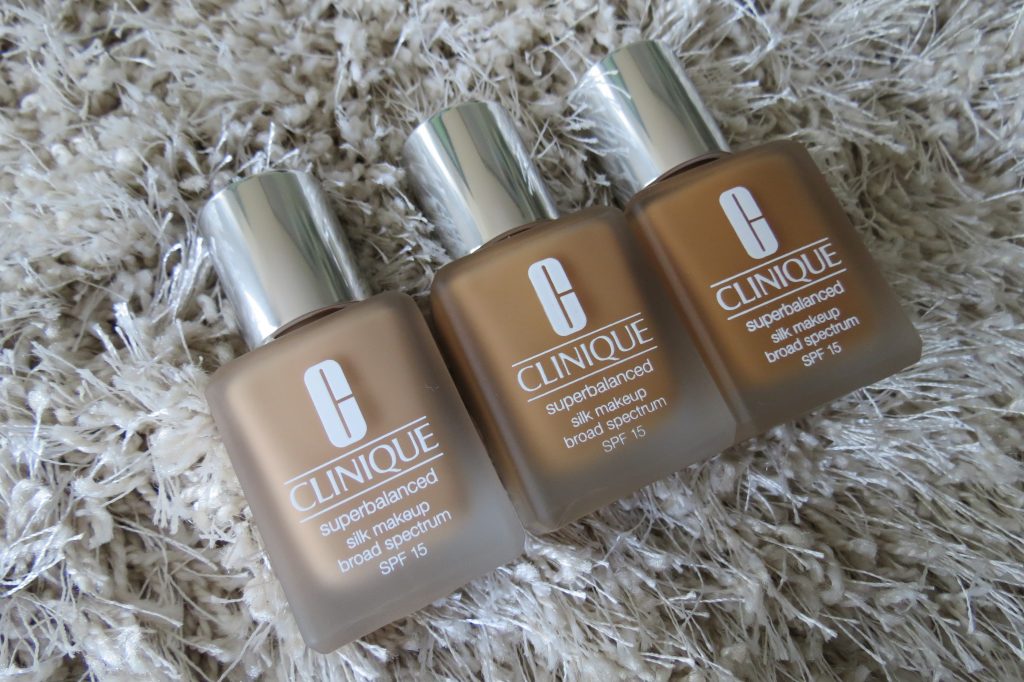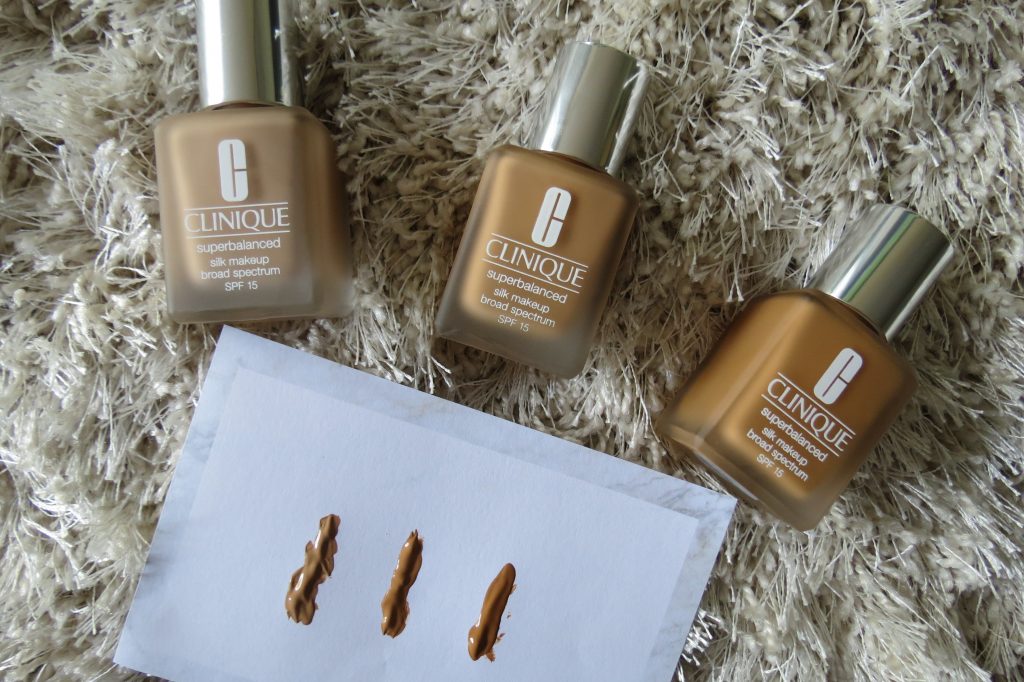 For fall, I'm looking for a foundation that is silky, light, and still provides moderate coverage without appearing cakey. So I was really excited to partner with Clinique to try out their new Superbalanced Silk Makeup Broad Spectrum SPF 15 Foundation.
I tried the three shades shown below, "Nutmeg" for added highlight, "Almond" for a perfect complexion match, and "Cinnamon" for a bit of contour.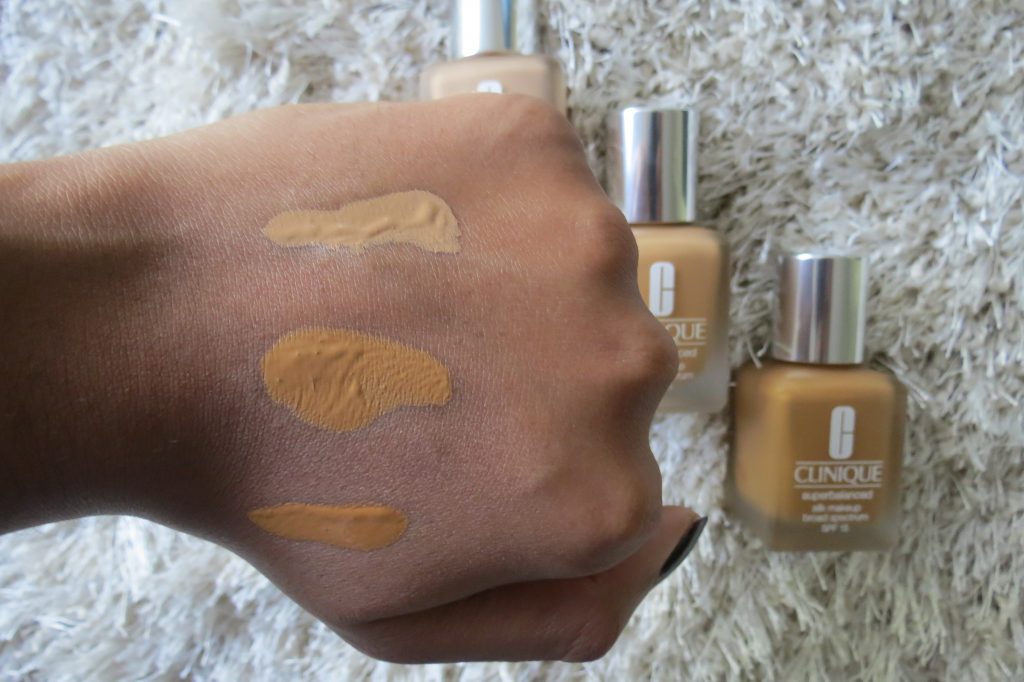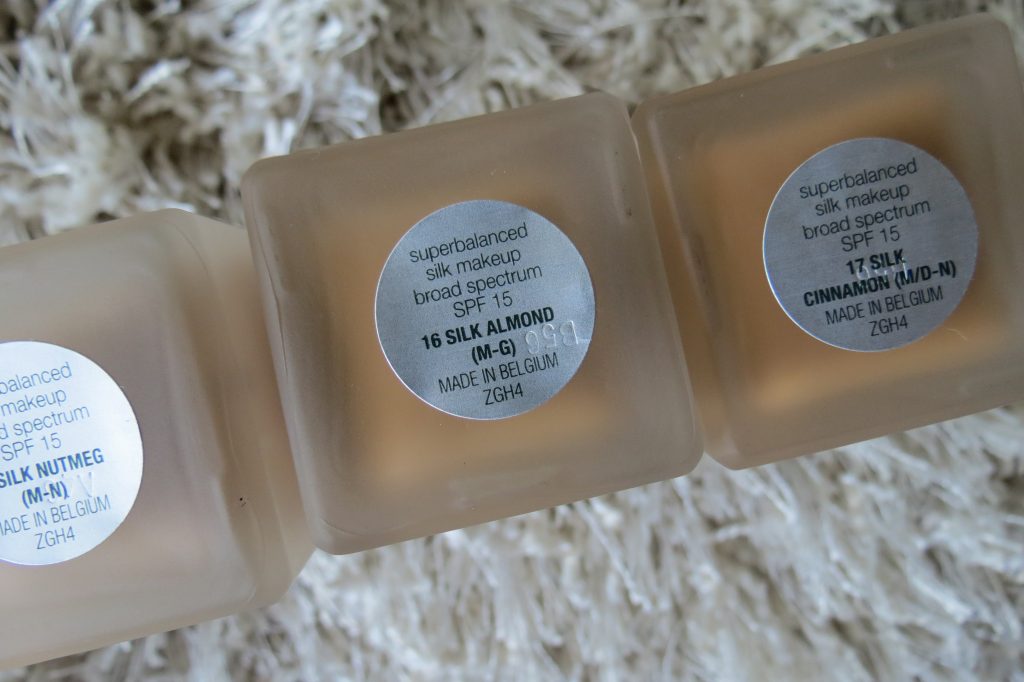 B e f o r e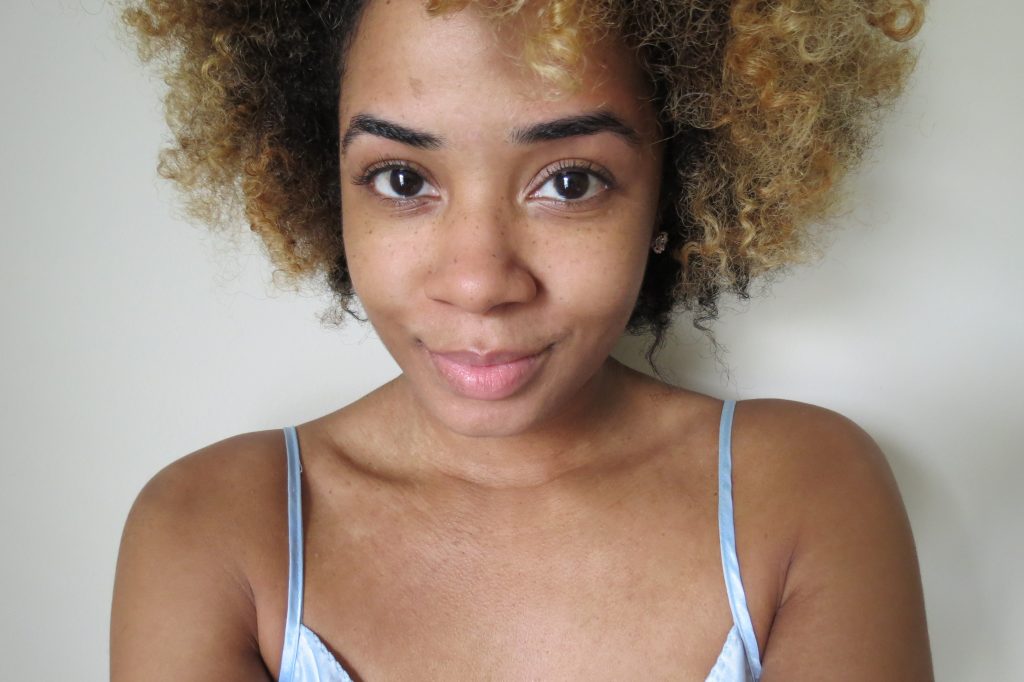 A f t e r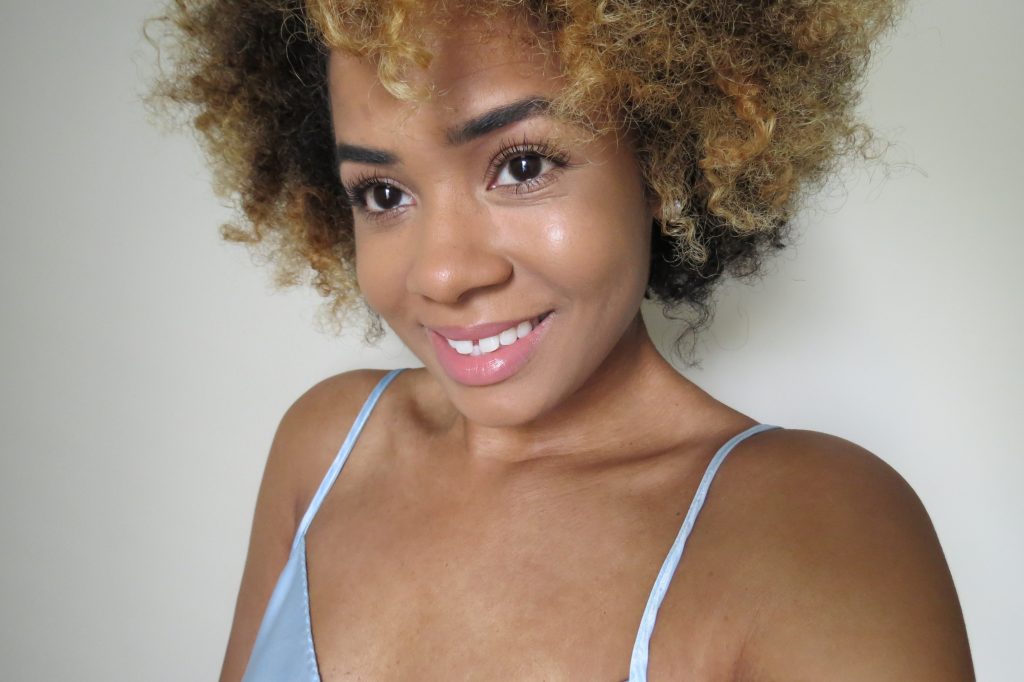 R e v i e w 
Do you see these results?! This is just the foundation with no added concealer, bronzer, or powder. I simply finished up with a coat of mascara, a brow fill-in, and nude lipstick. The foundation feels and looks irresistibly light but still provides moderate, buildable, and lasting coverage. My skin is naturally on the oily side, but this foundation has oil control with perfect hydration keeping your skin silky and youthful looking. The perfect balance!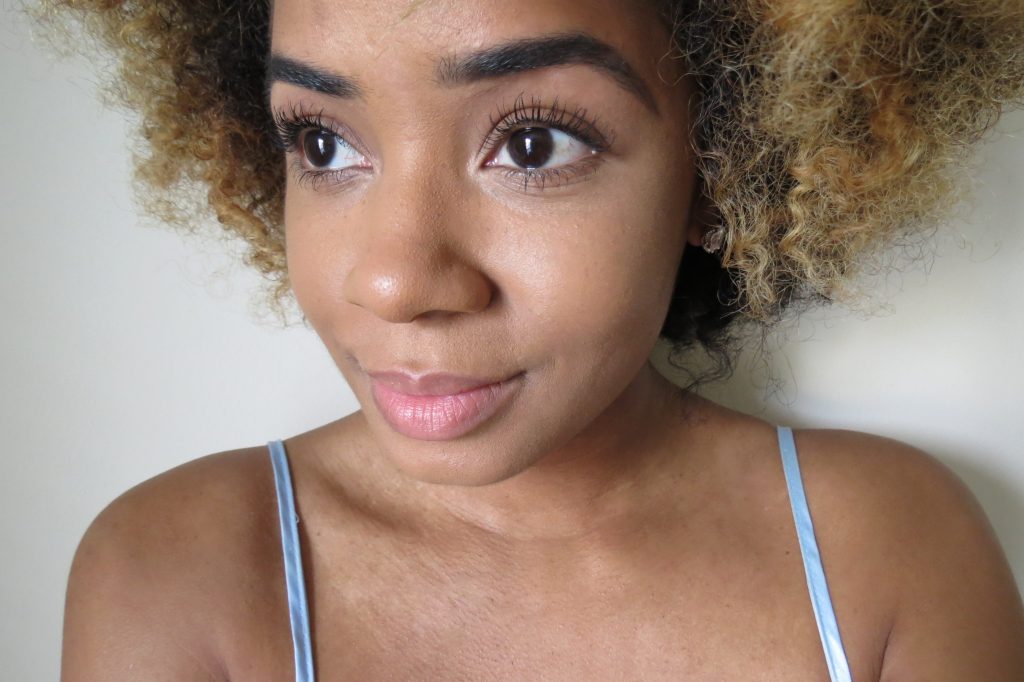 T i p s:
-Use a foundation shade lighter than your skin tone (I used "Nutmeg") to double as concealer under your eyes. Take a two-ply tissue, pull the sheets apart, and gently press the sheet into the skin under your eyes to sap up any natural excess oil that's causing creasing.
-Use a foundation shade darker than your skin tone in the hollows of your cheeks, jawline, and on the sides of the bridge of your nose for a subtle contour that still appears natural.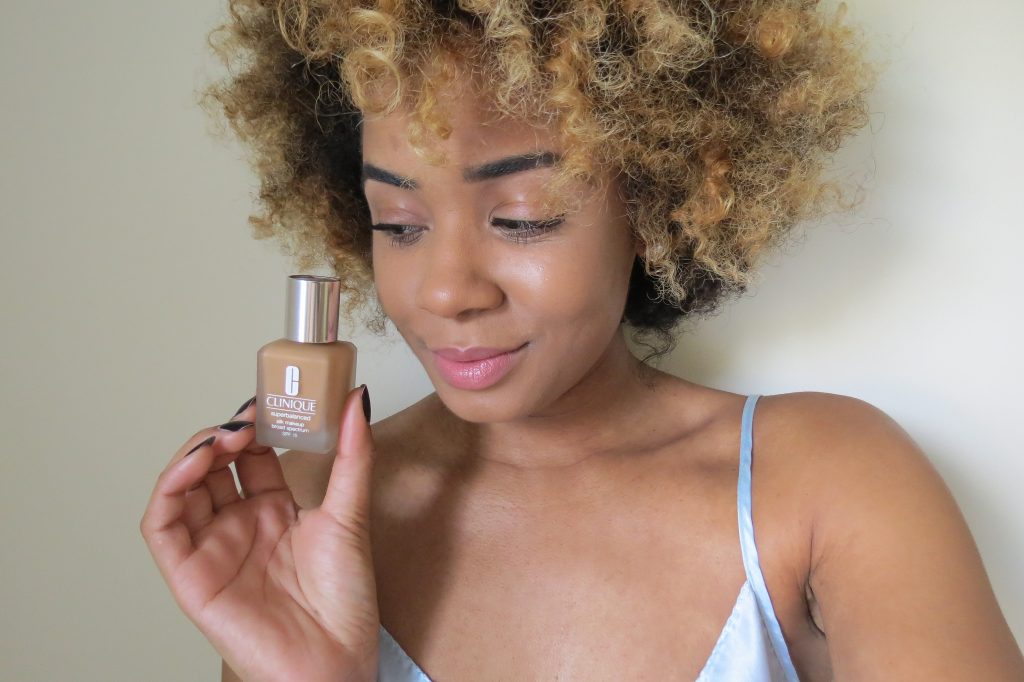 For all you ambitious "no-makeup makeup" kind of gals, seeking harmony and balance in your day-to-day life, I think I found the one for you. Your skin will feel naked yet covered in perfection!
You can find the Superbalanced Silk Makeup Broad Spectrum SPF 15 Foundation in 20 natural-matte, silk-enriched shades at Clinique.com and Clinique counters nationwide for $25.00.
What do you think?
"Disclosure: This post was sponsored by Clinique through their partnership with POPSUGAR Select. While I was compensated to write a post about Superbalanced Silk Foundation, all opinions are my own."