W ho knew black girls could use dry shampoo? I sure didn't, until Carol's Daughter sent over their new Monoi Conditioning Dry Shampoo. Aye!
Many of you ask how I get my blowout to last so long. Well, it's a combination of wrapping it EVERY SINGLE NIGHT, sleeping on a silk pillow case (which I will blog on the exact one I've been using … it's ahhhmazing), not adding any additional heat unless absolutely necessary, and now using dry shampoo to get through that last leg. With all of these practices combined, my blowout can last from one to two weeks. The weather definitely plays a big role in this because humidity is the devil for naturals.
Ok, here's the 411 on this dry shampoo: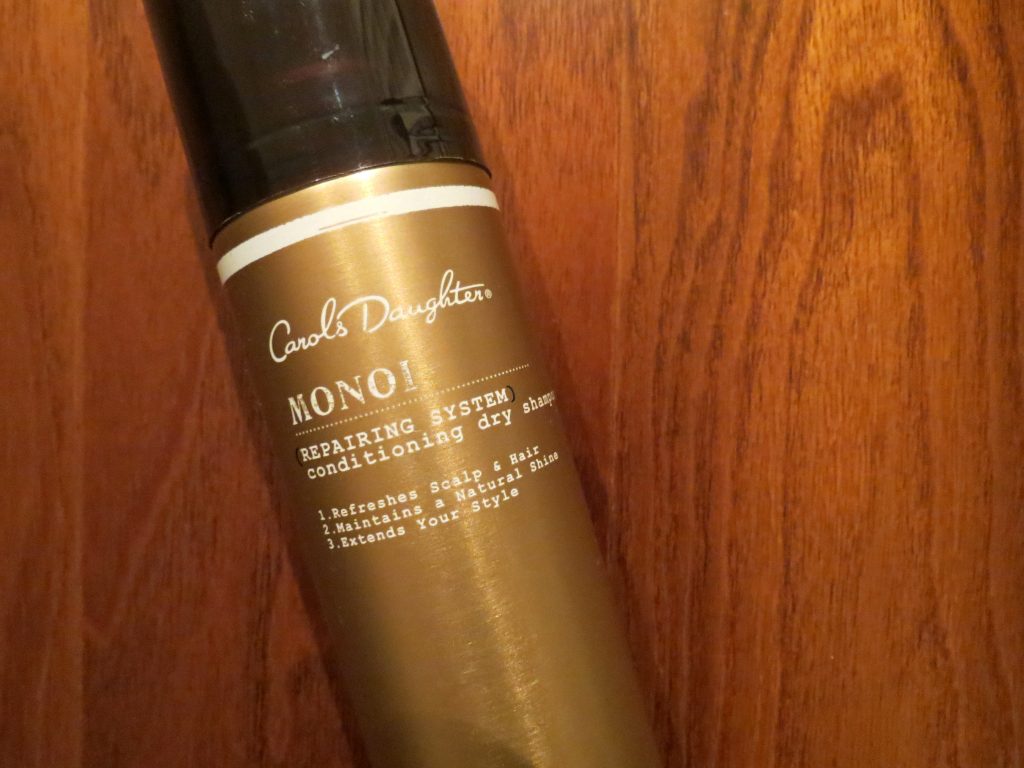 What is it?
A dry shampoo with Monoi Oil created to condition as it cleanses. It's said to absorb oily build up for on-the-go styling, which strengthens and conditions for stronger, cleaner hair. You can pick from a Dark Tone or Light Tone version depending on which one matches your hair color. *I chose the Dark Tone because my roots are dark and that is the area that you are supposed to use the product.
How does it work?
Made with natural ingredients, the Monoi Oil refreshes your scalp and revitalizes your hair. Natural starch helps hair maintain its natural luster and shine, while Willow Bark Extract extends your style for a look that lasts.
How do you use it?
Before: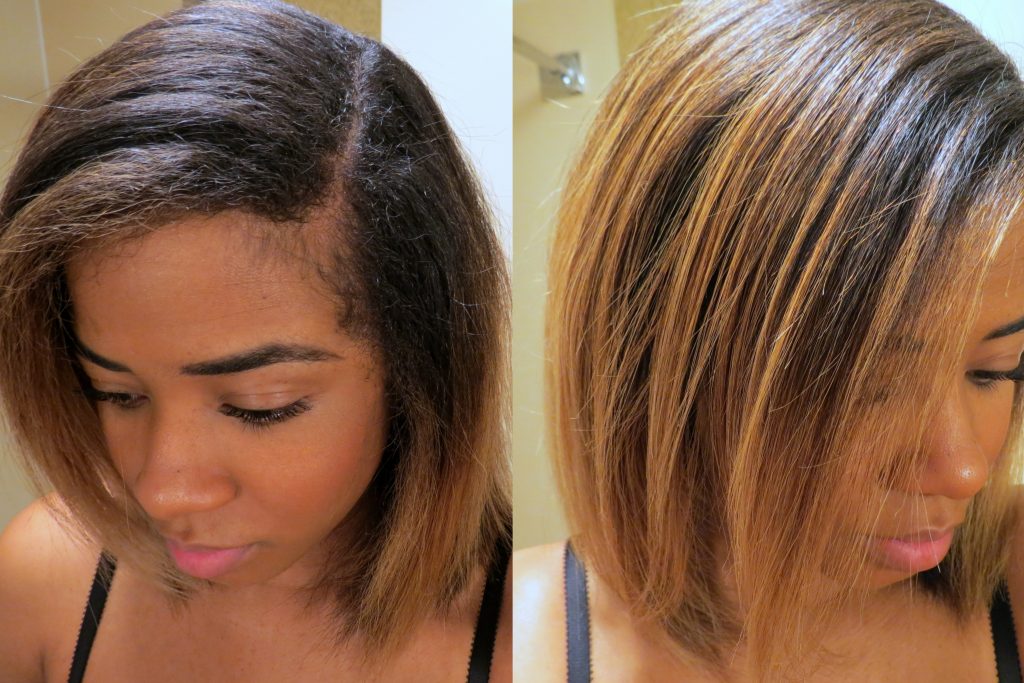 1. Shake the can before using. Lift sections of dry hair. Hold the can roughly 8-12 inches away from your head and spray directly onto roots.

2. Massage through your hair with your fingertips, allowing it to absorb oils evenly.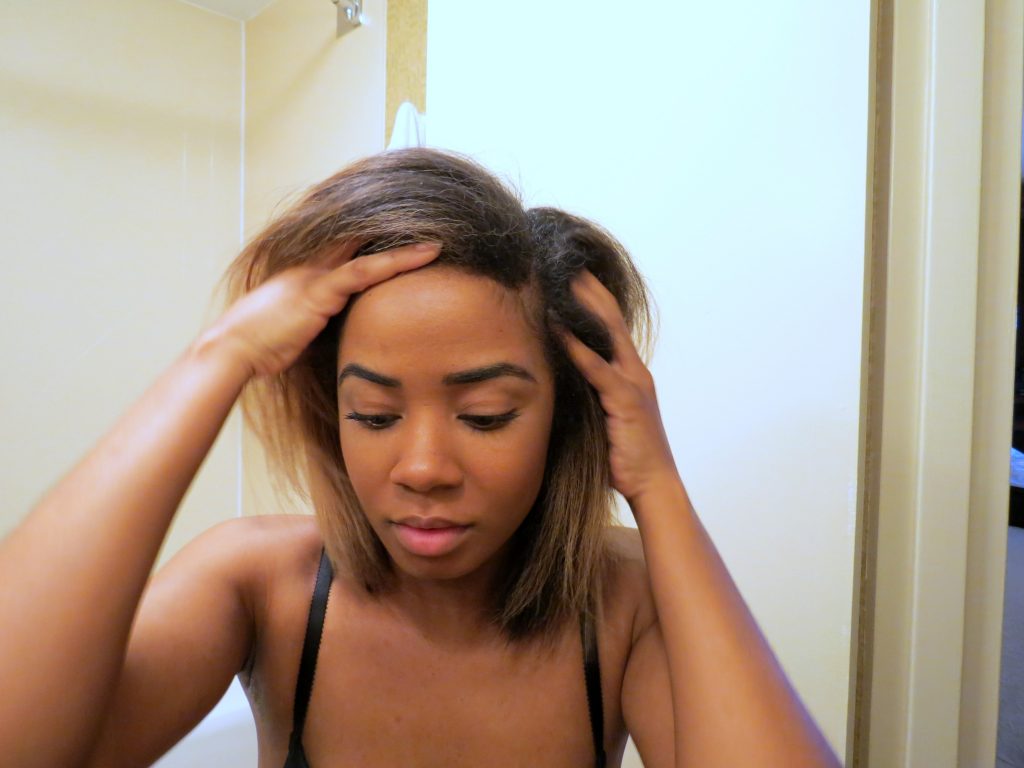 3. Brush through for clean, refreshed hair that's full of body.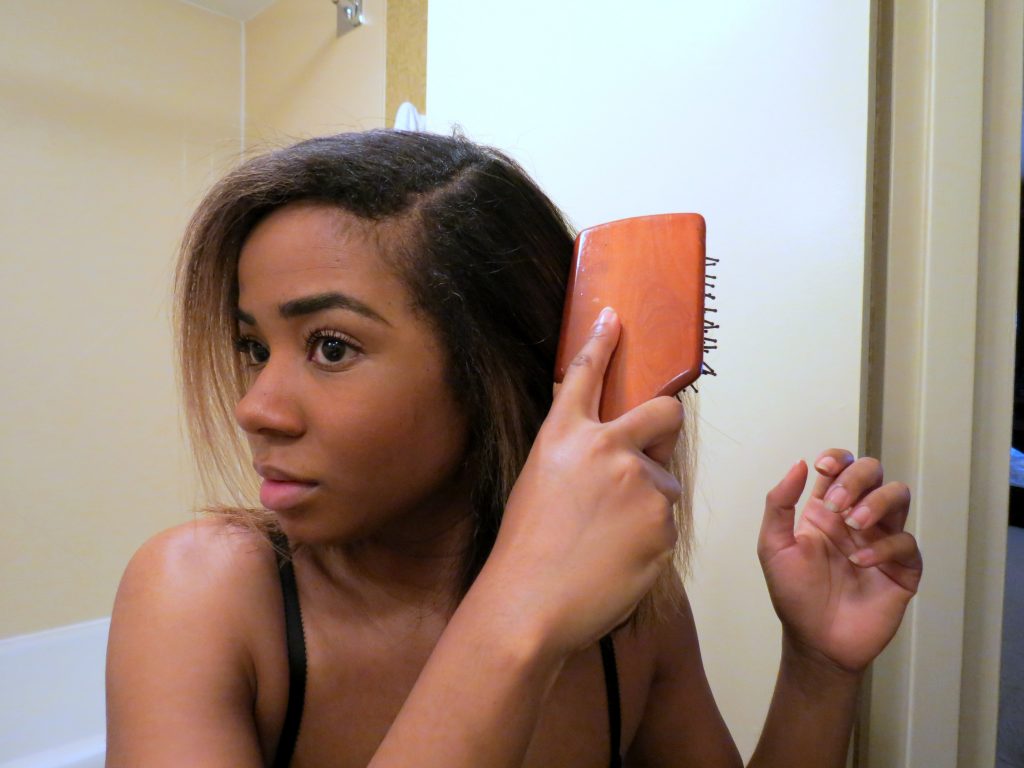 4. And here's the after.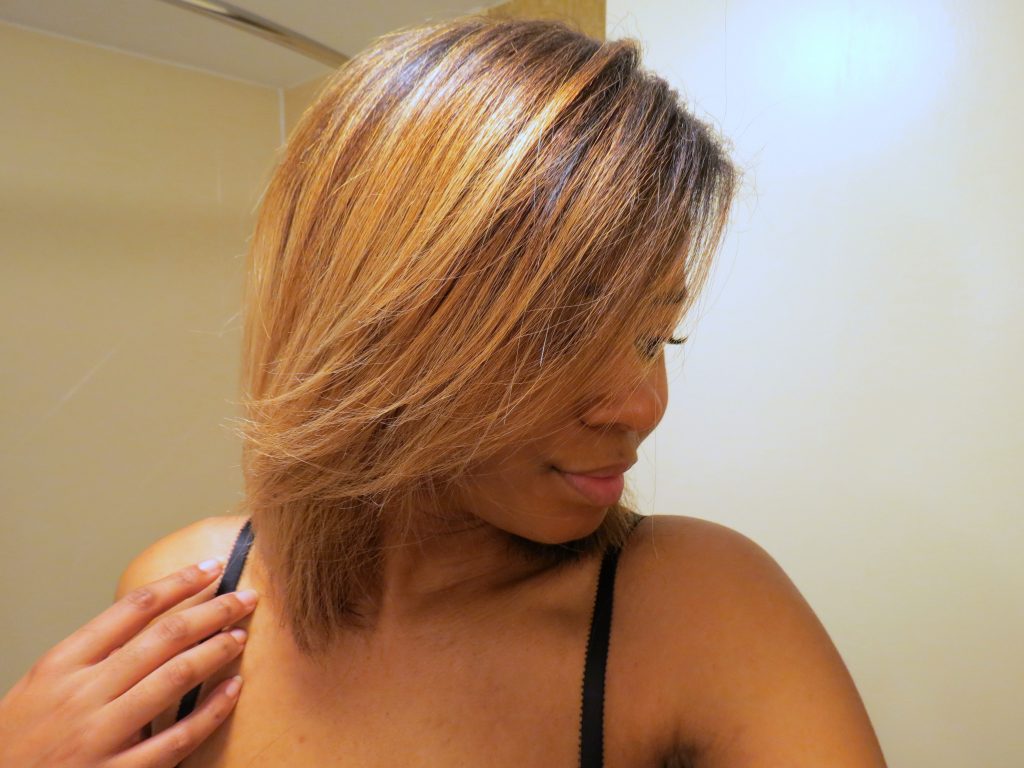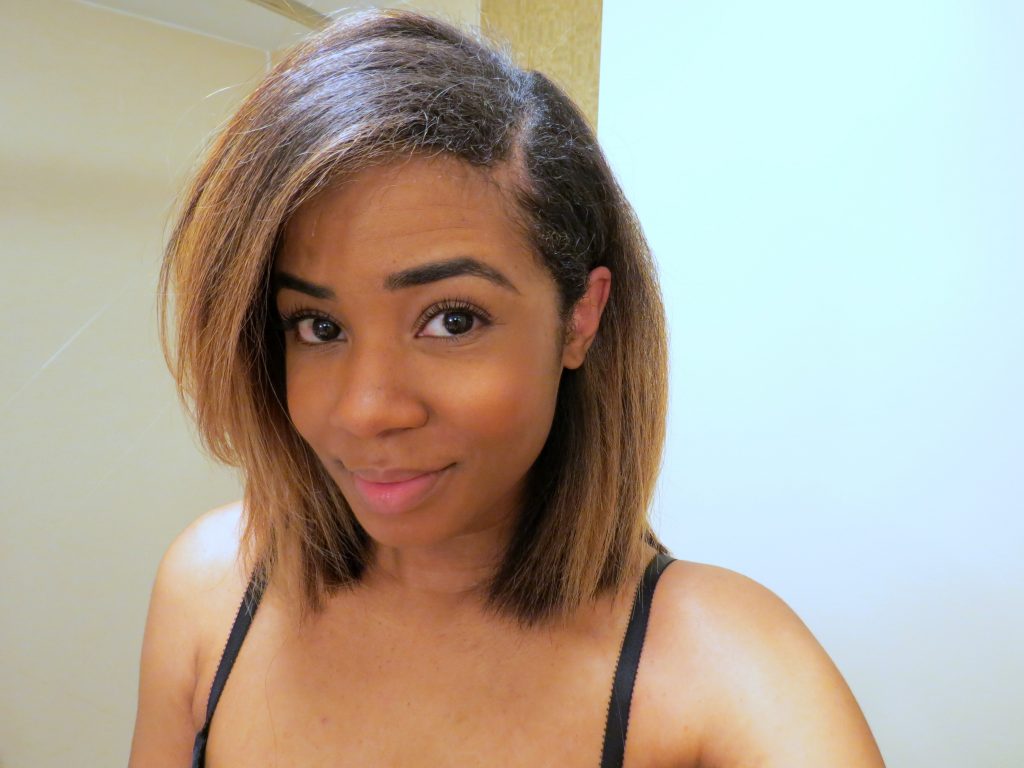 I can't even lie, this stuff really works. Not to mention it smells amazing! I've used Carol's Daughter Monoi split end sealer before and I remember loving the fragrance of that product, so the Dry Shampoo was definitely a win. It revived my hair just enough to last a few extra days and gave it a nice little body.
You can score this product on the Carol's Daughter website or at Ulta for $22. It's worth it, trust me, your blowout will thank you.
Have any of you ladies used dry shampoo before? What did you think about the results? Would you use it again?