I
t's no secret that NARS is one of my favorite cosmetic lines! And guess what? They just launched their newest and first foundation stick for Fall 2017, the
Velvet Matte Foundation Stick
. NARS is a really popular line for women of color because of their wide color range selection (a major win!). It's no surprise that this line delivers in up to 20 shades for all skin types. Keep reading for the full review:
What is it?
The Velvet Matte Foundation Stick complete with a built-in, removable, Touch-up Blender. It's an all-in-one tool that can be used for all over coverage or on-the-go touch-ups. It has a removable, latex free sponge that washable and replaceable. **editors note: I'm not exactly a "carry your makeup around with you kind of girl", but this has definitely made me reconsider.**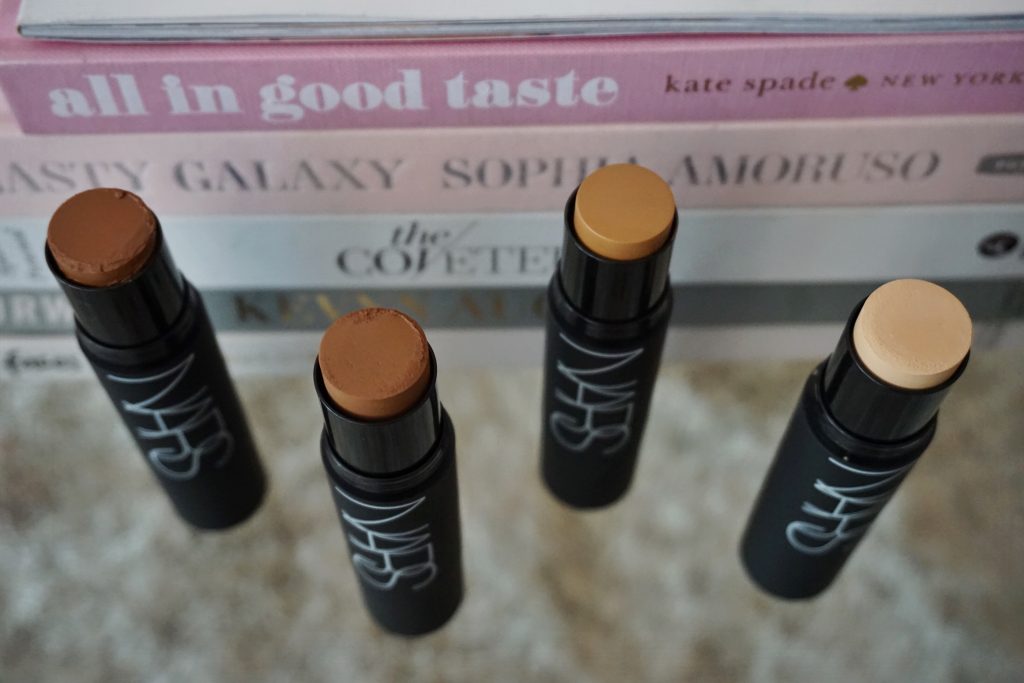 What Does It Do & How To Apply
Claims to give you instantly smooth, comfortable, soft matte protection for your skin, that doesn't dry, streak, or look cakey. You can apply it multiple ways: with your fingertips, directly from the stick, or with the touch-up blender.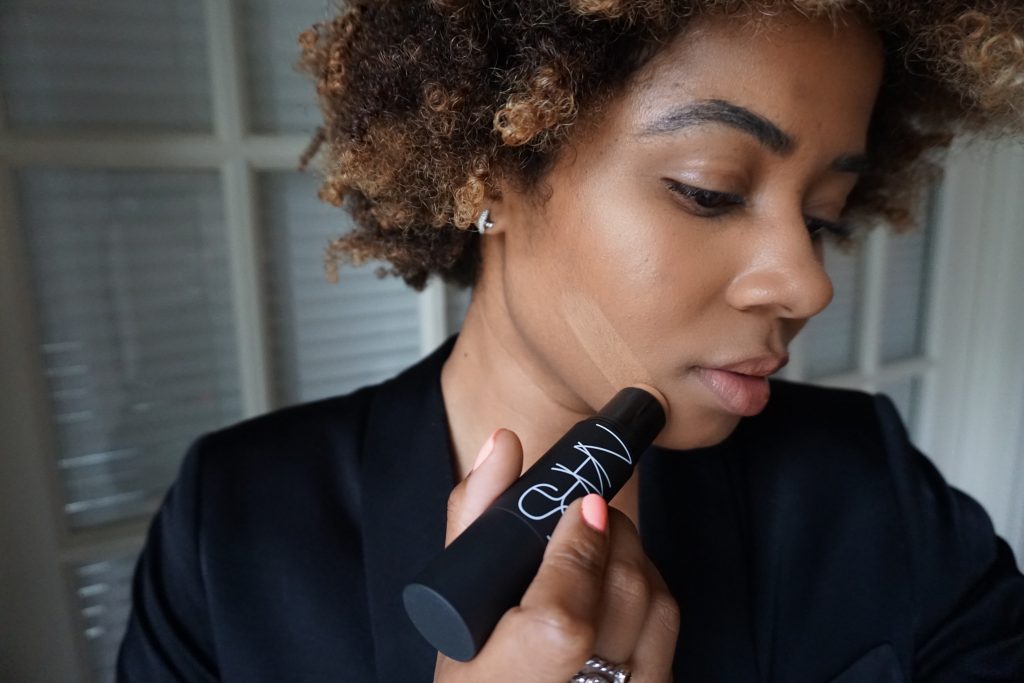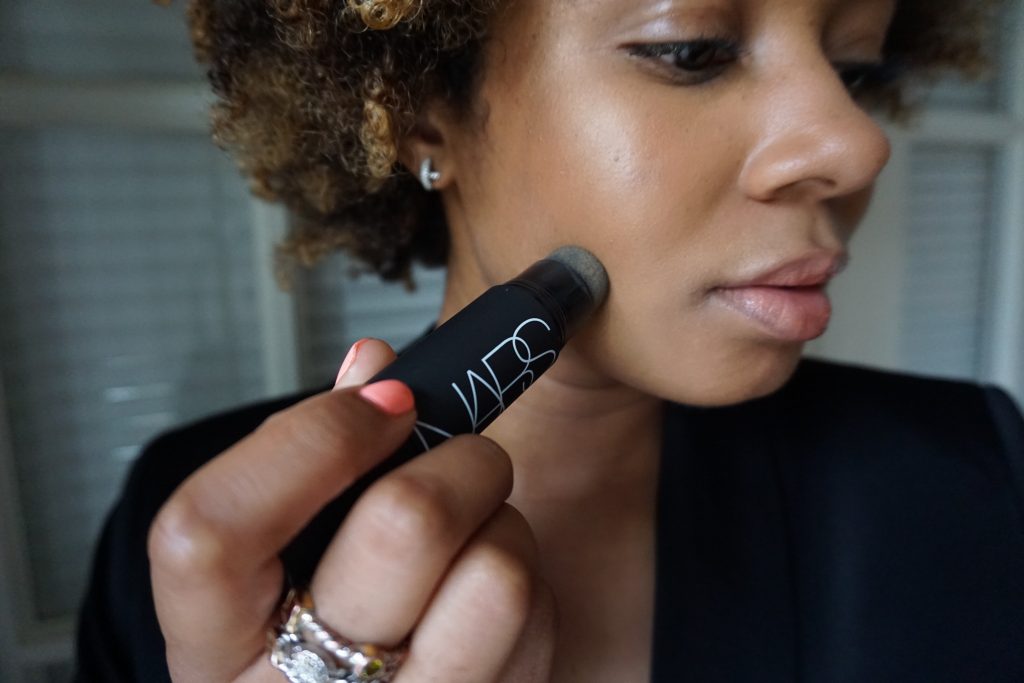 Coverage & Consistency
It has a soft, matte finish and creamy blendable texture giving you buildable coverage. You can swipe it across you face for a natural effect, or stipple it on for fuller coverage.
Shades
There are a total of 20 twenty shades ranging from the lightest cream called "Siberia" (light with neutral balance of pink and yellow undertones), to the darkest hue named "Khartoum" (dark with espresso undertones).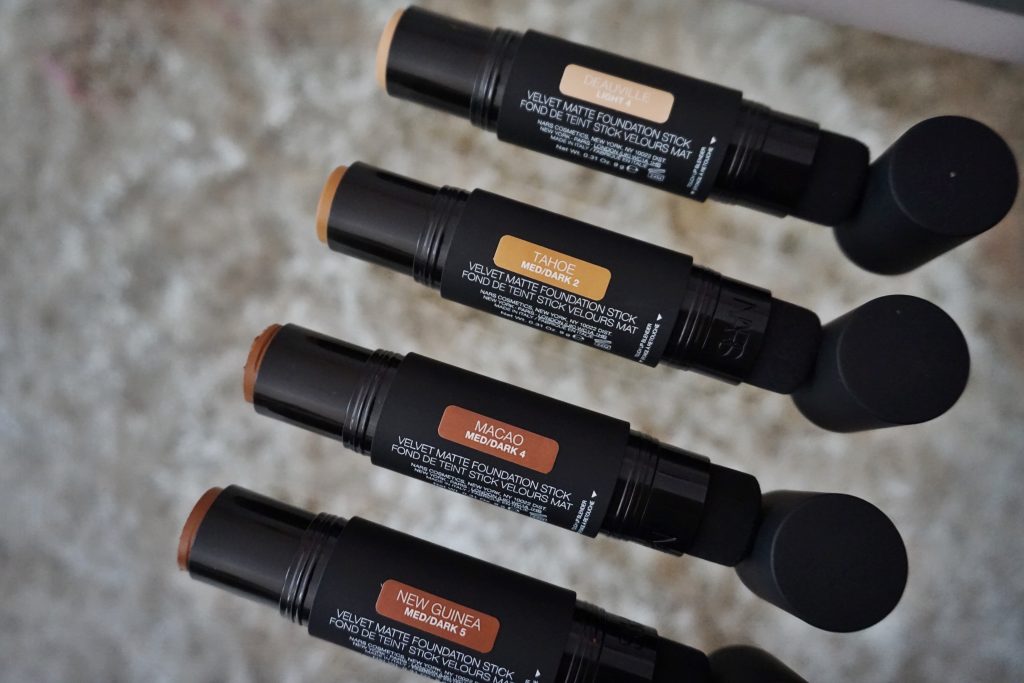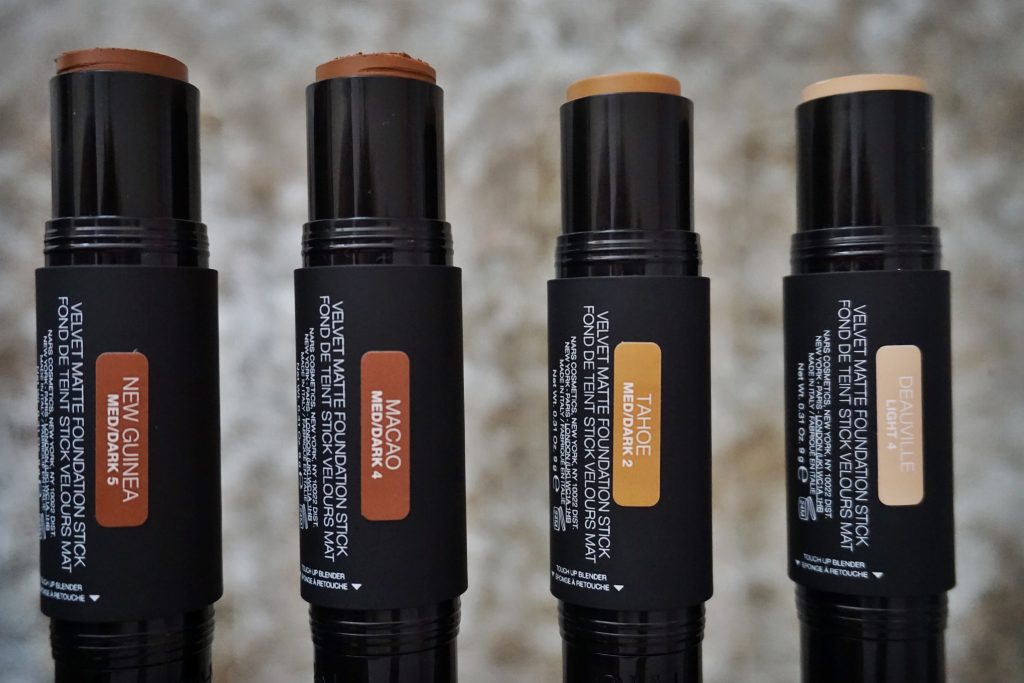 No flash…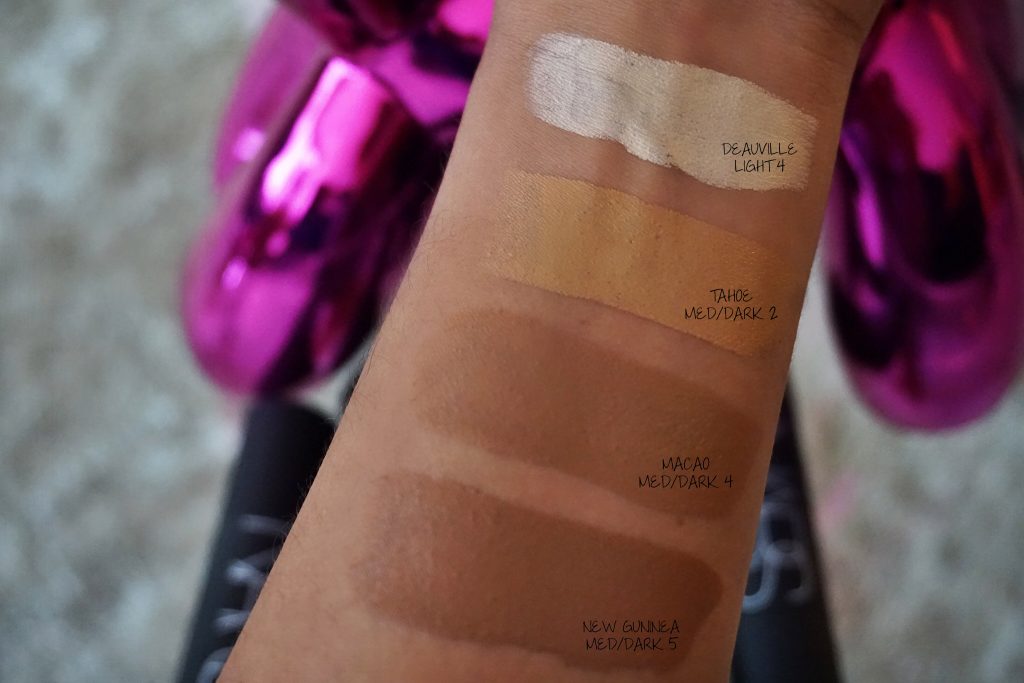 With the flash…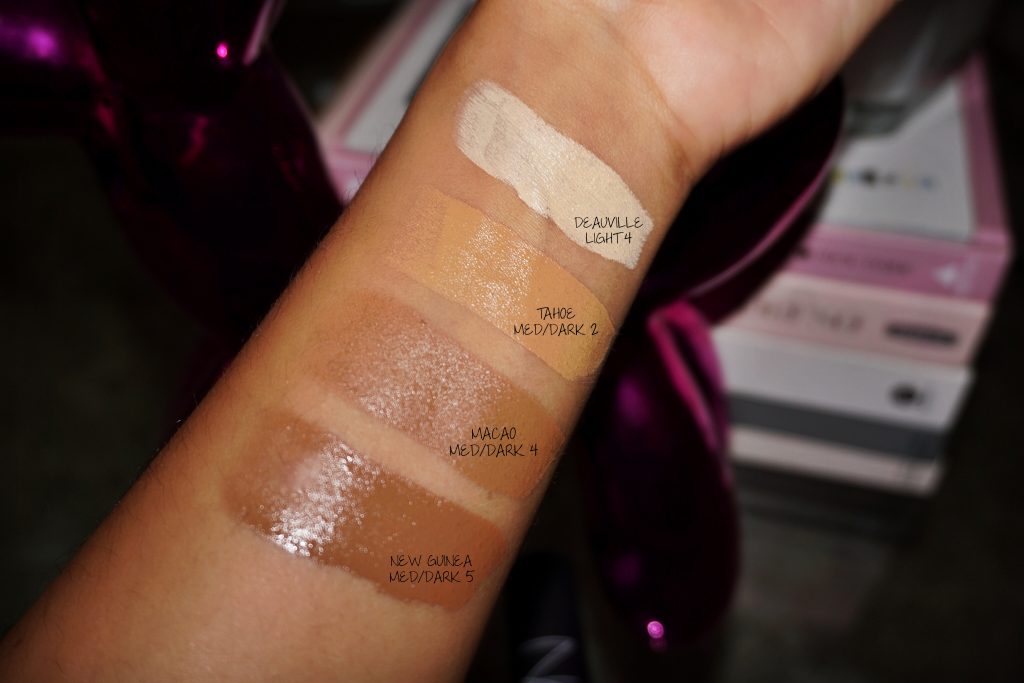 Price & Where To Buy
Each foundation stick is $45. You can find it on the NARS website here or online at Sephora here (you better get those points girl). Also available at NARS counters and department stores.
My Review
I would describe this foundation as medium-buildable, coverage (a couple of steps up from a tinted moisturizer) that transitions from a creamy texture to silky and smooth on the skin. The shade "Tahoe" is pretty much an exact color match for me.
I loved the easy application from the stick and removable blender end wasn't bad either. I've tested other foundations with a similar blender end and had bad luck with the end continuing to fall off. So I kept that in mind with this product and was a little more gentle on the blender end while applying and so far so good!
The Velvet Matte Foundation blends nicely and is very convenient for travel. I really love how the product melts into your skin and looks more like healthy skin instead of layered makeup. I did find myself softening up my jawline with my Beauty Blender but other than that I didn't need any other tools to apply.
For my girl who likes coverage, but not full full coverage, I would suggest trying this foundation. Even with oily/combo skin, I wasn't needing to touch up or blot away excess oil as frequently throughout the day (win!). This is definitely McKenzie Renae approved.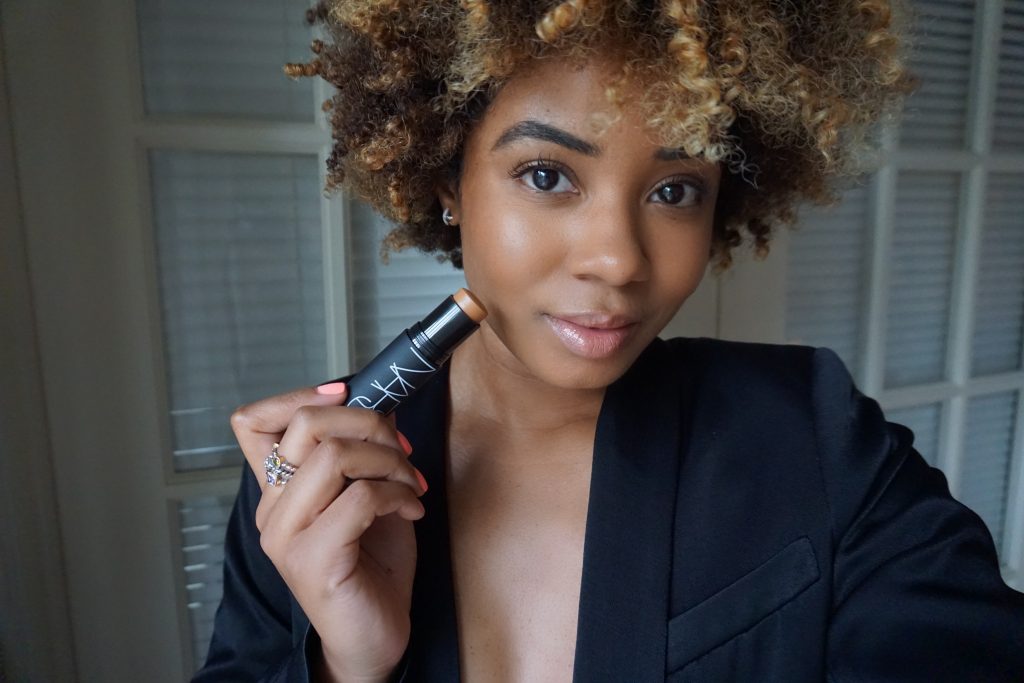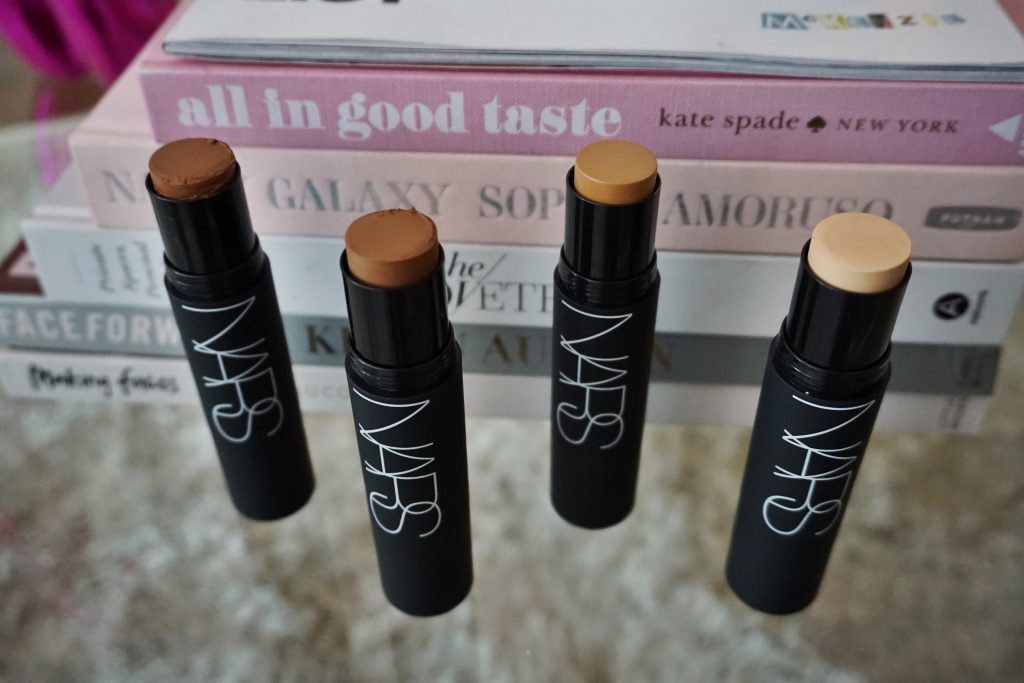 Get The Face:
 

What do you think? Have you tried this foundation yet? What are your thoughts on stick foundations?