If you follow me on IG or Snap, you've already heard me obsessing over my new little hair do. I don't switch up my hair as much as I'd like to, mainly because I was a bit limited with my tapered cut. Now that it's slightly past shoulder length when straightened out I can have a lot more fun with it and finally pull it up into a ponytail. It's summer and it is still hot outside, so I felt led to rock a style up off the neck, a bit undone, and effortless.
Appropriately named, the "Halo" braid, it's a style that starts as a french braid around your hairline the continues to wrap around the crown of your head mimicking a halo.
I borrowed my inspiration from this photo of Ciara. Kind of messy, loose, with a french braid intertwining into a fishtail toward the ends. Isn't she gorgeous?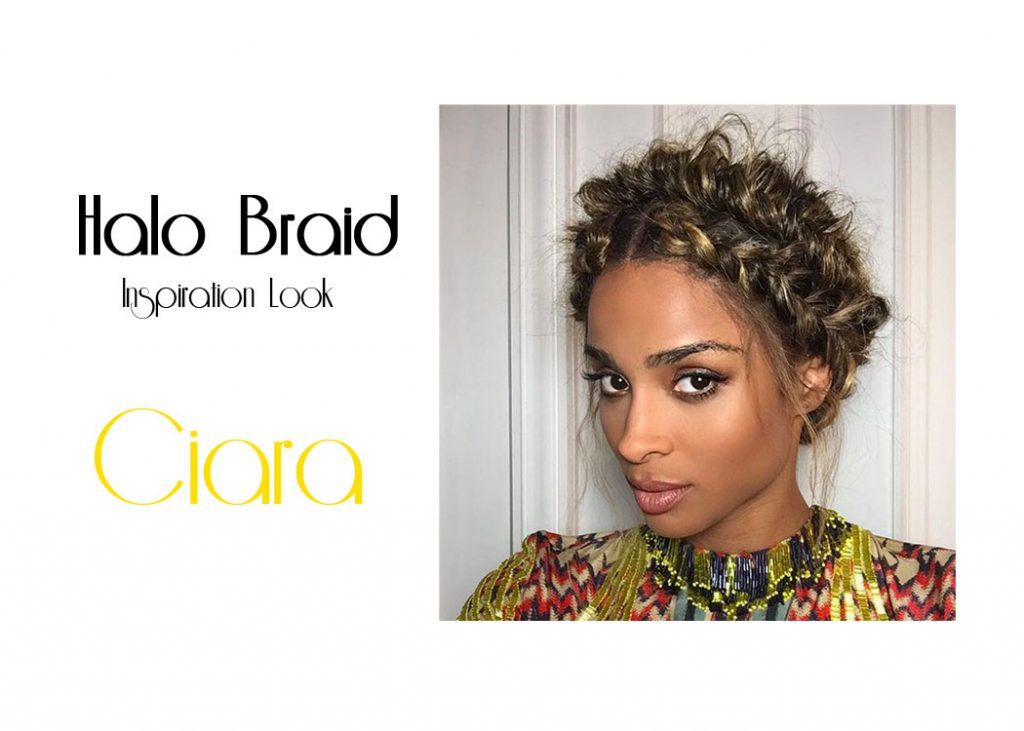 I didn't have time to swing by the salon, so I booked an appointment through an at-home styling service app called COLOUR and a personal stylist named Ashley made her way over to make this beautiful halo braid happen for me.
Here are some finished photos of the look.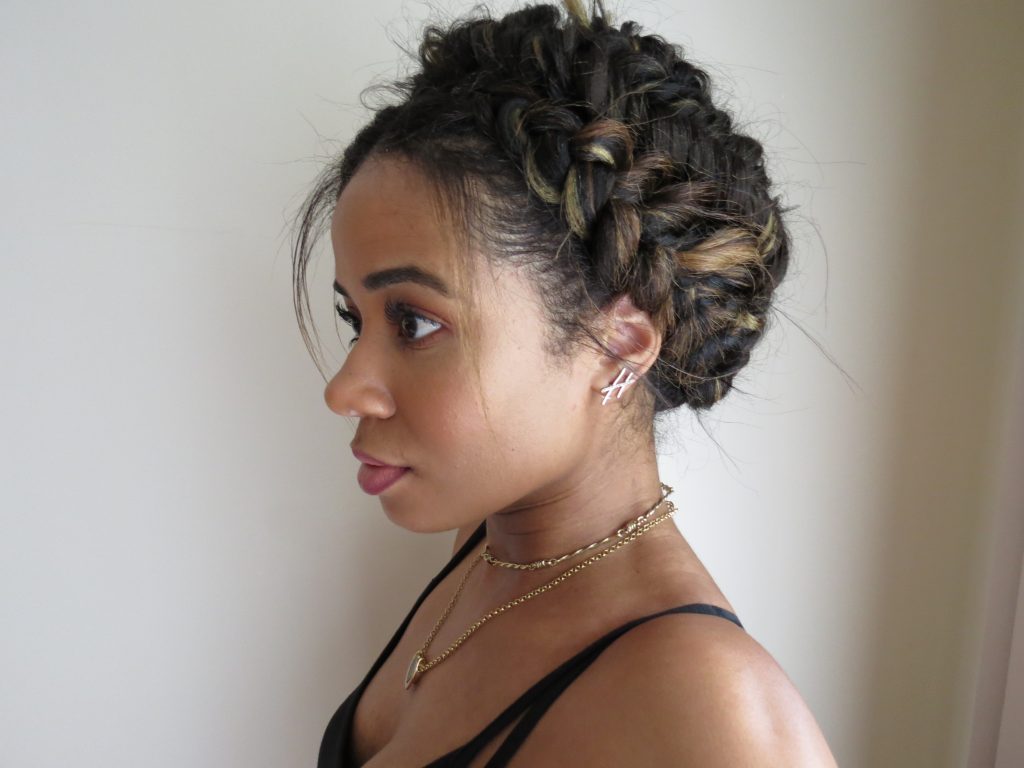 Because I wanted the braid to appear a bit loose and tousled, we left out some pieces in the front and by my ears so it wasn't so "perfect". At night, I simply tied a silk scarf loosely around my hair and the style lasted for about 5 days before I decided to take it out.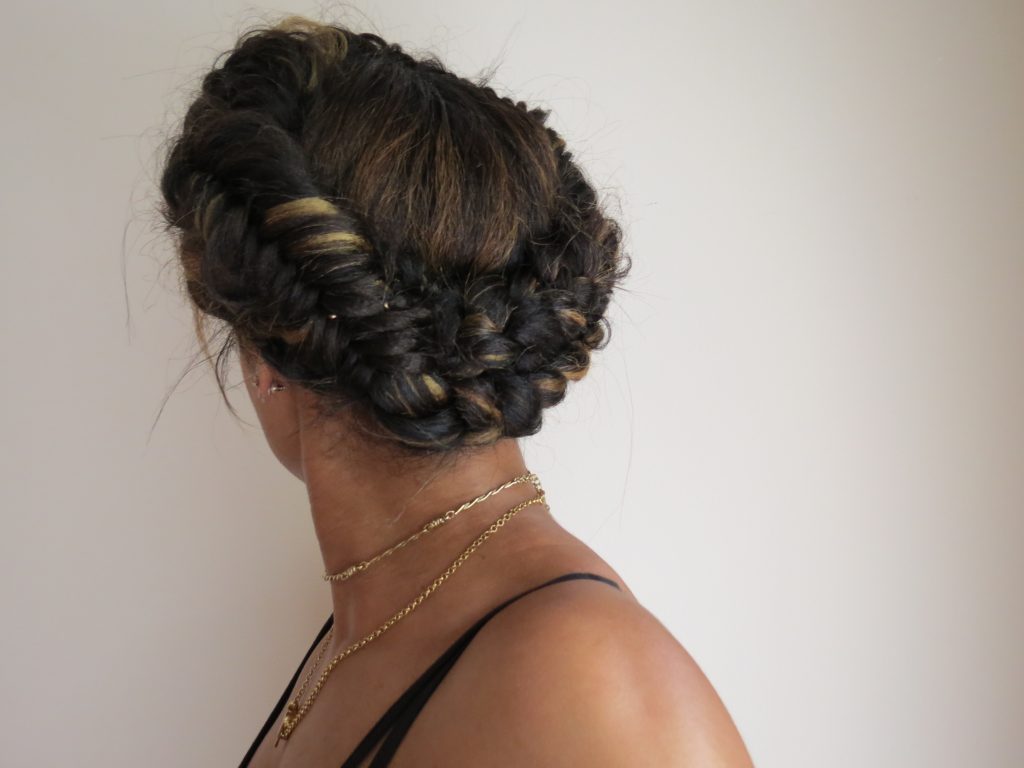 Hope you love! I sure did