Short hair can be a little limiting when it comes to switching up your style. Especially when you're on the last leg, wash day is nearing, but you're trying to squeeze a couple more days out of that straight style. You get what I'm saying. Let me put you on to this look, called "The Slick Back".
This style is so low maintenance, über chic and best of all, only requires three products/tools. You need:
– A hard bristle brush (or comb if your hair texture is fine, which will create those cool comb marks, totes cute)
– A non water based gel or pomade/wax 
– Silk scarf to tie those bad boy edges down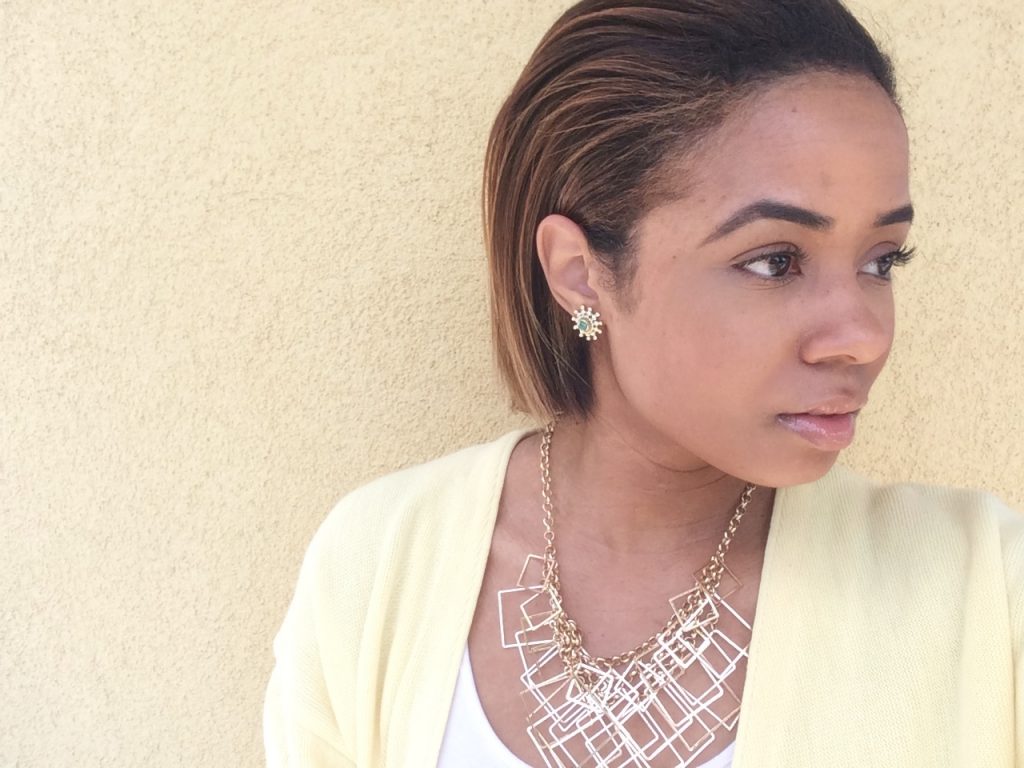 Steps:
1. Brush or comb your hair straight back. **If it's been parted to the side you may need to tie it down with a scarf for a minute to get it tamed in a new direction. Or rock it parted, that's cool too.
2. Take your gel or wax and just apply a little around the edges, brush them back and tuck behind your ears. 
3. While you're doing your makeup, you can tie the edges down with a silk scarf and take it off right before you head out.
4. For some extra edge, apply a little more wax on your fingers and finger comb your hair back. Again, if your hair is fine, you can use the comb and some extra soft gel and comb it to create the wet comb mark look.
Voila, that's it!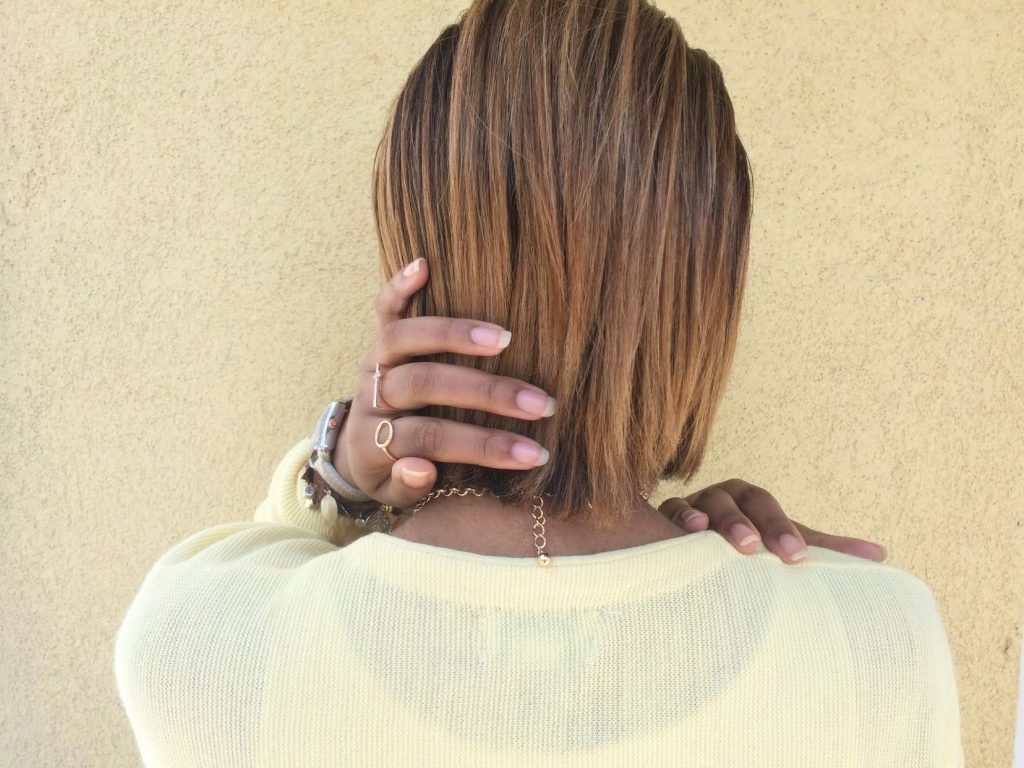 Now, I will admit that the Slick Back is a little tougher to get really slick on natural hair, because if you use any water based products, those slick edges will turn into curly q's real quick (already tested that part out for you lol). So make sure you use a wax or hard gel that won't give you that problem. I used Hicks Edges Pomade, but if you know of another great product, please comment below!!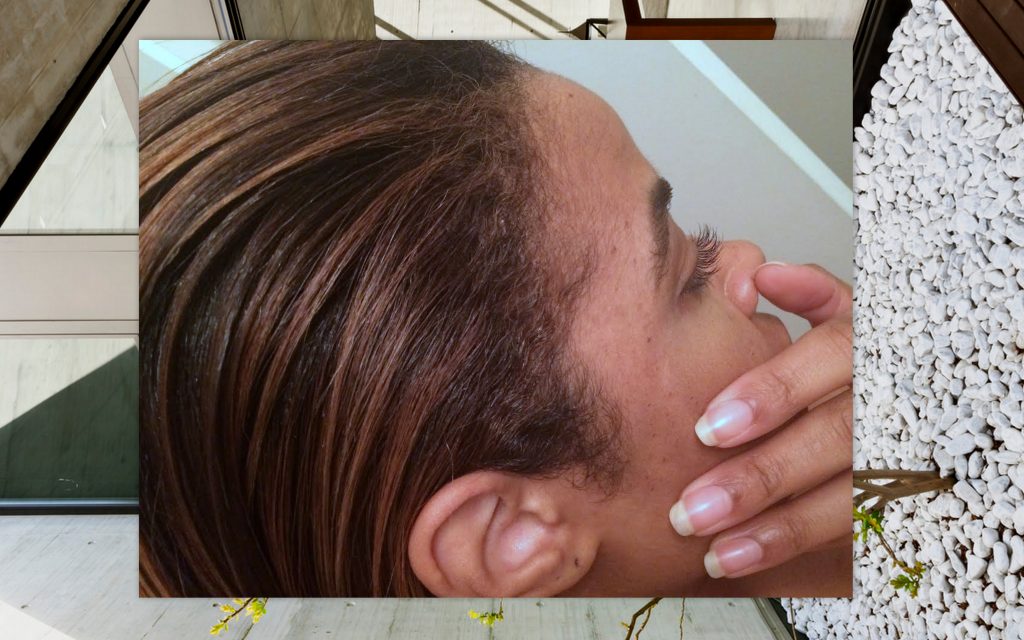 Remember, it doesn't have to be perfect! You want to go for cool, effortless, and sexy. Give it a little volume, just not 80's volume. Some more dope inspired slick backs below. This style will definitely be trending this summer.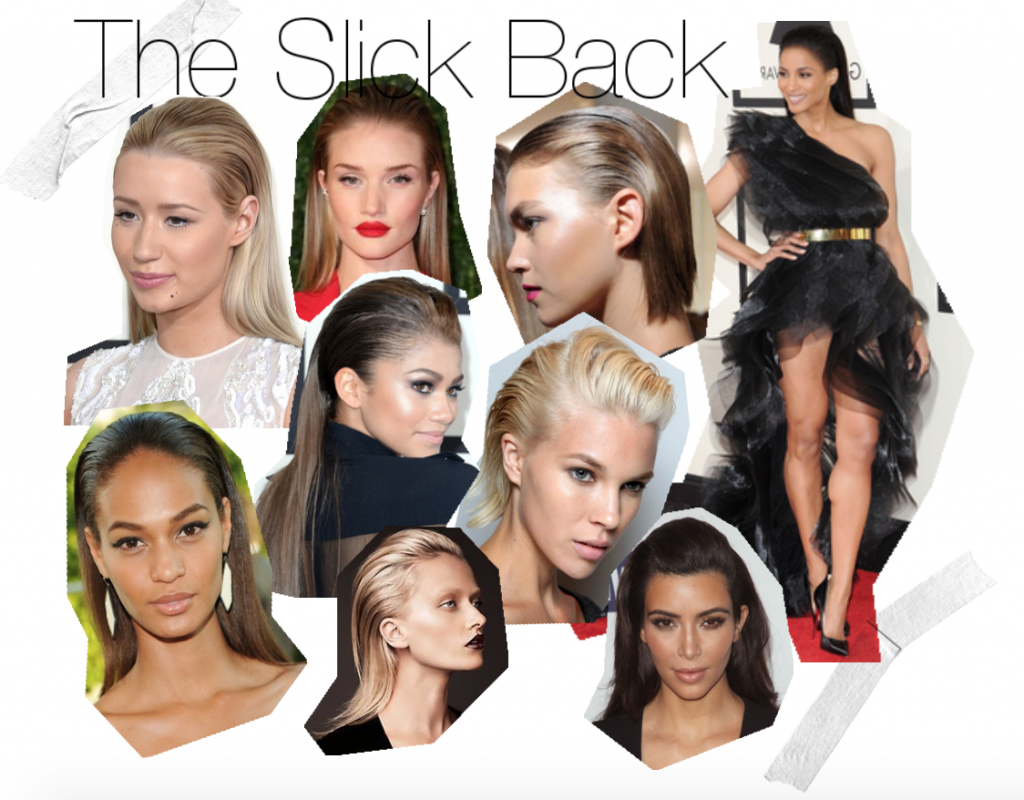 What do you think about The Slick Back? Will you be giving it a whirl this summer?