(Plus an Icon Boot GIVEAWAY)
When it comes to investment pieces in my closet, boots are always a top priority. When thinking of shoes and deciding which to invest in, the choices fluctuate between boots, a classic pump, loafer, or everyday sandal. I want to get a lot of wear out of my investment pieces, so I look for a few things:
High quality materials when it comes to the fabric of the shoe and hardware (ex: zippers, closures, buttons, eyelets, etc).
A reasonable heel height for comfort so I can get hours of day or night wear out of them.
A classic shape that will never go out of style.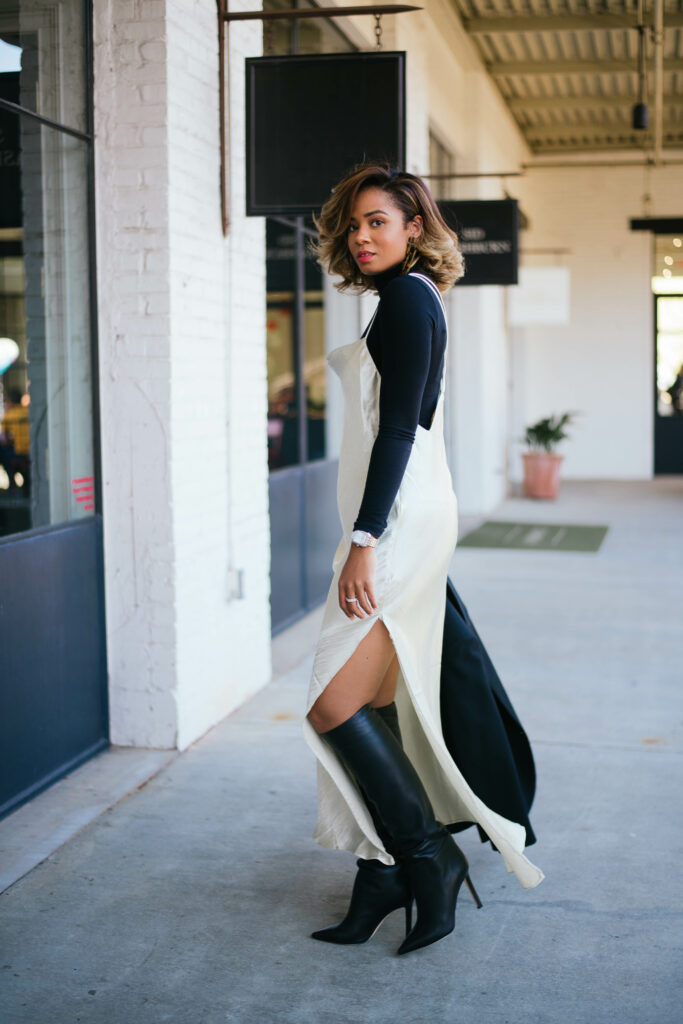 This season, I decided to start with a pair of soft, leather, knee boots by Tamara Mellon, called The Icon boots (Icon Knee High 105- Nappa to be exact). Did you know, Tamara Mellon cofounded Jimmy Choo shoes in 1996? Dope right? So now, 20 years later, she has since left the brand to launch her own eponymous luxury shoe company, Tamara Mellon, on a mission to break all the rules while redefining luxury. I'm here for it.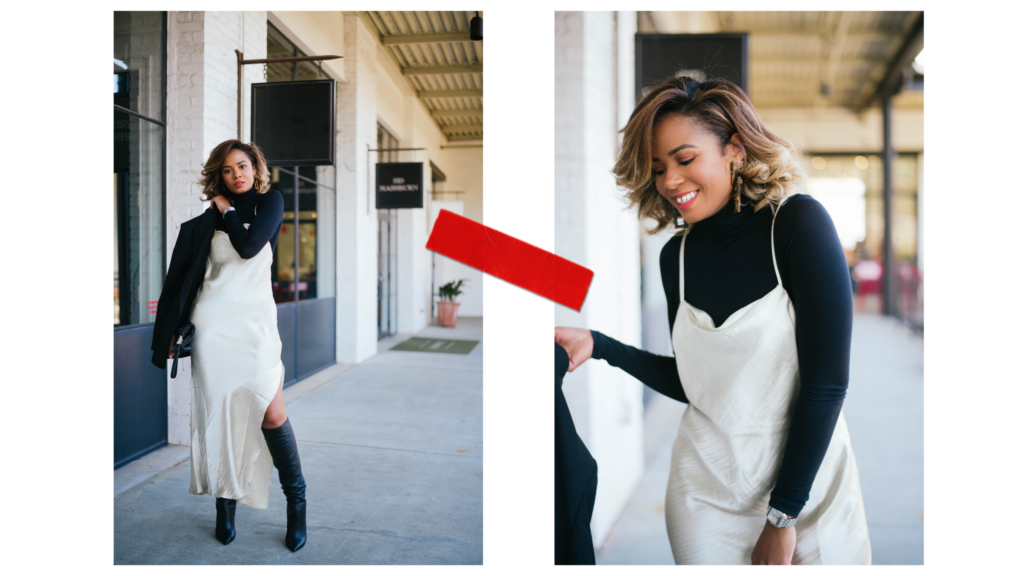 How do you style The Icon? I styled my Icon boot with a silk dress layered over a turtleneck, snuggled under an oversized blazer with a fold over clutch and tortoise earrings. You want to show off your investment piece, so what better way to do that than with a dress or skirt with a slit? Another great option is over a classic pair of skinny jeans or tights for optimal view and comfort paired with an oversized sweater. You really can't go wrong with these, they are classics. Did I mention that are available in a beautiful stone gray shade as well?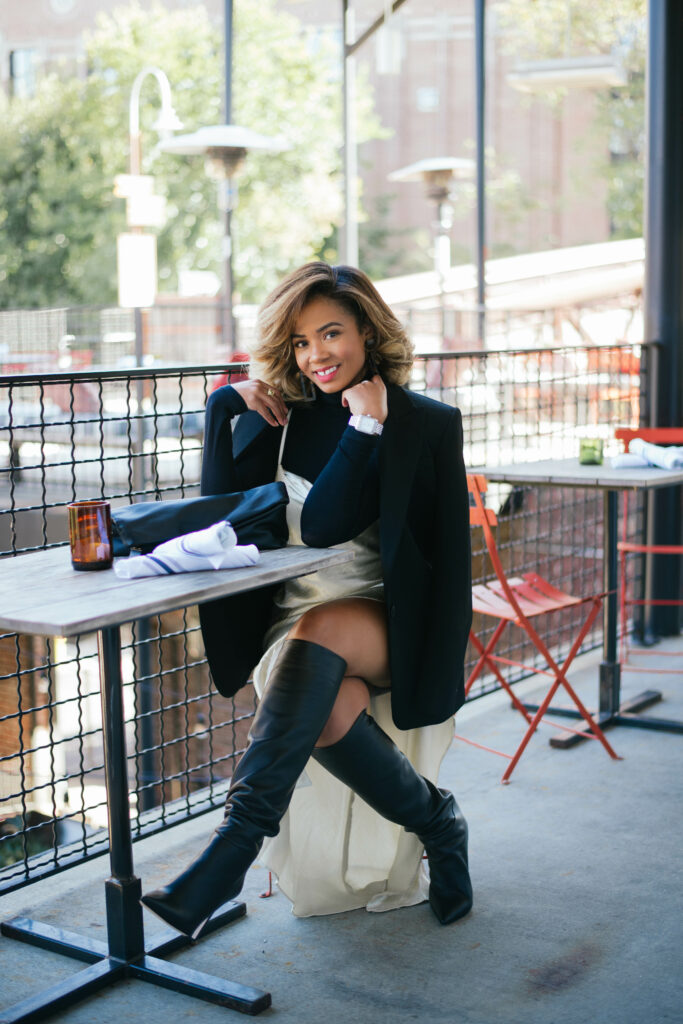 When you invest in luxury, it comes with a few perks to be sure you get longevity out of your purchase.
Tamara Mellon Shoe Perks:
Provides complimentary shipping and returns. So if you aren't sure which size to go with, order both and return what's not a perfect fit.
Provides shoe care (totally necessary!). Every shoe is guaranteed with repairs for up to two years under their Cobbler Concierge service. So that means they will clean them up, repair minor scuffs, heel tip replacement, and even hardware replacement.
Every shoe comes with a beautiful red duster bag to protect your shoes during off season and travel, and even a sample of her foot balm to prevent your foot from rubbing against the shoe.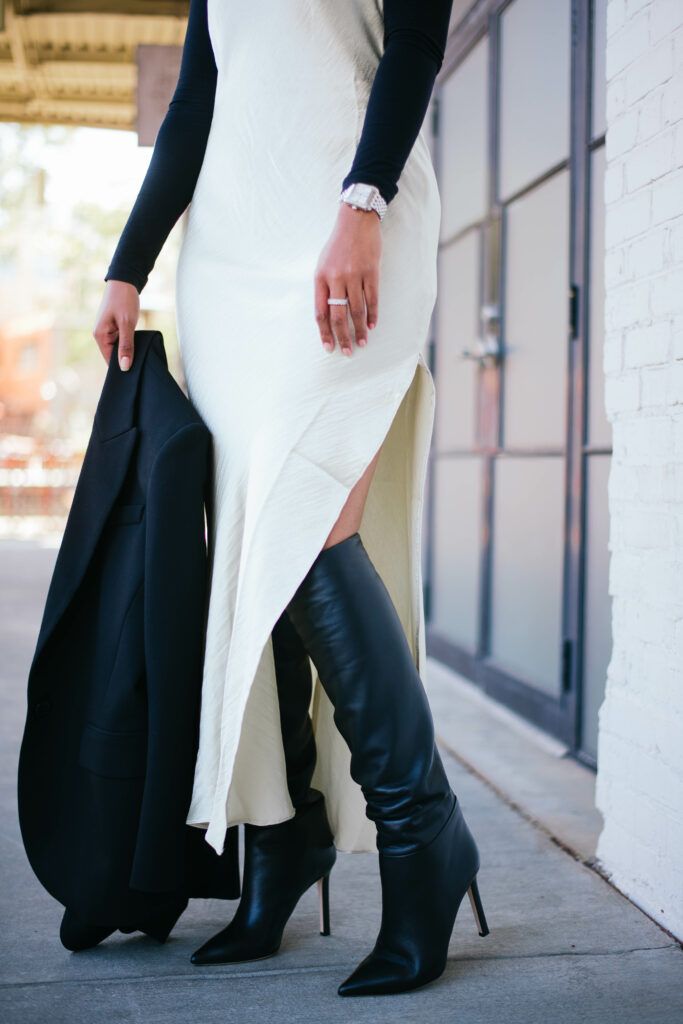 The Giveaway:

Ok, I know this is what you were really looking for. It's time for the best part of today's post! Tamara Mellon and I have partnered up for a giveaway to offer one lucky blog reader a pair of her very own Icon boots! Yes, that's right, you can win these exact Icon boots that I've styled and rock your very own pair all season!
Here's what you have to do, 4 easy steps:
Follow me on Instagram @McKenzie_Renae
Follow Tamara Mellon on Instagram @TamaraMellon
Tag a friend under my Instagram post
Comment right here on the blog letting me know these boots are yours!
I will announce the winner of The Icon boot on Thursday the 21st! Good luck babes!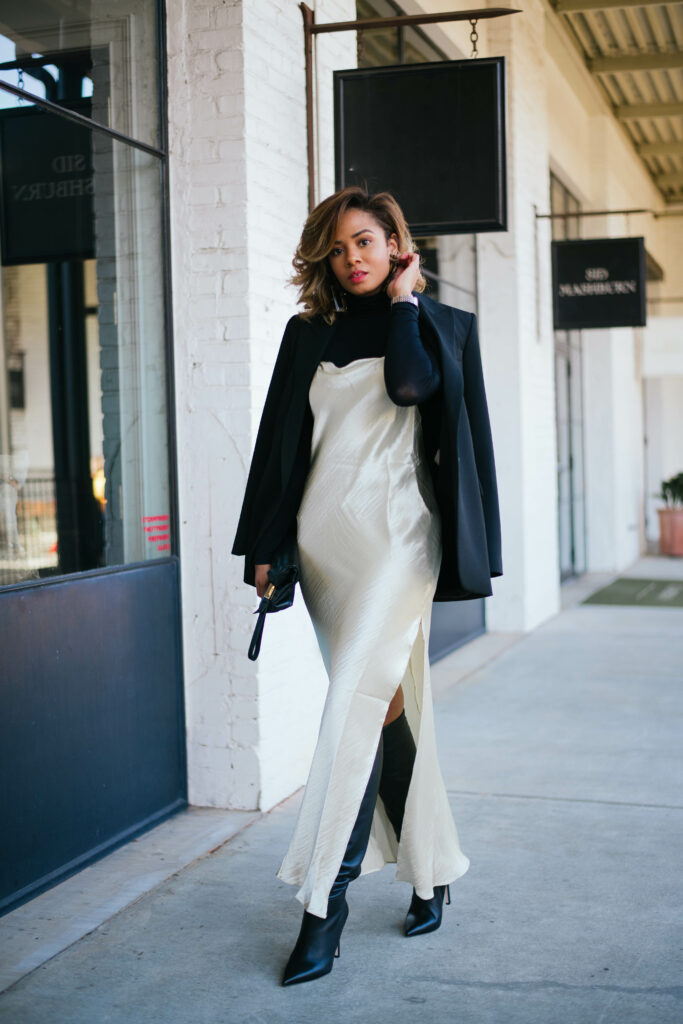 Photography by Kaylin James