Home decor and interior design is something that I could get lost in forever! As I've gotten older, I frequently find myself thirsting for endless inspiration on some of my favorite home design sites such as Domino, Elle Decor, Architectural Digest , Apartment Therapy , and Home Goods just to name a few. I'm also scouring my curated Powder Room and Interior Dream Pinterest boards all day, every day with a fresh eye to catch a new idea.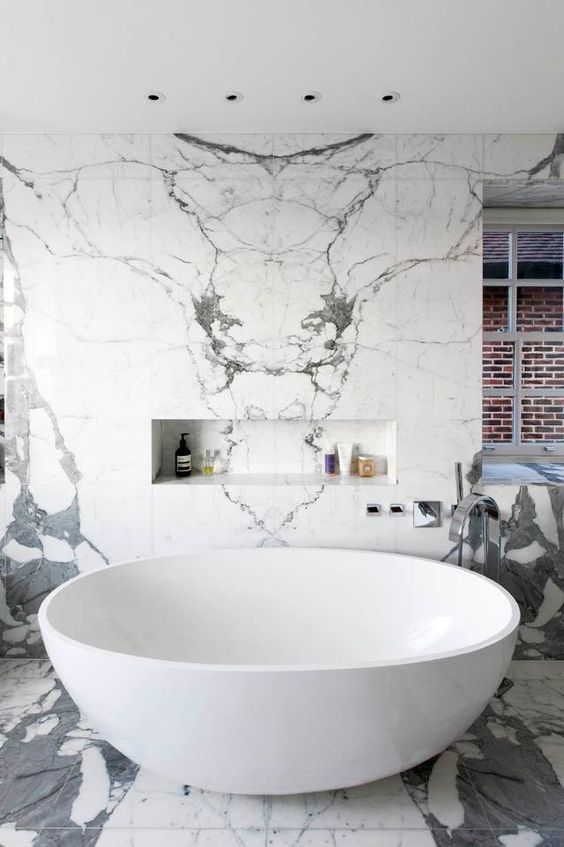 (image from Pinterest)
If you follow me on Instagram , you are already familiar with my love for marble bathrooms and beautiful kitchen and living room spaces. Some of you even tag me on home decor pages or marble bathrooms you spotted on IG that you KNOW I would love. You are so awesome for that!
This all got me thinking about starting a new home edition series on the blog! I moved into my new place about a year ago and it's been eye opening as to how long it takes to decorate your place. But I've learned so much along the way and am still learning more every day, and I would love to share it all with you. I'm rounding up some experts to answer your hearts desires on any and all things home.
Would this be a series y'all would be interested in? What are your questions and concerns when it comes to interior design?
Please spill below on any topics you're interested in reading about. Can't wait to hear from y'all!